Description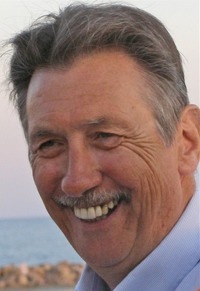 Dr Ian Fairlie Lecture and Discussion
Nuclear power isn't the answer to climate change
Dr Ian Fairlie is an independent consultant on radioactivity in the environment, carrying out extensive research on children's cancer and lukemia near nuclear power plants.

Please visit Dr Fairlie's website for his profile.
Lecture Date: Saturday 12 July, 2014
Time:      1:30 - 3:30 p.m.
Venue:     Lecture Theatre G3 at The University of London, SOAS
On the left on the groud floor.
Address:    School of Oriental and African Studies, University of London

        Thornhaugh Street, Russell Square
        London, WC1H 0XG
Nearest Station: Russell Square on Picaddilly Line
Admission Free (donation welcome)
Ian Fairlie 博士の講演会+討論会
「原発は気候変動対策になるか?」
英国の放射線専門医であり、原発近辺の子供の癌や白血病の発生について研究されている、フェアリー博士による講演会、討論会です。
博士のプロフィールはこちら
(日本語通訳はありません)
講演日時:2014年7月12日(土)午後1時30分~3時30分
場所:  ロンドン大学SOAS 1階 Lecture Theatre G3
1階受付の左手にあります。
住所:  School of Oriental and African Studies, University of London

     Thornhaugh Street, Russell Square
     London WC1H 0XG
最寄り駅: Picaddilly 線 Russell Square より徒歩7分 
入場料無料(カンパ歓迎)
Organiser of Dr Ian Fairlie Lecture and Discussion - Nuclear power isn't the answer to climate change