Sales Have Ended
Ticket sales have ended
Sorry you have missed this opportunity to dine with Georgian Dining Academy. Do keep an eye out for future events.
Sales Have Ended
Ticket sales have ended
Sorry you have missed this opportunity to dine with Georgian Dining Academy. Do keep an eye out for future events.
Description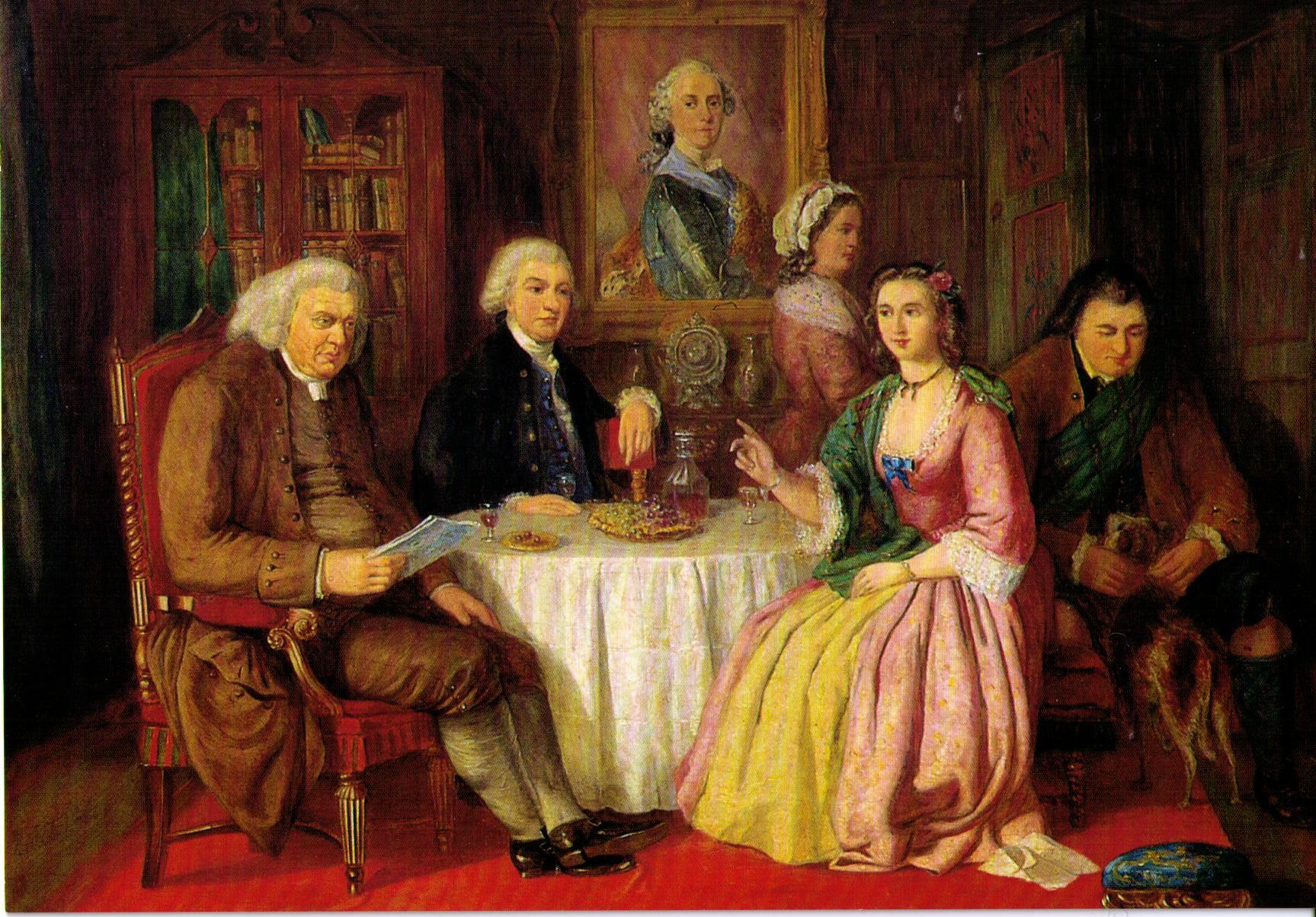 Miss B & Miss Kitty Pridden of The Georgian Dining Academy are delighted to offer a special collaboration event with Dr Johnson's House to celebrate the literary legend's Birthday on 22nd September. Straying from our usual residence at Simpson's Tavern, we will be working our Georgian magic throughout the floors of this historic home to pay homage to Samuel Johnson & his many fascinating guests. 17 Gough Square is the only remaining residence of Johnson, and it was here he wrote his famous Dictionary. The house itself is an architectural gem, with a wealth of original features. It seemed the fitting place to celebrate the life of Georgian giant Dr Johnson, and create a bespoke event to bring the man and the Georgian period back to life.
Guests will enjoy a fireless-candlelit evening of delights. Our infamous gin punch served in the Garret with some readings of Johnson's wise worlds to inspire us, under the very rafters that Johnson & 6 busy clerks worked tirelessly on his Dictionary. A delicious 18th Century inspired 3 course meal with wine served in the first floor rooms, moveable 18th Century panelling opens up to create a truly unique space. Where throughout the evening you will hear short talks on Samuel Johnson and his life within the house. In true Georgian style we will be encouraging the gambling of chocolate coins at your tables, the perfect way to wind down the evening with the port & cheese.
Joining us for the evening will be the delightful 18th Century expert & writer, Catherine Curzon. Many know her as Madame Gilflurt, the prolific & passionate host of the blog A Covent Garden Gilflurt's Guide to Life. Where she runs her own fascinating salon on the Georgian world. The printers have recently been busy with her latest book Life in the Georgian Court, which has been received with much anticipation. It is because of all this we are utterly delighted to be hosting her at our own salon at Dr Johnson's House, where she will be regaling us with tales of Johnson's 18th Century London.
We are honoured to be able to host this exciting dining experience in such a historic venue. This delightful & insightful museum is open to the public during the day, and displays a wealth of material & information. Money from the ticket sales of this exciting event will be going back into this beautiful house, helping with the running costs and constant preservation of the historic collection housed within it.
Guests are gently encouraged to dress up, the historic atmosphere of the evening is greatly enhanced with the addition of costumed diners. The Georgian Dining Academy is in no way a re-enactment, and we graciously and warmly welcome any who chose to make an effort - to whatever level that may be. Those of our guests wishing to embrace the idea of an 18th Century costume upgrade can enjoy a generous discount from West End costumiers Angel's.