Description

Dr Leon a one on one, interactive theatre performance. Build a picture of what your Better self looks like. We teach you how to evaluate how you are now, and give you a method to grow and develop in ways previously thought unimaginable. Dream, think, become.
Whether you come on your own (£35), or come with a friend (£60), the Neural Enhancement programme includes assessment, operation and aftercare. Individuals will get more concentrated 1:1 time, where as couples share the assessment and aftercare. Not limited to romantic couples. Couples = two people. Friends, colleagues, family (no one under 18 please), first dates. The couples sessions will work on uniting people as well as improving individuals.
The theatrical experience includes a brain surgery simulation: an intensely relaxing procedure that applies sensory stimulation to the head alongside an augmented audio experience. It's safe and painless, leaving no lasting marks or scars. We "implant" the Better Chip "into" your brain. The clinic and the Better chip is as real to you as you want it to be.
It feels like stepping into a science fiction movie, and you're the main character.
Our clinic has been running the past 6 years from various locations and has seen thousands of people. Join our ever growing community of liberated and empowered Better Chip users.
We can adjust the experience to suit your desired level of intensity. If you at all feel uncomfortable, please voice this to your doctor and they will tailor the experience to meet your needs.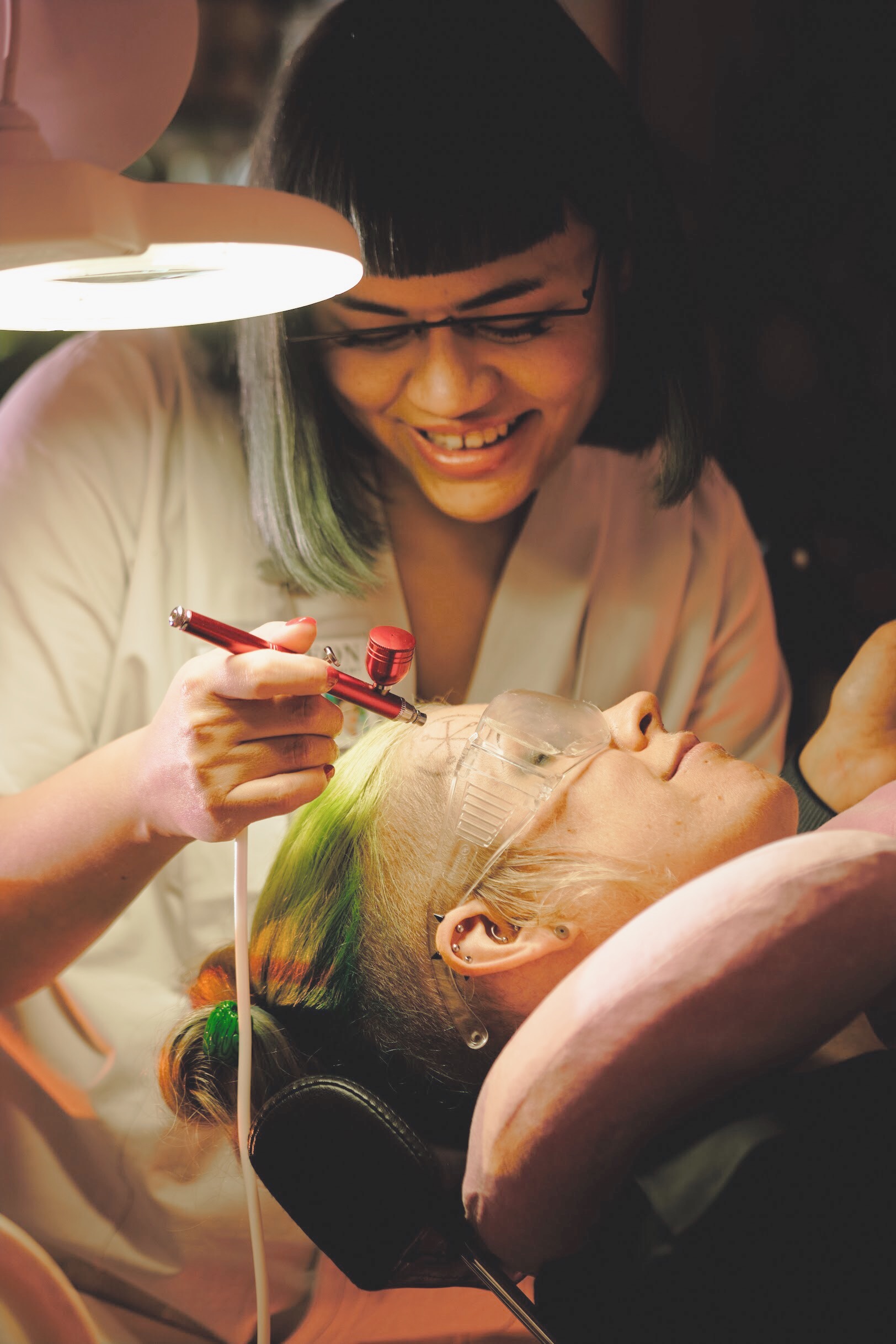 photo by Al Overdrive
---
LOCATION
Sundays we are based in the heart of Brick Lane, where you can find the tastiest food and markets just seconds away. Our closest transport links are Shoreditch High Street, Liverpool Street and Aldgate East.
Monday - Saturdays we operate from a secret zone 1/2 London location. Details of your arrival will be sent to you 24 hours in advance of your appointment. Our secret venue has no toilet on site, so please make alternative arrangements. We regret our locations are not wheelchair accessible.
CONTACT
If you have any questions or concerns regarding our experience, please contact us before making your reservation: hello@xnn.systems
FAQ
---