| | |
| --- | --- |
| Dr Leon: Neural Enhancement LEM | |
Event Details
DR LEON: Neural Enhancement Pop Up Surgery*. 
Join us at our new North London surgery for a once in a life time experience. Your Better™ Chip is just moments from installation. Whether you have had the procedure before or whether you are a new patient, we have something for everyone. A neural massage for mind, body and soul. 
Our expertly trained staff will help you Be Better, opening up your mind to neural genesis thought of as impossible before this time. The Better life helps to gently eliminate negativity and build on the very best of you. Ageing, natural imperfection, and depression affect the brain on a daily basis. We cannot stop the inevitable, but we can help you develop neural pathways to combat the effects.
The installation procedure is a swift, painless operation. Our doctors will take you step by step through the experience. After the operation, you will be perfectly operational from the second we are finished. Our state of the art equipment has been tailored to leave no lasting marks.
*hopefully not as dangerous as it sounds.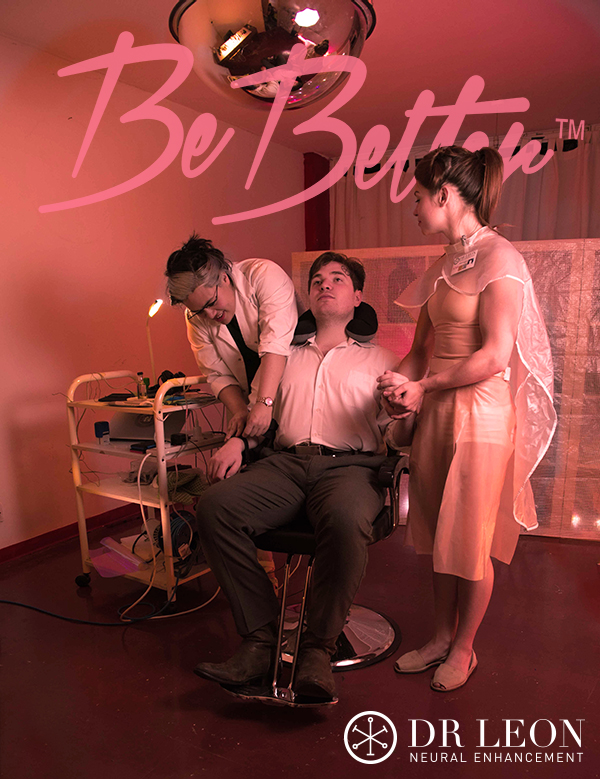 The LEM Performance Festival 2016 is a collection of events taking place throughout June & July giving a platform to artists working in performative practices.
Opening night:  Friday 3rd June, 6pm - 9pm
More info here...
Closing party: 21st July
This night of live music, DJ sets, spoken word and impromptu performance is not to be missed. Further info coming soon....

Contributing Artists: 
Dahlia Abbassy, Chris Alton, Chiara Bagtas, Michelle Breemersch, Kat Buchanan,
Sophie Chapman, John Costi, Oliver Coltman, Olga Eliseeva, Guildor, Noemi Gunea,
John Hodgkinson, Bryony Hussey, Alice Jacobs, Alex J-Norie, Lee Jiyeon, Yuki Kobayashi, 
Bryony Leeson, Samuel Li, Tuli Litvak, Geraldine Massig, Jasmin Newman, Rosa Nussbaum, Sophie Popper, Runhoratio, Tom Spicer, Elizabeth Sandford-Richardson, Jenny Thompson, Eleanor Turnbull, Charles Verni, Matthew Wang, Jacob Watmore, Tanika West, Alice Woods, 
Ines Zenha.
When & Where

Light Eye Mind

176 Blackstock Road
N5 1HA London
United Kingdom


Organiser
Experience designer collective