Dr Lucy Miller: Sensory Processing Disorder (SPD) - LATEST & GREATEST IN TREATMENT & RESEARCH - 2 Day Course

Wednesday, 15 May 2013 at 09:00

-

Thursday, 16 May 2013 at 17:00 (BST)
Event Details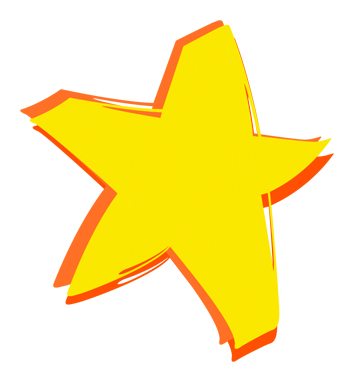 Sensory Processing Disorder (SPD)
Latest and Greatest in Treatment and Research
presented by Dr Lucy Jane Miller
              May 15th & 16th 2013.  9am-5pm 
                                       Price £350
 Dr Lucy Miller, internationally renowned expert, author and founder of the Sensory Processing Foundation and the STAR centre in the US is bringing an exciting new training programme to the UK focusing on treatment. As well as reviewing the latest research on SPD, the training will cover assessment and treatment incorporating clinical reasoning and practical video demonstration using the most up to date approaches, equipment, technology and environments.
Dr Miller's approach to school intervention will be presented as well as use of the natural environment and outdoor playgrounds.
This is an opportunity to learn the most up to date treatment approaches from Dr Miller who is a pioneer of Sensory Integration Therapy taking it into the 21st Century. Dr Miller worked closely with Dr Jean Ayres and follows in the same pioneering footsteps as Dr Ayres.
 See Course Objectives & Outline Below
Also see information on the 2 further courses during this week;
iLs Integrated Listening System Practitioner Training 13th & 14th May
Annual Conference with keynote speaker Dr Miller 17th May
Profile : Dr Lucy Jane Miller, Ph.D., OTR
As founder of the first comprehensive Sensory Processing Disorder research program in the US and author of groundbreaking Sensational Kids: Hope and Help for Children with Sensory Processing Disorder and No Longer A SECRET: Unique Common Sense Strategies for Children with Sensory or Motor Challenges, Dr. Lucy Jane Miller's name is synonymous with sensory research, education, and treatment.
Dr. Miller has been investigating, analyzing, and explaining SPD to other scientists, professionals, and parents since she studied under sensory integration pioneer A. Jean Ayres, Ph.D., more than thirty years ago. Since then, studies by Dr. Miller and her colleagues have helped bring SPD widespread recognition, and her work with families has improved countless lives. Thanks specifically to Dr. Miller's mobilization of the research community, SPD now appears in two diagnostic manuals: the ICDL's Diagnostic Manual for Infancy and Early Childhood and The Diagnostic Classification: Zero to Three. Her application has led to consideration of SPD for inclusion in the 2013 revision of theDiagnostic and Statistical Manual (DSM-V). Dr. Miller has also developed seven nationally standardized tests for use worldwide to assess and diagnose SPD and other developmental disorders and delays. Dr. Miller's widespread recognition and enormous credibility within the professional community are part of the reason that advanced clinicians travel from all over the United States and other countries to be mentored by Dr. Miller and her team at the SPD Foundation (formerly KID Foundation) she founded three decades ago.
The prominence of Dr. Miller's research, her compassion and connection with sensational families, and her ability to explain the science of SPD clearly and empathetically make her a natural interview subject. She has been featured on NBC's Today Show and ABC's 20/20, in The New York Times and numerous other popular and professional publications. She is the author of more than sixty articles and/or chapters in scientific and professional journals, magazines, and textbooks and is a frequent presenter or speaker at conferences and workshops worldwide. 
In 2004, Dr. Miller received the Award of Merit from the American Occupational Therapy Association, the profession's highest honor, reserved for those therapists who have made an outstanding global contribution to the field. In 2005, she was awarded the Martin Luther King Jr. Humanitarian award by the state of Colorado for her three decades of work with children who have Sensory Processing Disorder.
Course Objectives
To identify the six subtypes of SPD
To site and summarize three or more specific studies and their outcomes related to SPD
To utilize clinical reasoning in following the new STAR treatment model:         learning the ART of therapy and A SECRET to success
To discuss methods for and advantages of treatment in natural settings, such as outdoor playgrounds and in schools.  (Pressure is on in the UK for therapy to be provided within school setting, often with no space in which to work!)
To use Goal Attainment Scaling and Visual Analogs to set functional goals and evaluate efficacy of intervention and to gain familiarity with Dr. Miller's two new scales: Miller Function and Participation Scale (MFun: ages 2-8) and Goal       Oriented Assessment of Lifeskills (GOAL; ages 7-17)
DAY TWO
Part 1
Brief History of SPD
SPD Definitions and Exploration of Subtypes
Part 2
Evidence-based review of Research in SPD
New/Current Research and the SPD Scientific Workgroup
Part 3
Introduction to STAR Center Treatment Model
Best Practices & Principles of Direct Treatment
Part 4
Theoretical Model of Intervention at STAR Center
Ecological Model of Sensory Modulation
Engagement and Relationships in Emotion Regulation
DAY TWO
Part 1
Principles Related to Treatment Strategies and Clinical Reasoning in Direct Treatment:
SMD  :  SBMD  :  SDD
Part 2
A SECRET: Strategies for Problem Solving in Intervention of SPD
 (It's only A SECRET if you don't know it!)
Part 3
Assessment of SPD
Sensory Processing Scale Inventory and Assessment (Miller and Schoen)
Miller Function and Participation Scale (MFUN) (Miller)
Goal Oriented Assessment of Life-Skills (GOAL) (Miller, Oakland and Herzberg)
Part 4
Monitoring Progress
Goal Attainment Scaling
Visual Analog Scaling
Pre-Post Evaluation
Pre-Post Videos
Q & A and Conclusion
*********************
STARJUMPZ will be holding two further courses during this week
 iLs (Integrated Listening Systems) Practitionner Training - Two Day Course
Monday 13th May - Tuesday 14th May 2013
 Used at the STAR centre by Dr Miller
"We have seen tremendous developmental growth using iLs…"
Lucy Jane Miller, PhD, OTR/L, author of Sensational Kids, Founder of Sensory Processing Disorder Foundation.

AND
  Annual Conference : Help for Children with Sensory Processing Difficulties

Keynote speaker Dr Lucy Jane Miller 
 Friday 17th May 2013
Keynote Speech:  Dr Miller will present an inspirational session on how to think outside the box and move things forward.  In this day and age of technology, I-PADs, I-PODs, I-Phones and more, what can I-do to make a difference? How does Thinking Outside the Box promote visioning the way things can be instead of being stuck in the way things are?  Learn the one thing that makes the most difference in making a difference (hint: it starts with an "R")
Learn how to transform the lives of children with sensory processing challenges ie learning, developmental, behavioural issues including Dyspraxia, ADHD and Autism.
********
FAQs
What are my transport/parking options getting to the event?
Please see organiser information for full details on travel. Parking is available on site.
What accommodation is available?
Please see organiser information for full details on recommended places to stay.
There is some on site accommodation available at Salomons at special rates, please apply early to avoid disappointment.
What are the catering arrangements?
Lunch, tea and coffee is provided. If you are a vegetarian please email us so we can arrange suitable options as soon as possible - info@starjumpz.com
What can/can't I bring to the event?
Please bring notebooks and writing materials.
Recordings of the event are not permitted. Any photographs should only be taken with prior permission.
Where can I contact the organiser with any questions?
Telephone UK: 01892 510257 Outside UK: 00 44 1892 510257 info@starjumpz.com
Do I have to bring my printed ticket to the event?
Yes
What is the refund policy?
Cancellation and variation of events
If we have to cancel, we will aim to inform all participants at least four weeks before or as soon as is reasonably possible. We will reimburse all course fees paid, but we are unable to compensate for any other costs incurred, such as travel, flights and accommodation.
If we have to change the dates of an event, applicants may request a full refund of course fees if the new dates are not convenient.
Cancellation of bookings
Places are limited. We therefore ask that you let us know as soon as possible if you wish to cancel a booking.
If you have to cancel a place, cancellation charges will apply as below. We regret that we have to do this, however all bookings involve administrative costs and it is difficult to fill spaces made vacant by late cancellations. Cancellation charges depend on when we receive your written/emailed cancellation notice:
If cancelled more than 28 days before the booking closure date, we will refund 100% of course fees, less an administration fee of £10
For bookings cancelled less than 28 days before the booking closure date or for 'non-attendance', no refund will be made.
It may be possible to transfer your ticket to another person, and you can email to request this, there will be a £10 administrative fee for this.
The name on the registration / ticket doesn't match the attendee. Is that okay?
Please contact us if this is the case at info@starjumpz.com
When & Where

Salomons Conference Centre, Canterbury Christ Church University
Broomhill Road
TN3 Royal Tunbridge Wells
United Kingdom


Wednesday, 15 May 2013 at 09:00

-

Thursday, 16 May 2013 at 17:00 (BST)
Add to my calendar
Organiser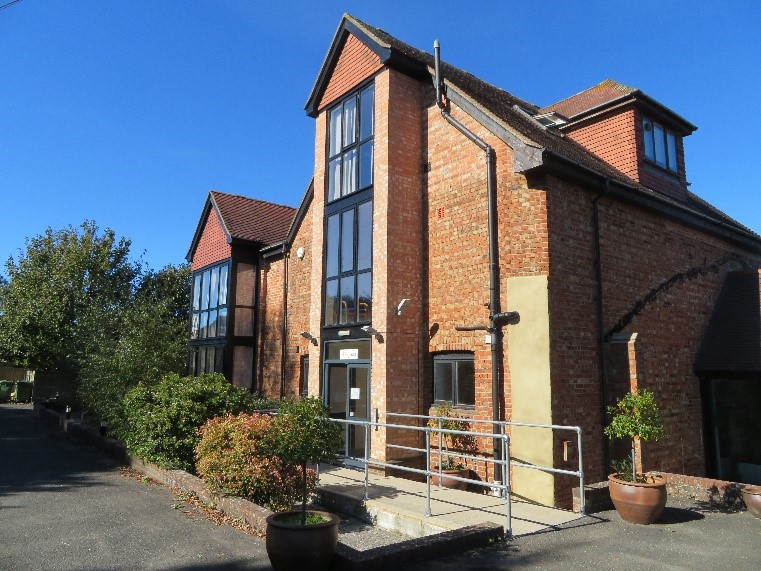 Starjumpz offers diagnostic assessment and treatment for children in Kent, East Sussex and the South East in addition to children visiting from around the UK and from abroad.
Starjumpz, has a 28 year history of providing Occupational Therapy and Speech and Language Therapy for children in the South East, having been established by Jill Christmas in 1989 as the Christmas Children's Clinic. Collaboration with London's leading sensory integration centre, Hopscotch of Harley Street, led in 2011 to the establishment of the Starjumpz Centre as it is today.
Starjumpz is Directed by Joanna Brett (OT). Located in a stunning assessment and therapy centre at The Old Saw Mill, Ashdown Business Park, Crowborough, East Sussex with beautiful views of the countryside. It offers excellent training and teaching facilities. Clients who come for intensive courses of therapy are able to stay close by and to enjoy the beautiful countryside and can enjoy visit to many local attractions and historic sites.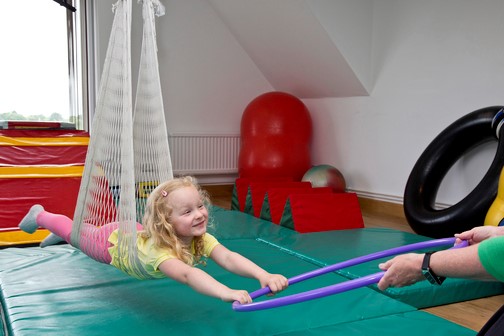 Starjumpz now offers a wide range of exciting and pioneering services for children and adults. The expanding professional team at Starjumpz includes:
Consultant Neurodevelopmental Paediatrician
Audio Vestibular Consultant
Environmental Medicine Physician
Occupational Therapists & Sensory Integration Specialists
Speech and Language Therapists
Physiotherapists
Neurofeedback Practitionner
Educational Psychologist
Behavioural Therapist
Nutrition Consultant
Family Therapist/ Counsellor
Neuro Linguistic Programming NLP
Cognitive Behavioural Therapy CBT
Educational Consultant and Coach
Mindfulness and Meditation training
Butekyo Breathing
Alpha-Stim treatment for insomnia, depression and anxiety
Amongst the many therapeutic approaches we offer, Starjumpz specialises in the provision of sensory integration therapy, a cornerstone to the treatment of children and young people with learning, development, motor and/or behavioural problems. Through the latest neuro-developmental approaches we also help children with neurological conditions such as cerebral palsy. Assessments and treatment approaches are based on cutting edge research in accordance with the latest developments in the field.
Starjumpz is the only UK centre to offer Neurofeedback treatment in combination with intensive therapies. Neurofeedback trains the brain to improve mental and physical performance and emotional control. This is offered to both children and adults.
Working in partnership with Rompa, the leading supplier of sensory resources, we provide the latest in multisensory technology, creating a unique learning environment in which children rapidly progress.
The centre has a friendly feel and therapists work very closely with children and their families, who receive advice, guidance and support throughout the process. Advice is also given to schools offering ways to ways to help and support children's learning. Work is undertaken within school settings where therapy is offered on a regular basis.
We provide services not only to local families, but to those from further afield and internationally.
Dedicated to the continual development of our services, Starjumpz is championing the introduction of the Integrated Listening Systems (iLs), a programme widely used in the USA for children and adults with sensory motor difficulties and problems with attention and concentration and academic work. Based on clinically proven outcomes, iLs programmes strengthen existing pathways and create new neural connections/pathways in the brain ("neuroplasticity"). As these neurological connections grow stronger, language skills and emotional/psychological functions, such as self-confidence and regulation, also tend to improve.
The Interactive Metranome IM is another programme we offer to accelerate progress, improving brain function through neuroplascitiy. It is a research-based training programme that helps children and adults overcome attention, memory, and coordination limitations. IM works for people of all ages who have a variety of conditions affecting their cognitive and physical abilities.
Starjumpz is creating links with internationally acclaimed approaches including Floortime, Interactive Metranome and the Willbarger Therapressure Protocol.
In addition to assessment and treatment, Starjumpz offers intensive residential therapy courses, holiday courses and training for parents, teachers and other professionals. Our own experts together with experts from Great Ormond Street Hospital London, affords us specialist input into our educational programmes and conferences.
Our mission is to support families and schools to provide an integrated and holistic approach to children's needs, enabling them to overcome their challenges and to release their true potential.