Sales Have Ended
Ticket sales have ended
Thank you for your webinar booking for Managing Social Anxiety in Children & Young People with Dr Sue Jennings Please ensure you have provided the correct email address for EACH DELEGATE if you are booking on behalf of other people. This is an online event and each delegate will be sent a webinar link via email. If you have provided contact information for yourself and you are NOT the delegate, please RETURN to your booking and EDIT the details now. Your link for the Zoom meeting will be sent a few days before the event. If you have any queries relating to this event, please contact Hinton House directly, sales@hintonpublishers.com
Sales Have Ended
Ticket sales have ended
Thank you for your webinar booking for Managing Social Anxiety in Children & Young People with Dr Sue Jennings Please ensure you have provided the correct email address for EACH DELEGATE if you are booking on behalf of other people. This is an online event and each delegate will be sent a webinar link via email. If you have provided contact information for yourself and you are NOT the delegate, please RETURN to your booking and EDIT the details now. Your link for the Zoom meeting will be sent a few days before the event. If you have any queries relating to this event, please contact Hinton House directly, sales@hintonpublishers.com
Ideal for teachers, therapists and parents, an overview of social anxiety with techniques and strategies for supporting young people
About this Event
From Hinton House Training
Managing Social Anxiety in Children & Young People: Practical Ideas for Building Confidence
Presenter: Dr Sue Jennings
24 February 2021 4.00-5.30pm NOW SOLD OUT
17 March 2021 4.00-5.30pm NEW DATE ADDED
Social anxiety can have a profound effect on a young person's life, with far-reaching effects on their educational achievement and social development. Triggers can include fear of being judged, separation, bullying and pressures of school, giving rise to embarrassment, panic attacks, insomnia and a general lack of emotional wellbeing.
The live webinar will consider the symptoms and causes of social anxiety, and will suggest both creative-arts and CBT-based interventions for the management and reduction of 'worried behaviour' and positive strategies for building confidence and resilience.
This webinar will illustrate themes drawn from Sue Jennings' forthcoming book: Managing Social Anxiety in Children & Young People: Practical Activities for Overcoming Shyness & Building Confidence (available Spring 2021).
There will be the opportunity for a live question and answer session following the presentation.
This webinar will be useful for:
Teachers
Therapists
Parents/Carers
Foster & adoptive parents
Youth workers
Social Workers
Family support workers
Timetable
3.50-4.00pm Registration
4.00-5.10pm Presentation from Dr Sue Jennings
5.10-5.30pm Questions from Delegates
Ticket Prices
Webinar Ticket Only £20
Webinar Ticket + Pre-order discounted book & FREE postage (UK ONLY*) £49.99
* DELEGATES OUTSIDE THE UK: IF YOU WISH TO PRE-ORDER THE BOOK, PLEASE BUY YOUR WEBINAR TICKET & CONTACT sales@hintonpublishers.com SO WE CAN CALCUTE THE CORRECT POSTAGE CHARGE FOR THE BOOK.
The book: Managing Social Anxiety in Children & Young People
In addition to your webinar ticket, you have the opportunity to pre-order Sue Jennings' new book with a £5 discount and FREE postage within the UK (RRP £34.99)
For NON-UK delegates, the book is available to pre-order with a £5 discount plus a postage charge.
If you have any queries relating to the webinar or the book, please contact Hinton House directly: sales@hintonpublishers.com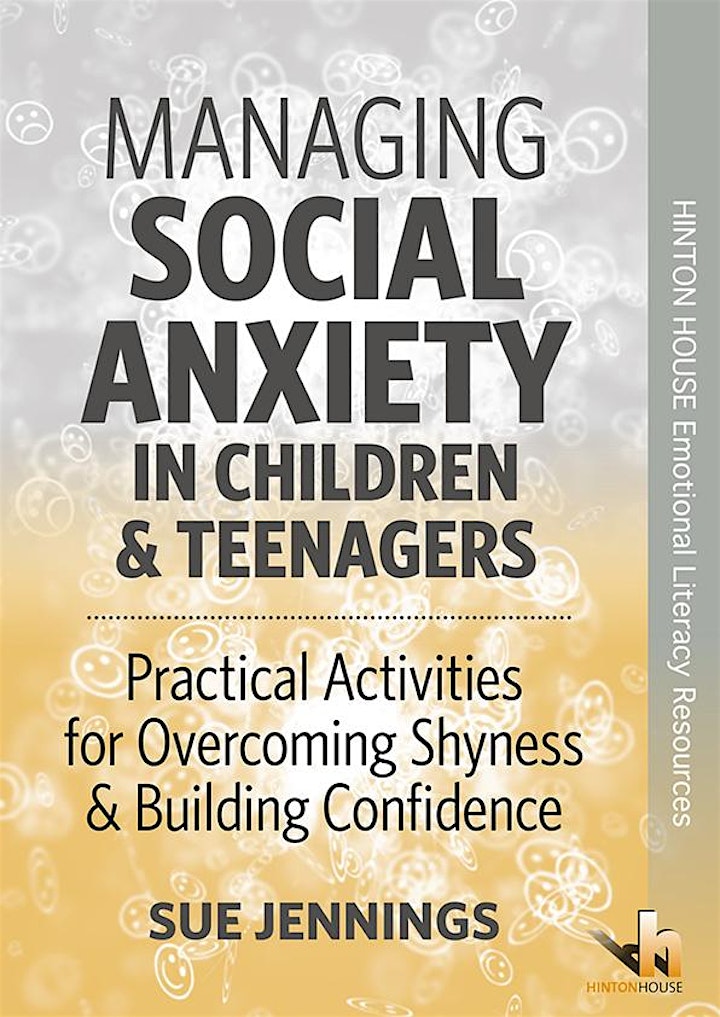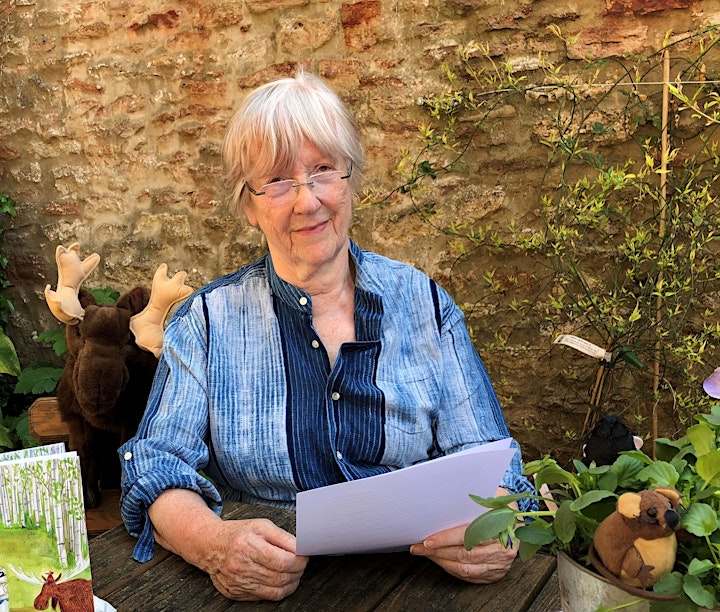 About Dr Sue Jennings
Dr Sue Jennings is a Play and Dramatherapist. She was awarded the lifetime title 'Professor of Play' by the European Federation of Dramatherapy for her pioneering work in Dramatherapy and Neuro-Dramatic-Play (NDP). She is Senior Research Fellow, The Shakespeare Institute, University of Birmingham; Distinguished Scholar, University of the Witwatersrand; Honorary Fellow at the University of Roehampton.
Sue runs training courses internationally in Neuro-Dramatic-Play which emphasise the importance of early playfulness for attachment and the development of empathy and resilience. NDP is important in addressing the effects of trauma and abuse. Sue is also researching 'Newborn Play' with a focus on 'building bodies, building brains'.
Sue is renowned as an expert on resilience and has trained both clinicians and teachers worldwide.
Sue is the author and editor of more than 40 books, many published by Hinton House. She also trains carers in 'Creative Care', which is attachment-based creativity, to apply in work with older people and people with dementia. She was awarded a Churchill Fellowship for Arts and Older People in 2012/2013.
Her books are practical and accessible, giving basic techniques and methods for teachers, clinicians and families to apply in difficult situations.
Date and Time
Location
Refund Policy