Dr Tina Rae Supporting Young People with Emotionally Based School Avoidance
Sales Have Ended
Ticket sales have ended
Thank you for your webinar booking for Supporting Children & Young People with Emotionally Based School Avoidance/Phobia with Dr Tina Rae Please ensure you have provided the correct email address for EACH DELEGATE if you are booking on behalf of other people. This is an online event and each delegate will be sent a webinar link via email. If you have provided contact information for yourself and you are not the delegate, please return to your booking and edit the details now. Your link for the Zoom meeting will be sent a few days before the event. If you have any queries relating to this event, please contact Hinton House directly, sales@hintonpublishers.com
Sales Have Ended
Ticket sales have ended
Thank you for your webinar booking for Supporting Children & Young People with Emotionally Based School Avoidance/Phobia with Dr Tina Rae Please ensure you have provided the correct email address for EACH DELEGATE if you are booking on behalf of other people. This is an online event and each delegate will be sent a webinar link via email. If you have provided contact information for yourself and you are not the delegate, please return to your booking and edit the details now. Your link for the Zoom meeting will be sent a few days before the event. If you have any queries relating to this event, please contact Hinton House directly, sales@hintonpublishers.com
A webinar to explore ways of supporting young people with stress & anxiety around school attendance with emphasis on the effects of COVID.
About this Event
From Hinton House Training
Supporting Young People with Emotionally Based School Avoidance/Phobia (EBSA)
Presenter: Dr Tina Rae
4 November 4-5.30pm
A live evening webinar for teachers, SENCOs, Inclusion Managers, Mental Health Leads, psychologists, counsellors, parent and carers based around Tina Rae's forthcoming (Nov. 2020) book Understanding & Supporting Children & Young People with Emotionally Based School Avoidance (EBSA). There will be an opportunity for questions.
Children and young people with existing mental health issues will have found the lockdown experience particularly stressful and increased levels of anxiety are widespread.
In addition, the majority of young people will be experiencing higher levels of stress and anxiety, and as they navigate the return to school there will enormous emotional and psychological hurdles to overcome. The need to provide support for increased levels of anxiety and managing the transition to a 'new normal' will be on-going.
This webinar will explore:
Definitions of emotionally based school phobia - how does it differ from truancy?
Practical approaches and techniques for supporting children & young people
How to recognise the warning signs
Different types of anxiety & stress and their links with school avoidance
Supporting learning by reducing heightened emotional states
What works? Relationships, team-based approaches and behavioural interventions
Top tips for supporting transition back to the classroom for home and school
Developing individualised support plans
This webinar will give confidence to anyone working with or looking after young people in understanding the basis for emotionally based school avoidance (EBSA) and will provide practical, helpful strategies that can be implemented by both parents and school-based staff.
Ticket Prices
Webinar Ticket Only £20
Webinar Ticket + Discounted Copy of Book with FREE Postage £44.99
Timetable
3.45-4.00pm Registration
4.00-5.10pm Presentation from Dr Tina Rae
5.10-5.30pm Questions from delegates
The EBSA Resource Book
Tina Rae's new book Understanding & Supporting Children & Young People with Emotionally Based School Avoidance (EBSA) will be published in early November 2020 retail at £29.99 and can be preordered at a discounted price, postage-free along with your ticket, or ordered directly from Hinton House www.hintonpublishers.com and from all booksellers.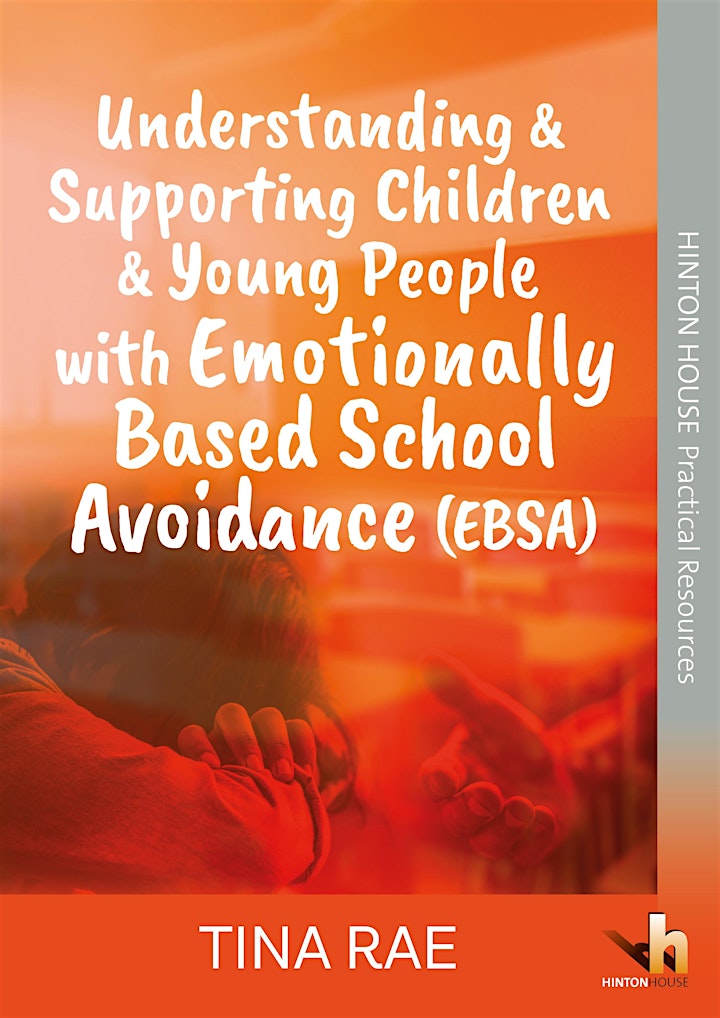 About the Presenter
Dr Tina Rae has over 30 years' experience working with children, adults and families in clinical and educational contexts within local authorities and specialist services. She currently works as a Consultant Educational and Child Psychologist in a range of SEMH and mainstream contexts and for Compass Fostering as a Consultant Psychologist supporting foster carers, social workers and Looked after children. From 2010 to 2016 Tina was an Academic and Professional Tutor for the Doctorate in Educational and Child psychology (University of East London). She is a registered member of the Health and Care Professions Council, a member of ENSEC (European Network for Social and Emotional Competence) and a former trustee of Nurture UK.
Tina is a member of the editorial board for the journal Emotional and Behavioural Difficulties and for the International Journal of Nurture in Education. She is also a member of the Advisory board for Fresh Start in Education.
Tina is an award-winning, prolific author and has published more than 100 titles. Recent publications include:
Rae T. (2020) A Toolbox of Wellbeing: Helpful strategies & activities for children, teens, their carers & teachers, Hinton House Publishers, Banbury.
Rae T., Such A. & Wood J. (2020) The Wellbeing Tool Kit for Mental Health Leads in Schools A comprehensive Training Resource to Support Emotional Wellbeing in Education and Social Care, Hinton House Publishers, Banbury.
Rae T. (2020) Motivation Matters, Hinton House Publishers, Banbury.
Rae T. & Such A. (2019) The ASD Girls' Wellbeing Toolkit An Evidence-Based Intervention Promoting Mental, Physical & Emotional Health, Hinton House Publishers, Banbury.
Rae T. & Wood J. (2019) The Essential Resilience and Wellbeing Toolkit for Early Years & Younger Children, Hinton House Publishers, Banbury.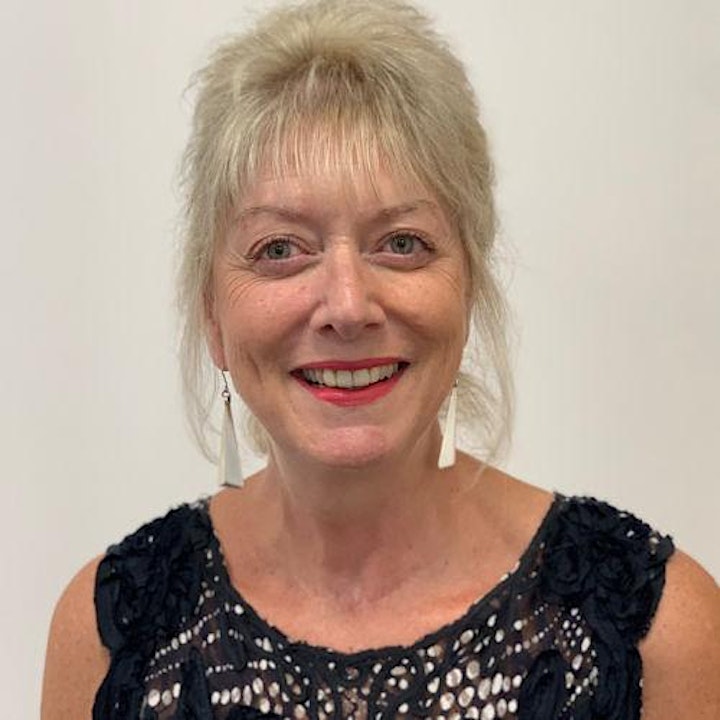 Date and Time
Location
Refund Policy