Dr Tina Rae Understanding & Preventing Self-Harm in Children & Young People
A webinar to help create a greater understanding self-harm in young people, how to identify risk & implement preventative strategies.
About this Event
From Hinton House Training
Understanding & Preventing Self-Harm in Children & Young People: Identifying Risk & Providing Support
Presenter: Dr Tina Rae
A webinar for teachers, therapists, counsellors, psychologists, social care professionals, parents & carers to help develop a greater understanding of issues around self-harm and provide a range of preventative and supportive strategies that can be implemented at school and at home.
Self-harm is a major public health issue amongst young people in the UK and worldwide. It is affects at least 1 in 10 children and young people, making their lives extremely difficult and seriously affecting their relationships with friends and family.
Self-harm describes a range of things that people do to themselves in a deliberate and usually hidden way. It might involve:
Taking too many tablets
Cutting
Burning
Banging or scratching one's own body
Breaking bones
Hair pulling
Swallowing toxic substances or inappropriate objects.
These things are not done in a calculated way, as some people might erroneously think. Someone who self-harms does this in a state of real distress and unbearable emotional pain. Some people may self-harm only on a few occasions, while for others it will become a regular thing – like an addiction.
The average age for young people to begin self-harming is 12 years and the majority of people who self-harm are between 11-25 years. It is more common in young women than men and those who self-harm are more likely to have experienced an emotional trauma or possibly physical, emotional or sexual abuse during childhood. Factors may include:
Feeling isolated and/or depressed
Relationship problems with partners, friends and family
Academic pressures
Low self-esteem and feeling hopeless
Physical or sexual abuse
Being bullied
Feeling powerless
Using alcohol or drugs
Needing to show someone else how distressed you are in order to punish them.
There are ways to prevent self-harm amongst young people and there is an increasing amount of evidence to show that this is the case. A number of these strategies will be outlined including whole-school approaches.
A key factor for many young people is the sense of social isolation that they experience. Self-harmers tend to think that they are the only ones engaging in these behaviours - this is why educating young people about self-harm and providing opportunities to gain appropriate information and increase understanding can help prevent or reduce such behaviours in both the short and long-term.
Of key importance is that an increased awareness of the issues around self-harm is shared by parents or carers and teachers and others who come into contact with young people who self-harm. This webinar will provide all professionals who work with children and young people in education and social care settings with a range of practical and effective tools and strategies.
This course is suitable for:
Counsellors
Therapists
Teachers
Mental Health Leads
SENCOs
Foster Carers/Parents
Social Workers
Youth Workers
Family Support Workers
Ticket Prices
Webinar Ticket Only £20
Webinar Ticket + Special Discount Price Copy of Book with FREE Postage (UK ONLY) £49.99
Webinar Ticket + Special Discount Price Copy of Book NON-UK £55.00
Timetable
1.45-2.00pm Registration
2.00-3.10pm Presentation from Dr Tina Rae
3.10-3.30pm Questions from delegates
The Book: Understanding & Preventing Self-Harm in Children & Young People by Tina Rae & Jody Walshe
You can add a copy of the book (RRP £34.99) to your ticket for the reduced price of £29.99 with free postage in the UK. There is no requirement to buy the resource in order to attend the webinar and delegates will gain a greater understanding of strategies to address self-harm from the webinar alone.
The book is also available directly from Hinton House www.hintonpublishers.com and from all booksellers.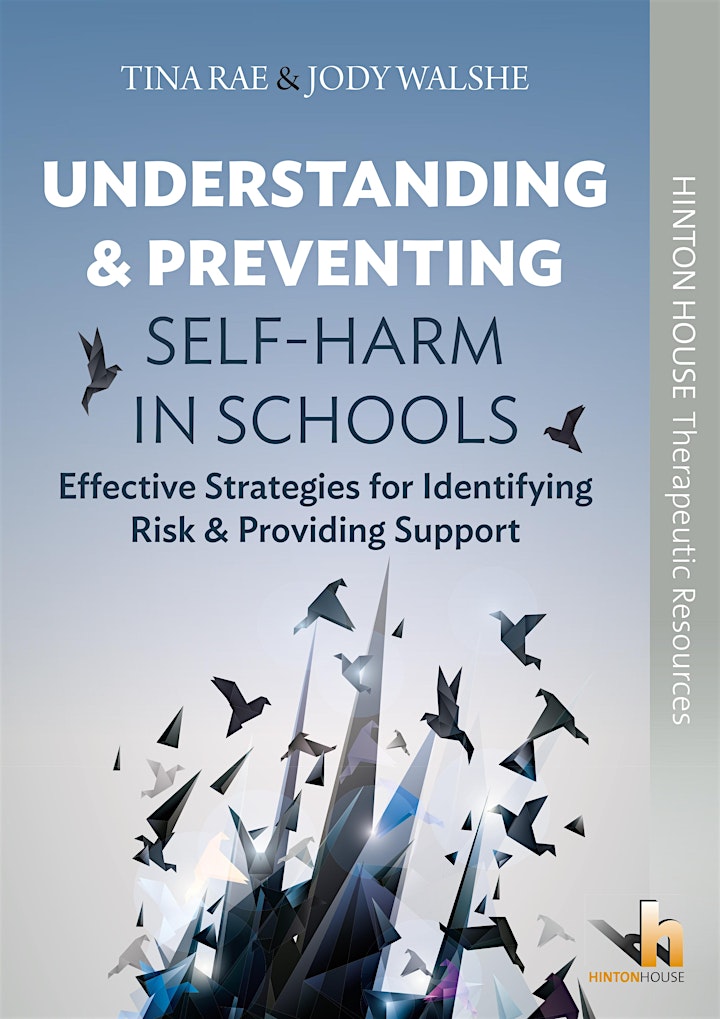 About Dr Tina Rae
Dr Tina Rae has over 30 years' experience working with children, adults and families in clinical and educational contexts within local authorities and specialist services. She currently works as a Consultant Educational and Child Psychologist in a range of SEMH and mainstream contexts and for Compass Fostering as a Consultant Psychologist supporting foster carers, social workers and Looked after children. From 2010 to 2016 Tina was an Academic and Professional Tutor for the Doctorate in Educational and Child psychology (University of East London).
Tina is a member of the editorial board for the journal Emotional and Behavioural Difficulties and for the International Journal of Nurture in Education. She is also a member of the Advisory board for Fresh Start in Education.
Tina is an award-winning, prolific author and has written more than 100 publications to date. She is passionate about promoting the mental health and well being of children and young people and her publications are renowned for being evidence based, practical and user friendly. She is the 'go-to' author for all those in the caring professions who promote and nurture the mental health and well being of our children.
Recent publications include:
Rae T., Such A. & Wood J. (2020) The Wellbeing Tool Kit for Mental Health Leads in Schools A comprehensive Training Resource to Support Emotional Wellbeing in Education and Social Care, Hinton House Publishers, Banbury.
Rae T. (2020) Motivation Matters, Hinton House Publishers, Banbury.
Rae T. & Such A. (2019) The ASD Girls' Wellbeing Toolkit An Evidence-Based Intervention Promoting Mental, Physical & Emotional Health, Hinton House Publishers, Banbury.
Rae T. & Wood J. (2019) The Essential Resilience and Wellbeing Toolkit for Early Years & Younger Children, Hinton House Publishers, Banbury.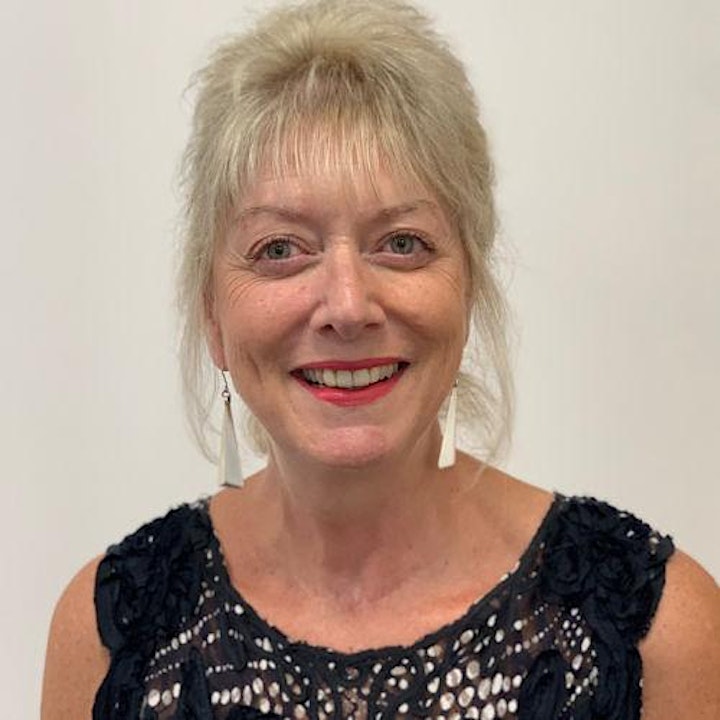 Date and Time
Location
Refund Policy