Event Information
Location
Piccadilly Banqueting Suite
Stratford Road
Birmingham
B11 4AB
United Kingdom
The Gratitude Tour - Live Recording in Birmingham - UK with the Multi Award Winning SA Artist Dr Tumi with FULL BAND.
About this event
Dr Tumi Live Recording in Birmingham, England - UK
The Gratitude Tour is a night that brings worshippers together for a time of thanksgiving and fellowship. God has been faithful and kept us through the pandemic. We come together and take a moment to say thank you for having brought us safe this far.
You can not afford to miss this event .
Seating is limited.
GRAB YOUR TICKET NOW.
About Dr Tumi
Dr Tumi (born 10 July 1981) is a South African gospel artist, songwriter, producer, and medical doctor. His real name is Tumishang Makweya.
He was born on 10 July 1981 in Seshego, Limpopo, South Africa. Dr Tumi is 40 years old as of 2021 and celebrates his birthday on July 10th every year.
He graduated as a medical doctor from the Medical University of Southern Africa (Medunsa) in 2006.
He is married to Kgaegolo Makweya who also doubles as his manager. The marriage of over ten years is blessed with three children; Bokamoso, Khumoetlile and Onalerona.
After graduating from medical school, Tumi started off working in the public sector but eventually quit and delved into private practice. He still runs his private practice in Mabopane, north of Pretoria.
He launched his musical career in 2007 with a musical group called Intense. His stay with the group was not for long as he had to split from the group due to personal reasons. Since then he has gone solo and has rocked the music industry with soul-inspiring songs and albums.
Dr Tumi's first solo album – Heart of a King garnered him Best RnB Gospel Award at the SABC Crown Gospel Music Awards in 2012, where he was nominated in four categories. He is emerging as one of South Africa's most sought after gospel artists with a number of churches and ministries showing massive interest in his gift.
Like many artists, Dr Tumi's singing kicked off in Sunday school. Church environment gave him a platform to work his skills as a pianist and singer.
Armed with his virtuoso musical abilities, Dr Tumi has also shown over the years his 'no fear' attitude towards challenges. In 2003 he was involved at the Coca-Cola Popstars and made it to the Top 20 after competing with close to 16 000 participants. Although he didn't feature on the overall winner's group, he was called back for extra training as he was one of the most outstanding talents at Popstars. This afforded him an opportunity to receive training and coaching from music greats such as Yvonne Chaka Chaka, Caiphus Semenya, Letta Mbuli, Thembi Seete and Blondie Makhene.
Since then his star has risen. In 2008, Dr Tumi, along with Intense, sang at TD Jakes' MegaFest held at the Nasrec Expo Centre. His musical endeavours saw him share the stage with the likes of Mary Mary, Yolanda Adams, Israel Houghton, Joyous Celebration, Hlengiwe Mhlaba, Benjamin Dube, Vuyo Mokoena, Jabu Hlongwane and other members of the Joyous Celebration.
Dr Tumi, who penned all 16 tracks of his album - Heart of a King, is using his professions - music and medicine to advance lives of the people.
"Music and medicine are rooted on improving people's lives. However ministering through song has the potential to go even beyond the natural and reach deep inside," says Dr Tumi.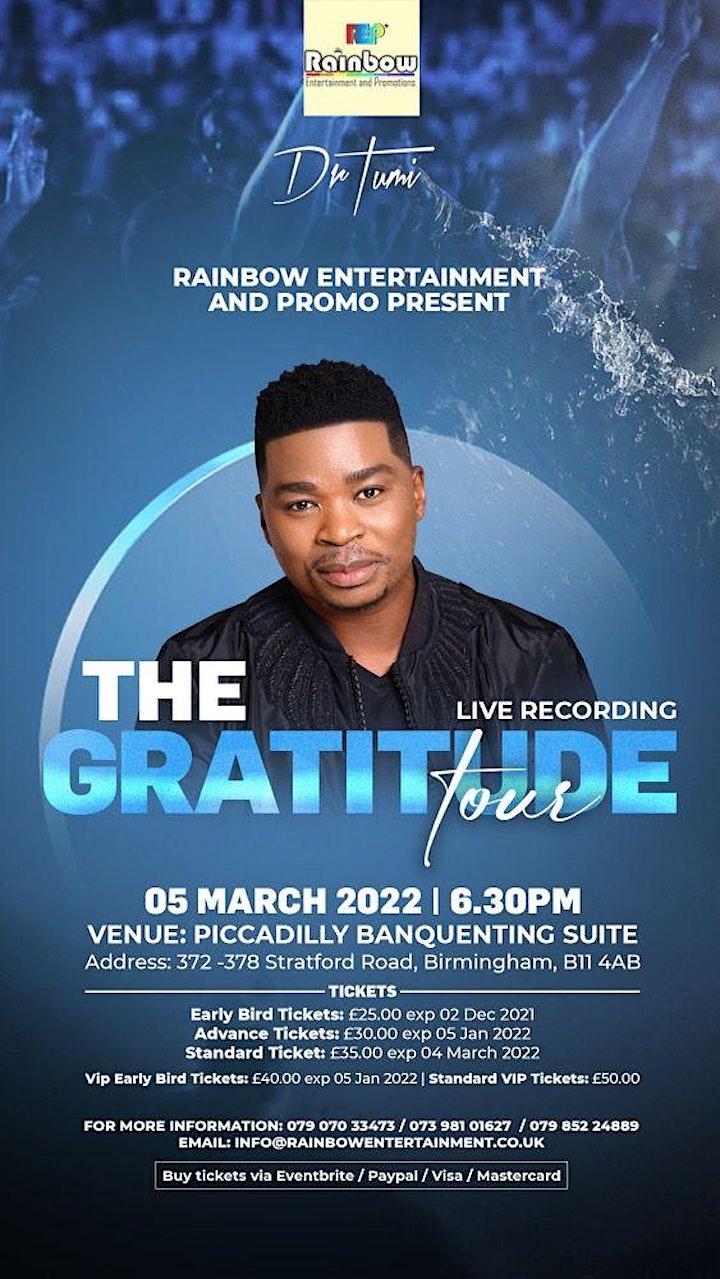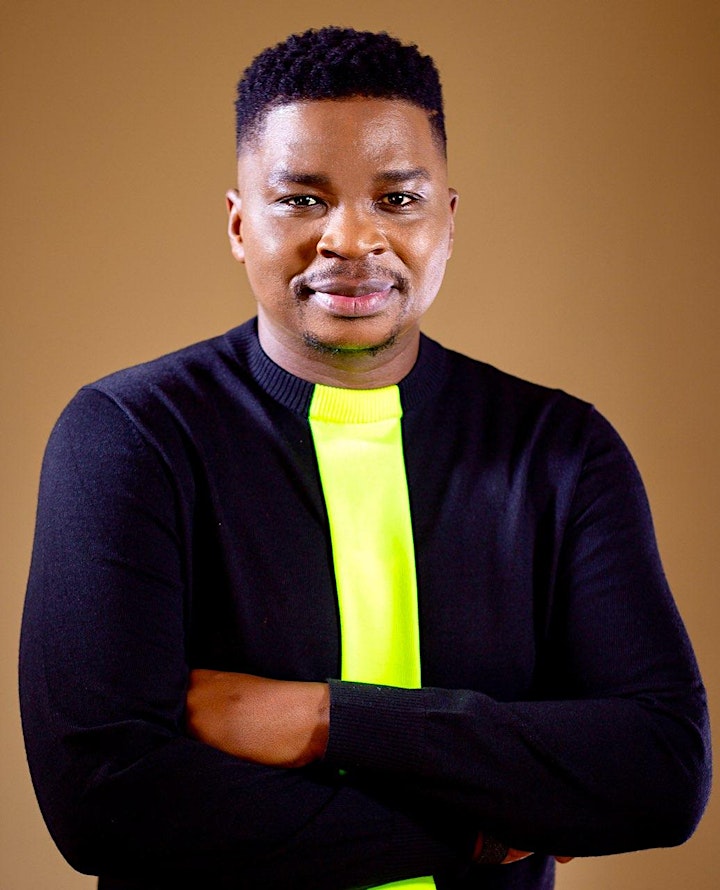 Date and time
Location
Piccadilly Banqueting Suite
Stratford Road
Birmingham
B11 4AB
United Kingdom
Refund policy