About this Event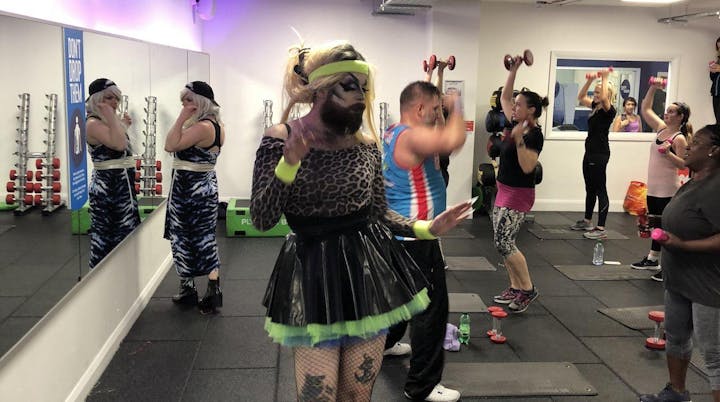 In late 2018, the extra-energetic Jordan McInerny led a Drag Diva Fit class for charity. The event was too much fun not to do it again. And again. And again.
Come, work out, and let your favourite drag queens watch you and laugh. Lip-synching in heels is enough exercise for us dear.
While our drag queens will be admiring being on the inside of a gym for the first time, Jordan is going to make you drip with sweat.
And while you're pumping iron and blasting burpees, our queens are going to dazzle you with their glitz and glamour and make you forget all about those calories you're burning away.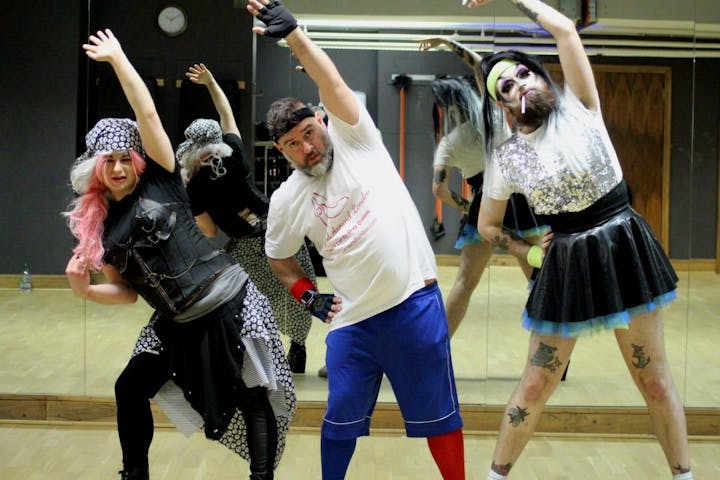 Mary Poppers, Bella U. Voyàge and a rotating selection of guest queens from the Dragged Around London Haus will cheer you on as Jordan conditions your diva body with:
> I'm a Star Jumps
> Slut Squats
> Sissy Those High Knees
> Bent Over (😏) Row
> Sexy Ski Runs
> Legs for Days Lunges
> Yaasss Queen Shoulder Press
> Bicep curls 💪
> Bitch Outta My Way Fast Feet
> Werking That Booty Squat Pulse
> She's a Bitch Crunches
> Death Drop Leg Flutters
> Russian Hooker Twists
> Four Step Duck Walk (🤔)
> Reverse Crunch 🙇‍♀️
And many more exercises that we have no idea what they are but think sound absolutely hilarious. Good luck exercise queens!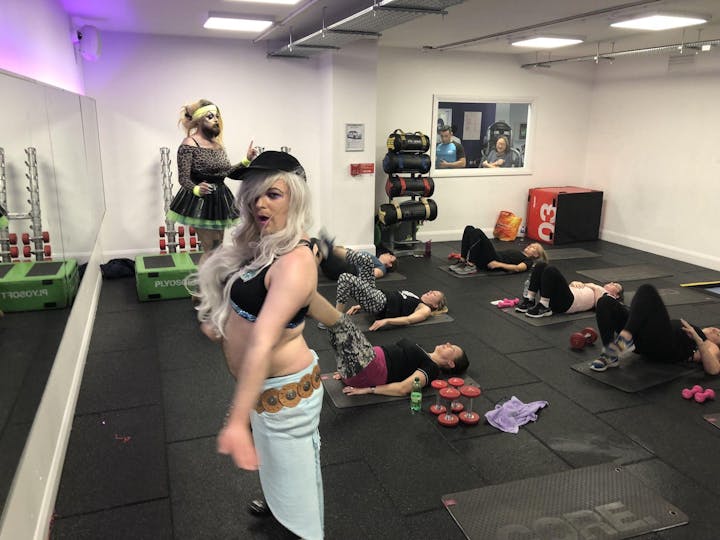 Of course, we'll be tapping and pressing and jumping and squatting to the finest diva hits, so even if you can't be bothered doing a Four Step Duck Walk (we're still laughing at this one) then come along for a freestyle dance portion! 💃
Book now before we run out of spaces (we are almost certainly going to sell out!)