About this event
Unleash your inner dragon!
Perfect for workmates, friends or family, gather your crew together for our exciting Dragon Boat Race!
In this exciting, fun and highly competitive challenge, your team of 16 paddlers (and a drummer to keep the rhythm) will take part in at least three 250m races in dragon-decorated boats, cheered on by spectators! The fastest crews go through to the semis and finals, with medals for the top three.
Those watching from the shore will have plenty to entertain them too. There's an onsite cafe, Forget Me Not pop up shop, tombola and raffle, and you're welcome to bring your own team gazebo and BBQ. So why not make a proper day of it?!
Event Schedule
10am - Team registration
10.30am - Racing Starts
4.30pm - Final race, winner announced and trophies given out
Who can take part?
Anyone! Groups of friends, sports clubs, work colleagues, families - all are invited to fire up their inner dragon! No previous dragon boat racing experience required!
If you can't gather 17 people together, don't worry, it is recommended to have a minimum of 10 plus the drummer. You must be over 12 and be able to swim at least 50 metres to take part.
Entry fee: £300 per team of 17
Sponsorship pledge: £1000 per boat (Which works out around £60 per person with a full team)
Distance: 200m course, raced at least 3 times
Things you need to know...
What does the price include?
- Entry into the race (at least 3 races)
- Equipment provided (Dragon Boat, safety vests, rowing oars, drum and drumsticks)
What time should I arrive?
The event will start at 10.30am, participants will need to arrive earlier between 9am-9.45am to set up any gazebos they wish to bring along. Team registration is at 10am.
What is the plan for the day?
Forget Me Not will have a merchandise stall available for you to purchase goods, face painting, food and much more!
The on site-cafe will be open throughout the event for all your food and drink needs.
Team briefings will be delivered before your first race, everyone who will be on the boat needs to attend.
Once the final race has finished we will award a trophy to the winning team and best fancy dress along with a prize for the fastest race!
There will also be a trophy for the most money raised from your fundraising activity on the day. Be creative and think outside the box to boost your fundraising on the day and to be in with a chance to win another trophy. We will ask teams to let us know how much they have raised from their on the day activity before the final takes place.
What about sponsorship?
We're asking all our Dragon Boat teams to raise at £1000.  When you register, you will receive a confirmation - you will receive an email from us including sponsorship forms
I can't make it anymore. Is my registration transferable?
Whilst we can't refund tickets, you are welcome to give your place to someone else to row in your place.
Please send us an email to events@forgetmenotchild.co.uk with the full details of the person who will be rowing instead of you.
What should I wear?
It is recommended that all competitors wear shorts, T-shirt and trainers for racing.
Most importantly, make sure you have some sensible footwear absolutely no flip flops allowed. You are also advised not to wear jeans as they become heavy when wet.
We encourage teams to wear fancy dress on the day.
Can we bring alcohol to the event?
We are happy for you to enjoy a drink throughout the event, however please note anyone who is intoxicated will be asked to leave and not be allowed on the boats. Please remember you are representing your team and Forget Me Not Children's Hospice whilst at the event.
Can we get in the lake?
Under no circumstances must anyone get in the water. This is dangerous and anyone seen doing so will be asked to leave.
Further information
If you would like any further information, please email: events@forgetmenotchild.co.uk
Event kindly sponsored by Card Factory Foundation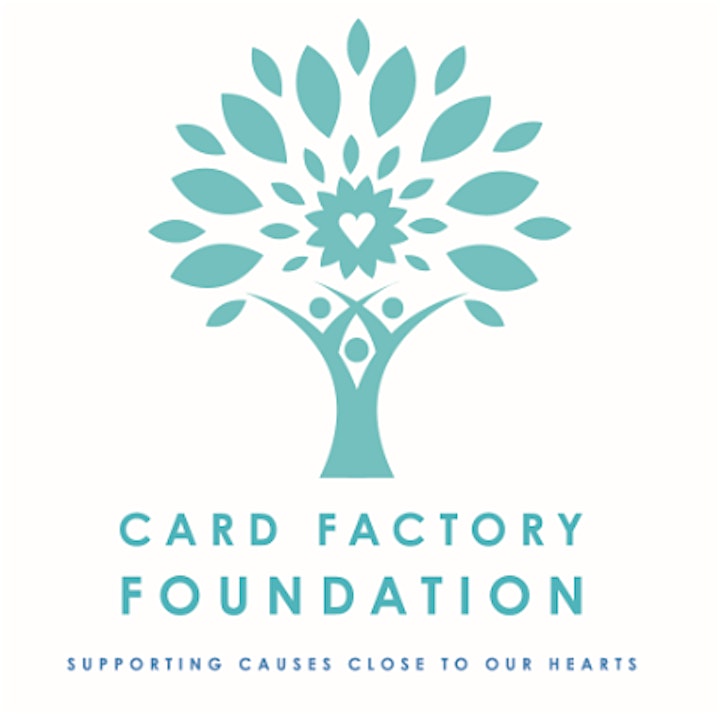 Organiser of Dragon Boat Race 2022 - Forget Me Not Children's Hospice