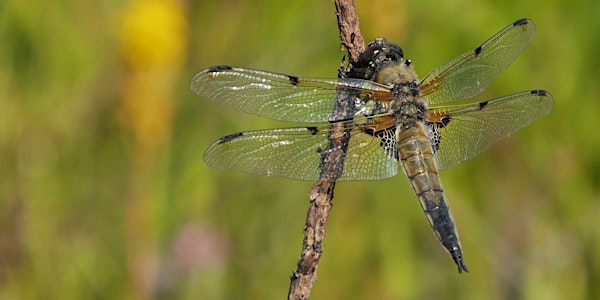 Dragonflies & Damselflies for Beginners – a guided walk with David Chandler
Location
RSPB Ouse Fen Reserve
10 Bluntisham Road
Needingworth
PE27 4TA
United Kingdom
Dragonflies and Damselflies for Beginners – a second guided walk with David Chandler at RSPB Ouse Fen Nature Reserve
About this event
David Chandler is a writer and wildlife guide. He is the author/co-author of 17 books including 'Dragonfly' and 'A Beginner's Guide to Dragonflies & Damselflies of Britain & Ireland' and a regular contributor to Bird Watching magazine.
A two hour session that will be more stopping and looking than walking! Let's hope the sun will be shining – so bring a sun hat, sun cream, water, and binoculars if you have them, and be prepared for a bit of uneven ground and maybe a bit of mud.
*Limited spaces available* - the walk will also take place on Wednesday 15th June 2022.
This event has been organised by the New Life on the Old West project. The New Life on the Old West project is delivering wildlife habitat enhancements in green spaces and the surrounding countryside in the Cambridgeshire Fens. Through a diverse series of events and a dynamic volunteering programme, we're building a stronger connection between people's green space assets and the biodiversity on their doorstep. For more information visit our website or get in touch!