Description
Dragpunk Presents: Drag Me To Hell promises to be a Halloween themed theatre spectacular set in the heart of Birmingham's LGBTQ scene!

The show will take you back to the times of Victorian darkness, bringing drag performances and theatre together, where spirits, demons, and some good ol' camp horror will bring the night alive! Quite literally! Expect the unexpected!

Featuring all of Dragpunk, along with Birmingham's Cosmic Crum and Tanja McKenzie, Manchester's Eva Serration and our very special guest performer all the way from London, Ruby Wednesday.
Tickets are just £3 online, or £5 on the door. It's going to be popular so we recommend buying one asap!

PLEASE NOTE this is more of a theatre show and so doors open at 9pm and showtime is 9:30pm sharp! There will be some limited seating that will be first come first served. The show finishes at 11pm (interval included) and then the free after-party will commence with drinking, dancing and a lot of fun!

The show is 16+ (9-11pm) and then free afterparty 18+ (11pm-late)
There will be drink promotions on the night including the popular £10 specially-themed cocktail pitchers that are worth several double servings of alcohol!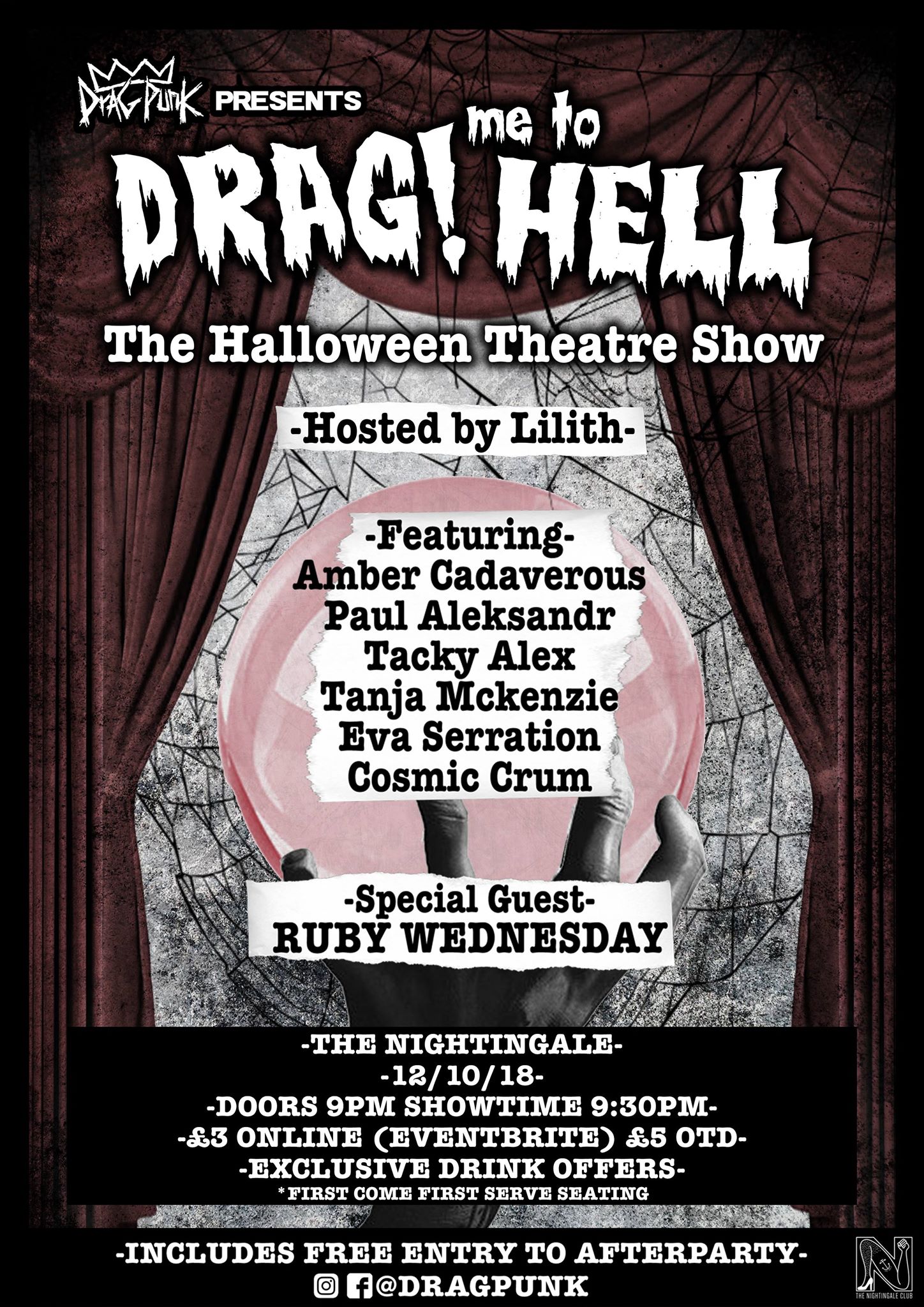 THE VENUE: The Nightingale Club is one of the UK's largest LGBTQ nightclubs that has served our local community for many years. The event will be held on the iconic middle floor, with the entrance to this specific floor being on Lower Essex Street at the side of the club.

NOTE: All Dragpunk events are safe spaces for the LGBTQ community and run not for profit. All money goes towards paying supporting artists and towards future events. Please contact us or the venue if you have any enquiries, including disability access, finding the venue or planning your visit to Birmingham. We will do everything we can to acommodate everyone!