Description
DRAGPUNK'S I'M NOT OKAY IS TEAMING UP WITH THE LEGENDARY EMO DISCO FOR THE ULTIMATE HALLOWEEN PARTY!
EMO DISCO burst onto the UK Club scene in 2016 and have been throwing parties across the UK ever since, and remains the single most popular and successfully full-dedicated emo night!
I'M NOT OKAY is a night specially dedicated to all queer, LGBTQ and alternative people where they can find a safe space to let loose and be who they want, wear what they want, and have fun free of judgment!
We shall be playing all the alternative, emo, rock and scene kid music we can! Got a request? Let us know! Tickets are just £3 online or before midnight on the door, and £5 after.
There will be drink promotions on the night including the popular £10 specially-themed cocktail pitchers that are worth several double servings of alcohol and trust us, when they kick in the party really gets going!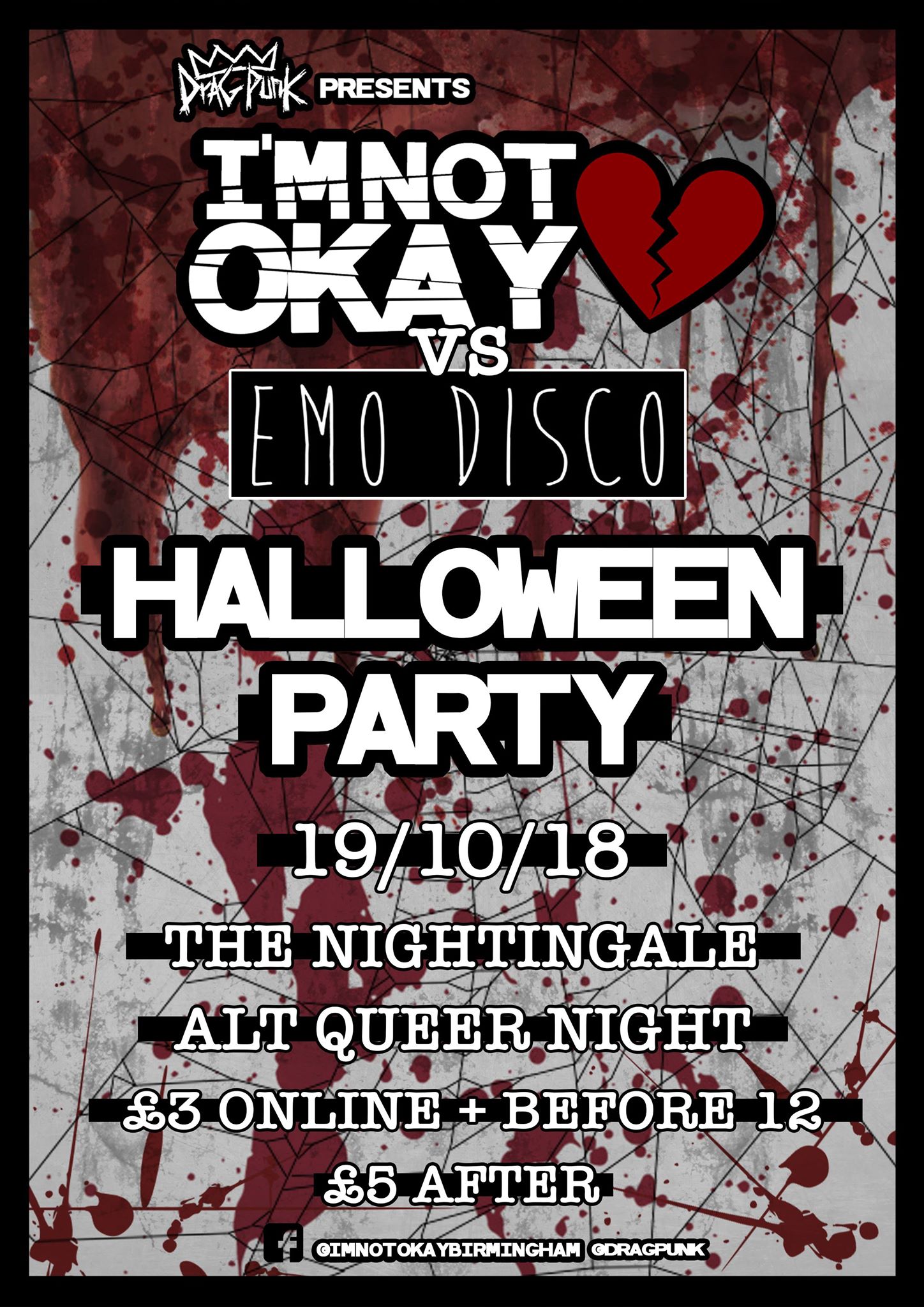 The Venue: The Nightingale Club is one of the UK's largest LGBTQ nightclubs that has served our local community for many years. The event will be held on the top floor, with the entrance to this specific floor being on Lower Essex Street at the side of the club.
Note: All Dragpunk events are safe spaces for the LGBTQ community and run not for profit. All money goes towards paying supporting artists and towards future events. Please contact us or the venue if you have any enquiries, including disability access, finding the venue or planning your visit to Birmingham. We will do everything we can to accommodate everyone!