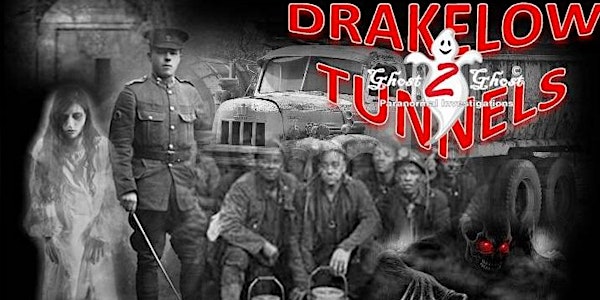 Drakelow Tunnels Ghost Hunt - Sleep Over (Optional if required) £39.00
Location
Drakelow Tunnels
Near Kinver
Kingsford
DY11 5SL
United Kingdom
During the construction of Drakelow Tunnels several terrible accidents took place that resulted in the deaths of many workers after the roof
About this event
Sleepover is Optional
During the construction of Drakelow Tunnels several terrible accidents took place that resulted in the deaths of many workers after the roof collapsed and crushed them. One woman was even struck down by a truck and later died of shock. Later, during construction to remove rocks, conveyor belts were installed but a few workers decided to use this conveyor belt for fun and took a ride on top. Unfortunately, they got mangled up in the machinery and they were killed.
Drakelow Tunnels has been investigated by Most Haunted & Paranormal Lockdown and is said to be one of the most haunted locations throughout the whole of the UK. Numerous spirits reside here who have all suffered unspeakable deaths and even a suspected murder over money. Objects are thrown, doors slam and what sounds like a stampede of men running directly towards you suddenly stop right in front of you. Apparitions are seen and whispering conversations are heard, but no one is there!
Please bring a camper bed and sleeping bag as one is not provided.
Refreshments will be provided during breaks but please bring pack lunches as we are going to be there all night.