Drama as a Bridge to Literacy: A joint ETAS-NILE Webinar

Wednesday, 4 October 2017 from 19:00 to 20:00 (CEST)
Event Details
Drama as a Bridge to Literacy:
how drama acts as the connection between
reading, writing, listening, speaking and drama.
A webinar with Susan Hillyard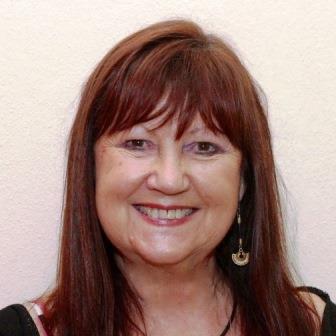 Wednesday, 4 October 2017
7pm Swiss time (6pm British time)
This presentation explores drama, a polysemic discipline, as both a literacy
itself and an effective resource for the teaching of multiple literacies. It
argues that drama can bridge the gap between basic word skills and greater
competency in sophisticated literacy skills. It shows how role adoption and
contextualization in drama adhere to a number of models of effective
language teaching and how drama also appeals to different learning styles.
A comparison between improvisation and reading shows that the former is
more effective in developing multi modal skills enabling the development of
multiple literacies leading to learning a language for life.

Susan Hillyard, B.Ed. (Hons) Warwick University (U.K.) has work experience in seventeen countries as a teacher as a teacher, director, speaker, workshop facilitator, consultant, researcher, on-line tutor. She was Prof. Language IV in Lenguas Vivas and UTN, BsAs. She is a NILE Associate Trainer, in Norwich, UK. She has co-authored a Resource Book for Teachers Global Issues for OUP and TDI-TKT On-line Course for Pearson, New York. Moderator EVO Drama on-line course for TESOL and on-line tutor on the Masters in ELT, La Sabana University, Colombia. Now coordinator: English in Action, teaching English through Drama in Special Education, Ministry of Education, City of Buenos Aires, Argentina.
susanhillyard.blogspot.com
NILE would like to add your details to our database to contact you with news, events and offers. If you would prefer not to receive these mailings, please notify us on online@nile-elt.com. This does not affect your webinar registration, and you can unsubscribe at any time.
Organiser
Norwich Institute for Language Education offers continuous professional development courses for English language teachers, trainers and other education professionals, both online and face-to-face. NILE Online has been nominated for an ELTon Award for Digital Innovation and is aligned to the Cambridge English Teaching Framework. Information about all our courses, teaching centres and services at www.nile-elt.com