Description
DRAWin festival 2018 - Day 2: Day of Workshops: Drawing, Sound, Movement
Wednesday 4 April 2018, 12-8pm. Fabrica Gallery, Brighton
Day Two of DRAWin festival will include five bookable workshops provided by international and local artists and performers. This year's theme will focus on drawing in relation to sound and movement; an investigation of the sound of drawing not as a by-product, but as an added layer to the pieces. The workshops will explore drawing as performance and strategies for forming a dialog between drawing, sound, dance, process and performance. Participants will draw live, share and discuss their outcomes and ideas. Workshops will target different groups and issues in drawing and performance and will allow the general public the opportunity to experience an art form first hand, work with and be tutored by some of the leading artists in their field. There's no experience required to join the workshops and all abilities are welcomed.
Some materials will be supplied but if there are any materials of your own you would like to bring, please do.
All workshops are suitable for all ages including children and family audiences and for those with or without drawing/dance experience.
Please note Fabrica has limited space capacity and workshops have limited numbers of tickets. Book your tickets online now, save moeny and reserve your participation in this event!
______________________________________________________
Schedule:
Workshop 1 (12:00-13:00) with Flexer & Sandiland (UK) http://flexerandsandiland.com
Digital Traces - Movement & interactive projection workshop/installation for children and adults, Age 4 and above only, and their parents.
In Digital Traces we use interactive motion detection and projection to explore movement and stillness, drawing and erasing. Using your body as a brush, make shapes, knots, lifts and squiggles appear and disappear on screen. Like a giant canvass without the mess!
Beginning with a movement warm-up of games, simple partnering and lifts the workshop will guide adults and children through different movement ideas to play with in the installation -Digital Traces. Digital Traces will be open after workshop so you can continue playing and dancing.
Directed by the Jerwood award-winning choreographer Yael Flexer and installation artist Nic Sandiland, Flexer & Sandiland create live and digital installation work (for theatres, galleries, screens and large outdoor spaces), alongside an extensive programme of commissions and tailor-made training for youth and community groups and professional development settings. Yael and Nic's work centres on the generating of a sense of intimacy in live performance and digital installation, in a way which acknowledges the physicality and presence of the viewer.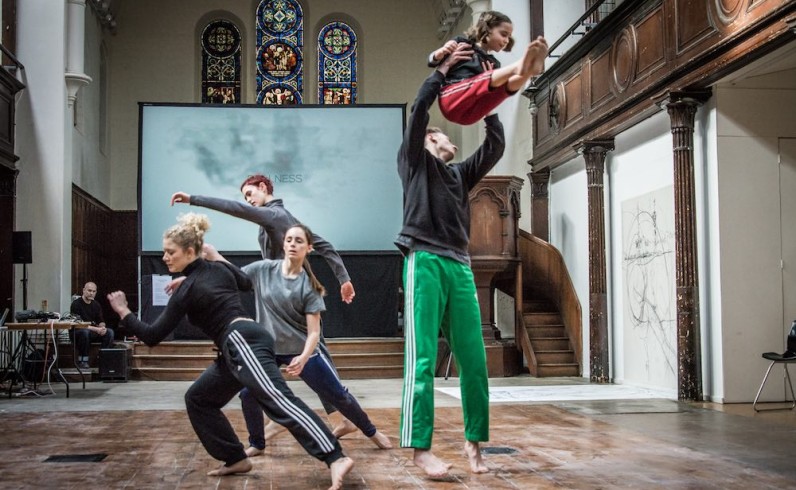 Workshop 2 (12:15-13:45) with Fu LE (France) http://www.schwww.sitew.com/#welcome.A
Body Manipulations - A workshop related to the artist's experience of contemporary dance and puppet manipulation. This workshop will consist of:
- A physical warm up based on body manipulations, in order to open our awareness; an improvisation movement session with paper in order to learn how to use objects as a partner.
- An experiment collaboration in drawing through a relation with a partner based on body manipulations and sound directions.
This workshop is open to children, dancers, actors or visual artists who are willing to develop their awareness and creativity by using effectively simple gestures and materials.
Fu LE is a French award winner filmmaker, choreographer and aerial dancers. Graduated in sculpture at the Art Crafts National School in Paris, he then trained in physical theater (Argentina) and in contemporary dance (Switzerland). Recently he pursued his research in Taiwan, questioning social issues linked with urbanization. He is now evolving on the edge between dance, sculpture and video, and connects visual arts to the intimacy of bodily sensations. Fu LE has experience teaching workshops in Taiwan, Malaysia, Ireland, Australia and France.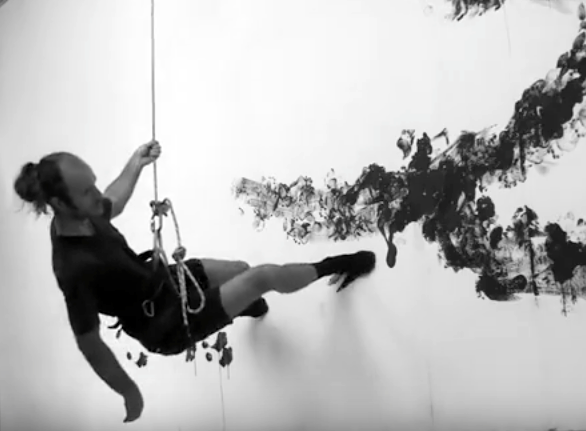 Workshop 3 (14:00-15:30) with Sidney Pink (US) http://www.sidneypink.com
Sound of Surface: Drawing & Contact Microphones – An introduction to using contact microphones in drawing performance and sound-based artistic practices. Contact microphones (piezo discs) pick up vibrations made through solid structures and surfaces. Participants will make contact microphones and learn the basics of using contact microphones and explore different drawing surfaces and marking tools for creating sound.
Sidney Pink is interest in the relationship between movement and mark making. Pink have a somatic (body) based practice creating intermedia work in drawing, dance, and sound. He is exploring phenomenological themes of body/mind practices such as meditation, waking, and breath as tools for new ways of thinking and moving. Pink create dance scores, performances, installations, and soundscapes as affective spaces for artists and audiences to engage in different modes of being.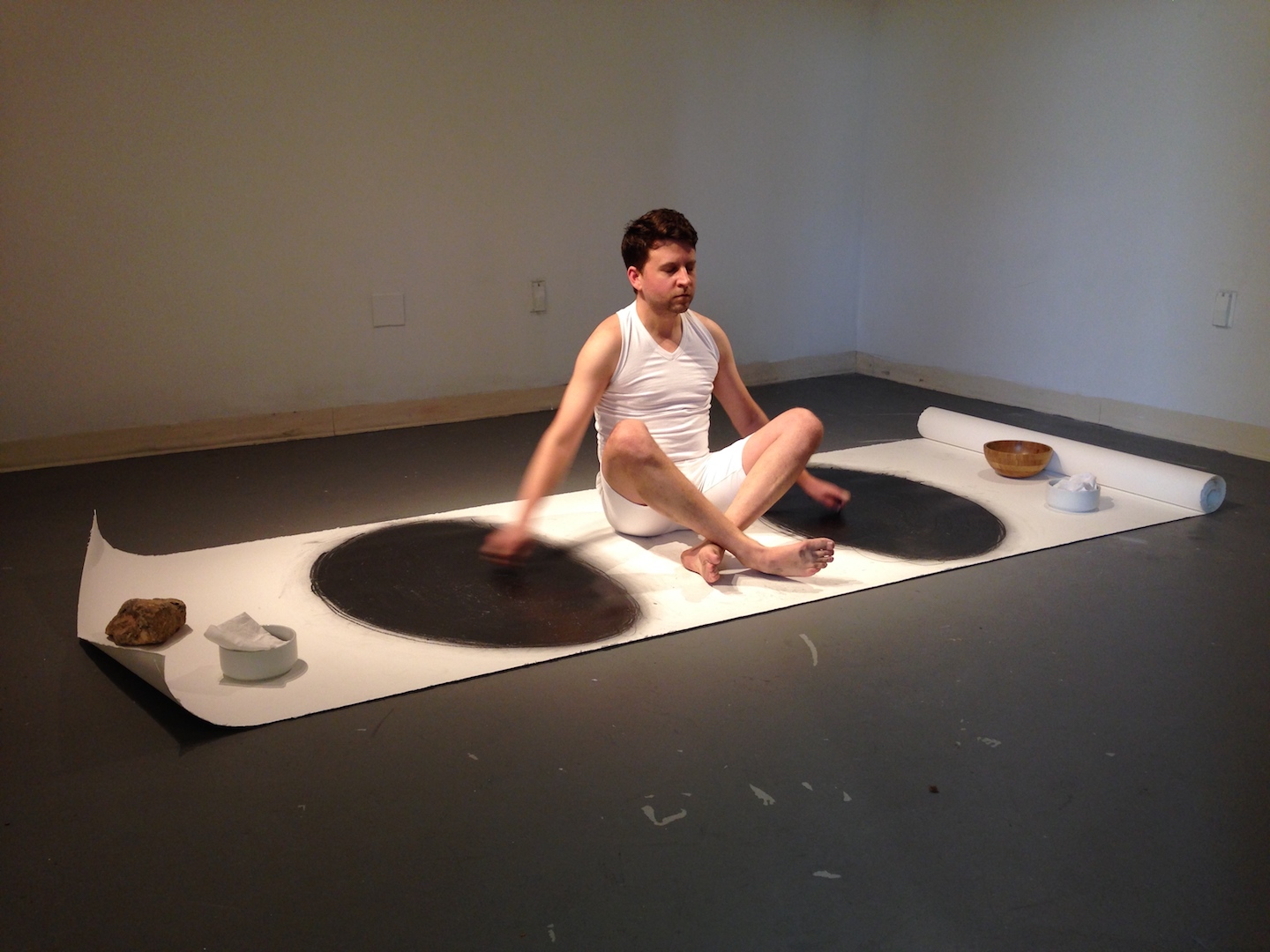 Workshop 4 (15:45-17:15) with Molly Macleod (Portugal/UK) http://mollymacleod.allyou.net/7953642
Sound Sketches - Participants will be asked to collectively experiment with mark-making and producing different sounds using various graphite drawing utensils. We will record the sounds created and then use the graphite marks to conduct the sounds, completing an electrical circuit and allowing the drawings to be used as individual sound triggers. Participants can then experiment and improvise with the sound triggers, creating a live soundscape together, exploring the sound of drawing through using their mark-making as improvisational instruments.
Molly Macleod is a multi-disciplinary artist and composer working with sound, interactive performance and installations. Focusing on using sensory manipulation to address the intimate and uncomfortable, blurring the line between audience and performer. She designs wearable audio technology for performance, encouraging instinct and intuition to guide creative choices. Working collaboratively with theatre-makers and artists, on educational arts engagement projects in museums and galleries and also on solo installations/performances across Europe.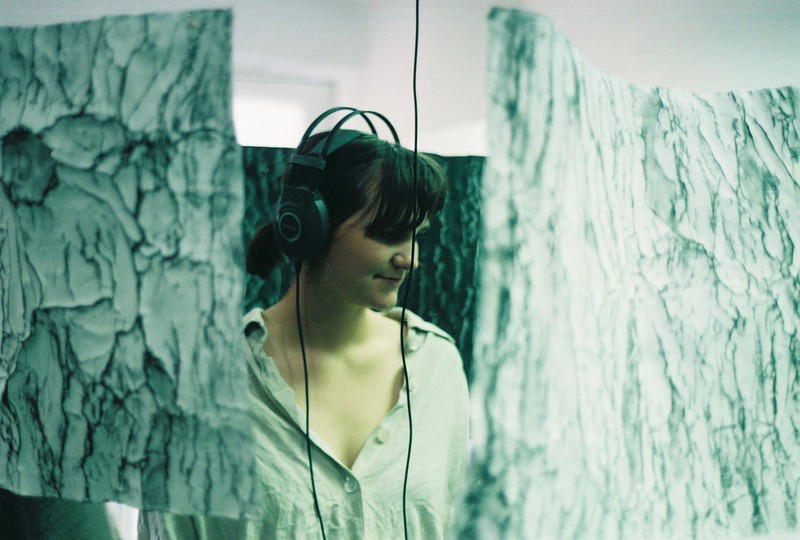 Workshop 5 (17:30-19:00) with Ram Samocha (UK/Israel) https://www.youtube.com/user/RamSamocha
Mark Some Noise – Directed by Draw to Perform founder artist Ram Samocha, this drawing performance workshop is about back to basic artistic expression while learning to draw with simple yet effective marks. The drawing marks that we will create will produce sound which we will learn to control and use in the work. The sound component will work as an added layer to the pieces. The final exploration is an action filled with high energy and amazing vibe that combining drawing, movement and sound. This drawing performance workshop is for all ages.
Ram Samocha is a multi-disciplinary performance artist who currently resides in Brighton, UK. Samocha's work combines drawing with video, installation, and live performance. Samocha often mixes modern and traditional drawing techniques while searching for new ways to combine between 2D and 3D works. Samocha is the founder of Draw to Perform, an international gathering of artists and theorists involved in drawing performance. Samocha's work has been recognized nationally and internationally and his work is part of various museums and private collections.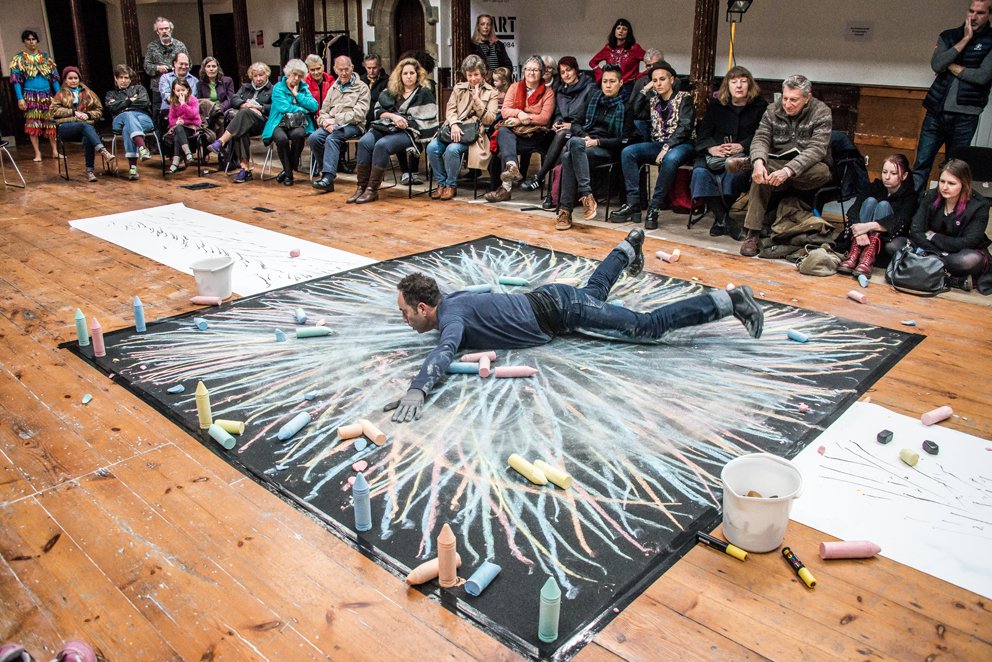 _____________________________________________________
FAQs
What is drawing performance?
Drawing performance is a stream of performance art in which artists create their artwork in front of a live audience while communicating with the viewers. Mark making in drawing performance is often a result of powerful physical gesture and body movement connecting elements of line, movement, space and time. This exciting art form often combines art, theatre and dance in a vibrant and dynamic way.
Drawing performance is gathering a larger fan base in the UK and its art is becoming more widely collected worldwide. The exciting performances appeal to art lovers, drawing fans and students as well as families (children are often encouraged to participate in the performances).
Are there ID requirements or an age limit to enter the event?
There is no age restriction.
What are my transport/parking options getting to the event?
By train: All trains to Brighton station.
By bus: All buses to Brighton city center.
Public parking available in the area.
What can/can't I bring to the event?
There is no need to bring materials for drawing. Materials for all workshops will be provided. No professional cameras please, but photos can be taken with mobile phones.
Is my registration/ticket transferrable?
Yes
Where can I contact the organiser with any questions?
websit: www.drawtoperform.com
email: drawtoperform@icloud.com
Where can I buy ticket for Day1 - Live Drawing Performances?
https://www.eventbrite.co.uk/e/drawin-festival-2018-day-1-live-performances-tickets-43807351969


Organiser of DRAWin festival 2018 - Day 2: Day of Workshops
Draw to Perform is an international community for Drawing Performance. Since 2013 Draw to Perform organizing international symposiums and festivals, work with and support emerging and established artists, hold various events, collaborations with art institutions, and run educational workshops.