Event Information
Refund policy
Contact the organizer to request a refund.
Eventbrite's fee is nonrefundable.
A four-week course on drawing and art from anatomical wax collections with Eleanor Crook.
About this event

Part of Performing Medicine's Open Programme.
Eleanor Crook, anatomical artist and educator, teaches four sessions of anatomy art inspired by famous wax anatomical collections. Four inspiring historic wax modellers, four art classes, four lectures, four techniques, four Tuesday evenings at 7:30pm.
Each session will begin with an illustrated talk about an outstanding wax anatomical collection. Then Eleanor will concentrate on one or two wax bodies, explain the anatomy they show and introduce a drawing painting or collage technique with examples. Next you will make your own anatomical artwork from images of the wax models in a virtual class, ending with group discussion of the work we made and feedback. This course for Performing Medicine is usually only available to medical students but due to the current Covid situation we are opening it to the public.
The dates of the four sessions are:
Tuesday 23rd November , 7:30pm – 9pm GMT. Wax skeletons by Clemente Susini (Florence) and other wax masters and mistresses.
Tuesday 30th November, 7:30pm – 9pm GMT. The wax cabinet of Museo di Palazzo Poggi in Bologna, including work by masters of the craft such as Ercole Lelli, Giovanni Manzolini and Anna Morandi Manzolini ("the Lady Anatomist").
Tuesday 7th December, 7:30pm – 9pm GMT. The Wax bodies of Clemente Susini at the Specola Museum in Florence and his stunning final collection in Cagliari, Sardinia.
Tuesday 14th December, 7:30pm – 9pm GMT. The Wax models of British eccentric sculptor Joseph Towne in the Gordon Museum, Guy's Hospital London.
Materials
We suggest pencils, ink, watercolour, any paint you like to use, a glue stick, paper or sketchbook to a size you prefer, scissors, collage paper from any source that intrigues you. You will be sent a file of digital images you can print out to use for collage in the later sessions including some anatomical images for scissors dissection (the best we can offer under the circumstances!) and collage.
Eleanor Crook
Eleanor Crook is a sculptor in wax, bronze, and lifelike media who makes work about anatomy and mortality. Whilst studying sculpture at Central St Martins and the Royal Academy Schools she learned anatomy from medical museums and sculpting from Victorian textbooks. Later she trained as a medical sculptor alongside medical students at Guy's Hospital. She is artist in residence at the Gordon Museum, tutor at Ruskin, Camberwell, Performing Medicine and Morbid Anatomy, and works internationally with medical museums including Science Museum London, Vrolik Museum Amsterdam, GUM Ghent and the Pathology Museum of Florence University. She has a special interest in learning the expressive techniques of former times whilst employing contemporary technology such as animatronics, special effects and forensic facial reconstruction to bring her creatures to a kind of life.
Performing Medicine
Performing Medicine was founded by Clod Ensemble Artistic Director Suzy Willson. We have been delivering this award-winning learning programme to medical students at Barts and the London School of Medicine and Dentistry, as well as NHS Trusts across the UK for over 15 years. performingmedicine.com
Our Open Programme
We are now opening some of our unique programmes to the general public, offering a wide range of workshops and courses that will focus on a range of subjects including anatomical drawing, photography with a medical gaze, embodying confidence, non-verbal communication and self-care. Perhaps you are looking to develop your personal practice, or looking to focus on personal development. Whether you are a student, healthcare professional, artist, leader of a team, or simply have an interest in our work, these courses will be interesting and relevant to people from all backgrounds and specialisms.
First image – credit Eleanor Crook
Below image – credit Eleanor Crook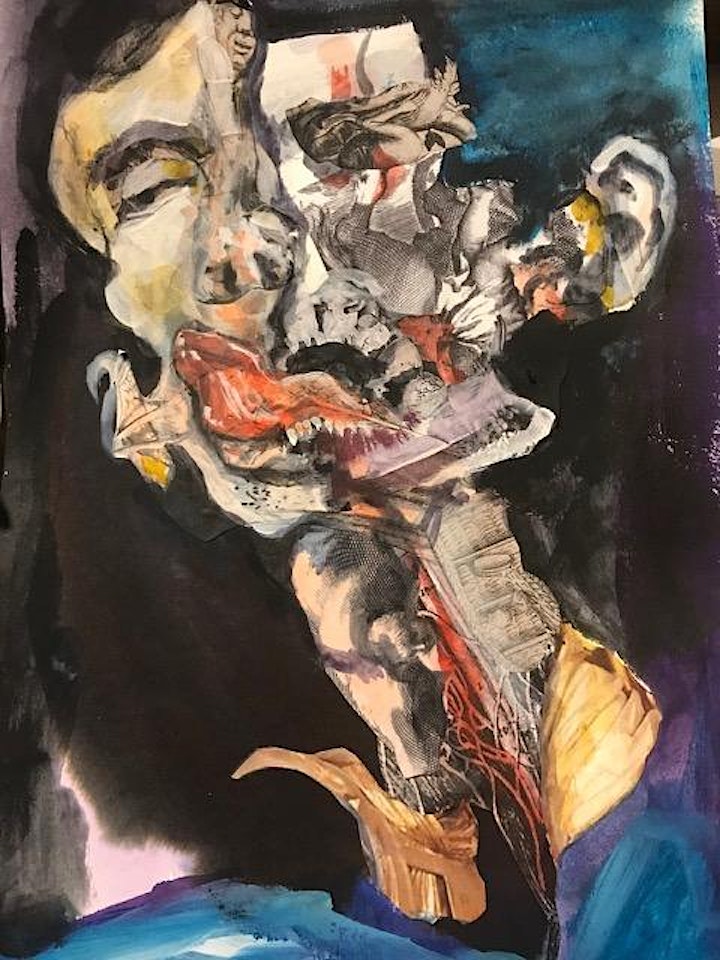 Date and time
Location
Refund policy
Contact the organizer to request a refund.
Eventbrite's fee is nonrefundable.