Drawing inspiring women with words: letter stamps portrait workshop, part o...
Description
Creative session drawing inspiring women with words.
Be inspired by other women (famous or close to you), make up a word or two that reflect the characteristic you love of them and make her portrait or draw her whole figure only using the letter stamps.
Let your creativity run free, using colour inks and cut out letter from magazines and books.
All tools, materials and tutorial provided. No previous artistic skills required.
FREE but booking essential.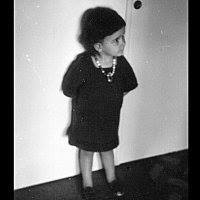 My name is Eve Bourrat, I am Sketch Club organiser and a freelance Illustrator - Designer living in Falmouth. I enjoy meeting people with various creative backgrounds.
I have graduated with a BA Hons Illustration at University College of Falmouth. Since then I have been working for different businesses in Cornwall, New York, London etc... I enjoy working with mixed media and creating quirky colourful characters.
To discover some of my work visit my website:
www.createveillustration.com and https://www.sketchclubfalmouth.com/
The workshop is part of a whole weekend of free events, talks, workshops and performances to celebrate and nurture women and girls in Cornwall. Find out more about the WOW -Women of the World- Festival at http://wow.falculture.org