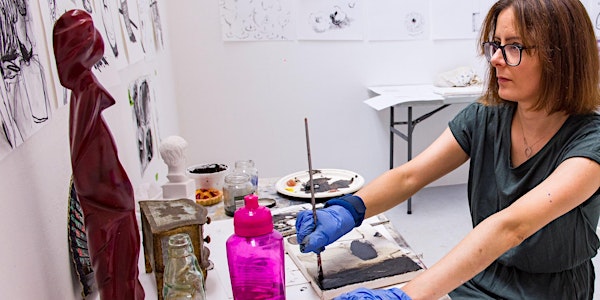 Drawing & Painting: Figuration to Abstraction 5-day course -18-22 July 2022
Location
City & Guilds of London Art School
City & Guilds of London Art School
124 Kennington Park Road
London
SE11 4DJ
United Kingdom
Refund policy
Contact the organiser to request a refund.
Eventbrite's fee is nonrefundable.
Take a creative journey to discover or extend your art practice on this 5-day short course for adults in London.
About this event
Dates: 18-22 July 2022
Fee: £475
Level: Beginners / Some experience (18+ years)
A chance to study on a course devised by critically-acclaimed artist Kate Dunn, this immersive 5-day programme will equip you with the skills to develop a figurative and abstract creative practice or take existing art skills to the next level. Focusing on a blend of classical and current approaches, you will work through an exploration of the challenges, observations and opportunities at the heart of creativity. And because we believe in small class sizes, you'll receive all the support and guidance you need to see positive results, whether you have no previous art experience or have been practising as an artist or designer for some time.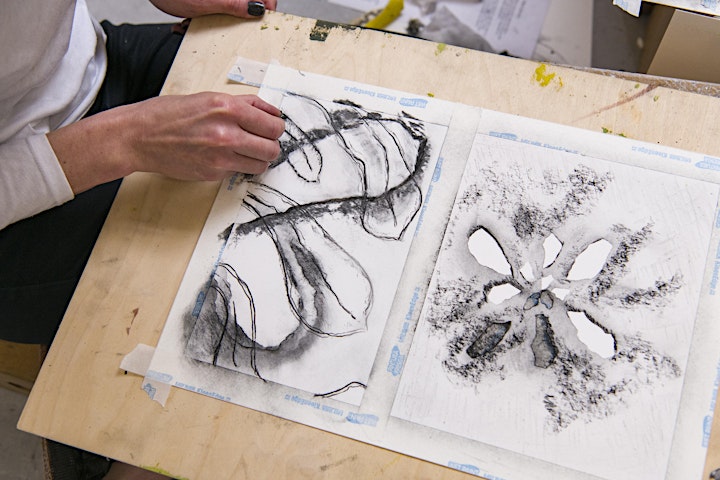 COURSE DESCRIPTION
During this week of enquiry into material and process, you will learn both classical and contemporary approaches to drawing. From observational skills related to Kate's classical training in Florence, to material and drawing processes and techniques that challenge and test aspects of space, composition and material expression.
We will start by making a copy of an historical artwork using nitram charcoal. You'll learn the techniques of sight-size and mass drawing. Sight-size is a technique popular with 19th century artists and involves drawing a subject at the exact scale you see it. Mass drawing involves focus on the proportion of light and dark shapes, as opposed to a focus on line.
This will lead onto using willow and compressed charcoal to try out a series of drawing techniques to respond to the representational and imagined world, using a variety of materials such as cotton wool, sandpaper, nails and tape.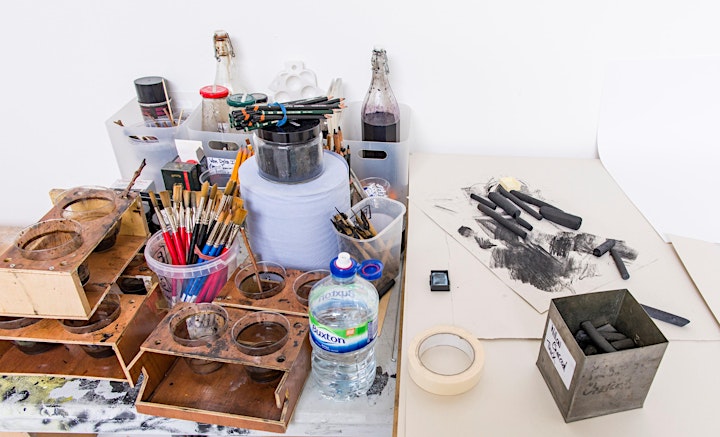 Next, we'll consider the use of colour in our work – do you choose colour or does it choose you? We'll question how we relate to the world around us and how much of this is conditioned by art history, fashion, gender and advertising. After a demonstration about colour mixing and an introduction to the colour wheel, we'll discuss selected examples of artworks and make a series of painting sketches in response.
Our final exploration will question whether we should observe or break the rules of composition in our artwork. When working abstractly how do we concern ourselves with the placement of forms, shapes, marks and colours? Do the rules of nature still apply? We will study a selection of paintings and make one or more works in response.
On the last day of our creative journey, you'll have the opportunity to make a self-directed drawing or painting and we'll end the day with an informal group crit on the artworks we've made. You'll leave the course with a selection of your own studies and artworks reflecting the techniques, process and materials we've examined, and with an arsenal of new artist's skills to continue practising at home.
What's included: all teaching, and a range of materials.
What isn't included: we ask that you bring some art materials with you including a few empty jars – we'll send you more details nearer the time. You'll also need to bring your meals and wear clothes you don't mind getting messy.
Please note: in accordance with Eventbrite's Terms of Service, Eventbrite's fees are non-refundable. Any refunds made for Summer School bookings will have Eventbrite's fees deducted, unless we cancel the course or for issues related to Covid-19. For more information, please see our terms and conditions.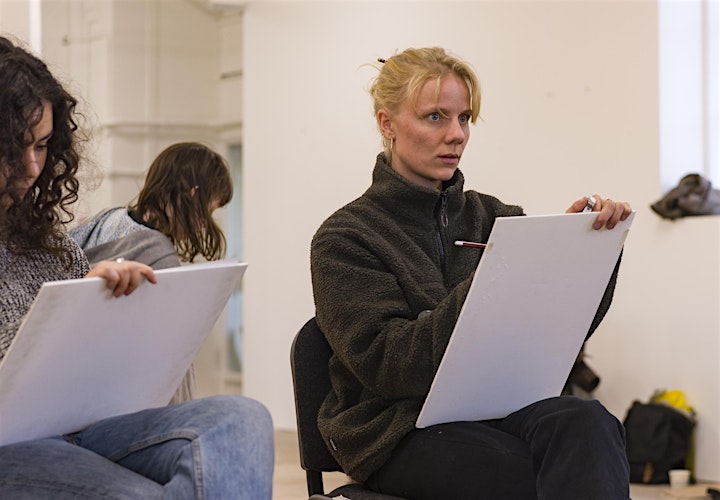 If you'd like to keep up to date with news about our Summer School courses, please add your details to our Summer School mailing list. If you have any queries, please email us at summerschool@cityandguildsartschool.ac.uk
Any queries? Take a look at our FAQs page and for further help, please contact us at summerschool@cityandguildsartschool.ac.uk
The Art School thanks The Grocers' Charity for their generous support of this initiative.
SUMMER SCHOOL AT CITY & GUILDS OF LONDON ART SCHOOL
City & Guilds of London Art School is a small, not-for-profit higher education provider in central London.
We specialise in teaching contemporary fine art, design, conservation and historic craft skills at Foundation, undergraduate and postgraduate levels, focusing on both traditional and contemporary skills, processes and theories.
Our summer short courses are a unique opportunity to step inside our renowned Art School, and explore and develop your skills and interests with our expert tutors.
Discover new talents, foster existing skills and develop your creative interests in a fun and supportive setting.
Class sizes are small, and our tutors make sure our intensive courses for adults (18 years +) are enjoyable and fun, as well as inspiring and informative. And as a student on one of our introductory courses, you'll receive the same warm welcome that we extend to all our friends and students.
Current or former students (Foundation, BA or MA) of the Art School are eligible for 10% discount on all our summer courses.
For the safety of all participants and staff, Covid-19 safety measures will be followed on our Summer School courses.
SUMMER SCHOOL PROGRAMME 2022
Behind the Scenes with the Conservators –5-7 July*
Etching Fundamentals – 4-8 July 2022
Lettering in Stone – 4-8 July 2022
Introduction to Ornamental Woodcarving – 4-8 July 2022 OR 11-15 July 2022
Gilding and Verre Églomisé – 4-8 July 2022 OR 11-15 July 2022
Observational Drawing: Focus on the Figure – 11-15 July 2022
Stone Carving for Beginners – 11-15 July 2022 OR 18-22 July 2022
Bas Relief Modelling in Clay – 18-22 July 2022
*3-day course
Find out about our BA Fine Art and MA Fine Art.