Join LDG for this class on the Japanese tradition of Shunga! One of the most beautiful, controversial and explicit, art forms in history
About this event
PLEASE READ THE FAQ'S AT THE BOTTOM OF THE PAGE TO ANSWER ALL QUESTIONS ABOUT BOOKINGS AND RECORDING <3
Join London Drawing Group for what promises to be one of our most unique workshops ever!
The Japanese tradition of Shunga is one of the most beautiful, controversial and ... explicit, art forms in history, and has a fascinating and convoluted history!
Through this combined practical workshop and mini lecture, you will learn the history of how and where Shunga originated, the reasons behind its stylistic evolution, and the many attempts by the Shogun to quash it due to its explicit content.
We will explore the uniqueness of these stunning sex-positive, intimate, and often frankly ridiculous images, whilst also taking our creative cues from some of the great masters of the Ukiyo-e like Hokusai and Kitagawa.
The class will comprise lecture elements interspersed with unique drawing exercises that will draw from both Shunga itself, and from the parallel tradition of Victorian pornographic photography, comparing the differences between the two traditions and drawing from both.
This class will celebrate the sheer joy and openness of these works, examine their unique histories, explore their composition and craftsmanship, and help you to create your own beautiful explicit drawings!
YOU WILL NEED:
Pencils or fineliner Pens and some coloured materials, either pencil, pen or watercolour <3
Paper
Please read the following FAQ's as you may find the answer you are looking for already listed below. If these do not answer your question, then please email us with the subject heading "UNRESOLVED ENQUIRY" and we will be in touch as soon as possible.
Thank you for your patience!
Love, LDG
What other LDG classes do you have coming up?
You can book and find all events info here: https://www.eventbrite.co.uk/o/london-drawing-group-11407647443
Is there a Recording?
Yes, all classes have a recording sent an hour after the live session. The recording will be available for three days. You will be able to watch the recording ONCE within the 3 day period.
What time does the class start where I am?
All our classes take place UK TIME
You can use this site to convert UK time to where you are: https://www.timeanddate.com/worldclock/converter.html
How do I attend your classes?
You need to book your place via our Eventbrite page: https://www.eventbrite.co.uk/o/london-drawing-group-11407647443
Our classes take place online via Zoom. You will need to download and register with zoom
We will then send you a link to join the live class and/or recording depending on your ticket selection.
We send you the link to the class or more info about your recording a day before and again on the day of the event.
If you cannot find them, please check your junk folders for Eventbrite emails from us.
I haven't received the link to the live zoom class, what should I do?
Please wait a day before your class to receive your link.
Check your junk/spam folder for an Eventbrite email from us.
If you still can't find it email us at londondrawinggroup@gmail.com clearly stating the class title in the subject heading.
What materials do I need?
The materials you will need are stated in the class description.
All refund requests can only be processed via Eventbrite before the event start time. Please login to your Eventbrite where you will be required to state a reason for your refund.
Thank you for your interest and support!
Best wishes,
LDG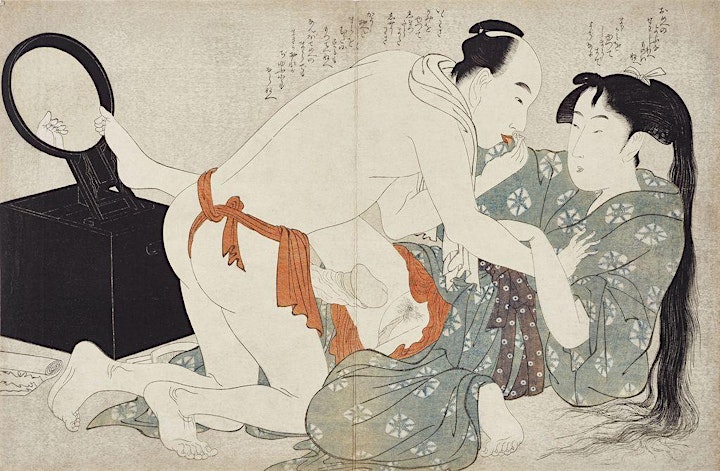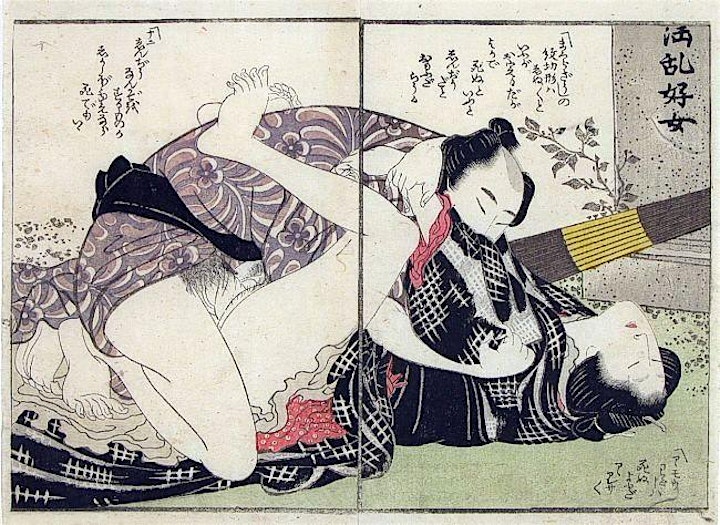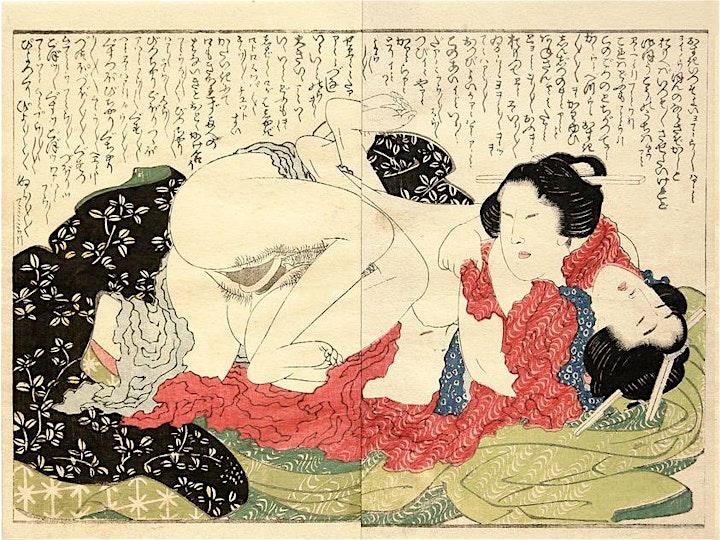 Organiser of DRAWING SHUNGA: THE ART OF PLEASURE
The London Drawing Group is a collective of three contemporary artists currently practising in London. Although our practices are individually varied and diverse, we are brought together by our shared love of and passion for drawing, and our experiences of being taught by a huge range of practising artists at the Royal Drawing School Central.
Our aim as a collective is simply to get more people drawing, making, connecting and engaging with art. We genuinely believe that art is for everyone, and that sometimes the only thing keeping people from engaging in the playful, unknown and unpredictable process of art-making, is that it can seem intimidating. Through working to break down contextual barriers through innovative methods of teaching and creating, we hope to make drawing approachable to everyone.