Drawing & Stitching at Princess of Wales's Royal Regiment & Queen's Regimen...
Description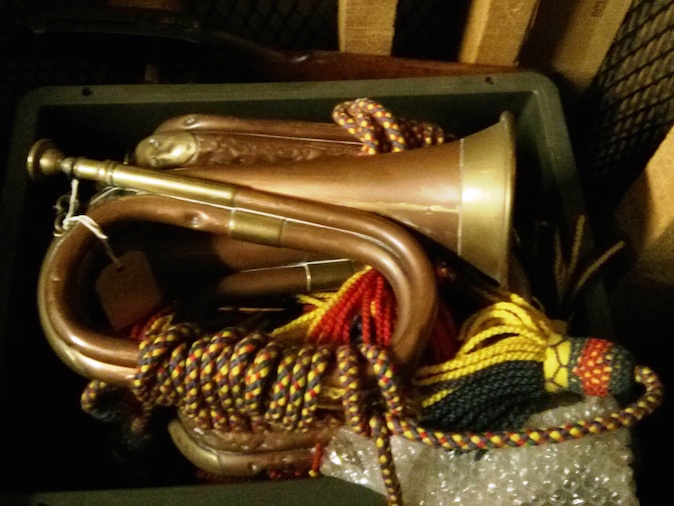 Come draw from the Princess of Wales's Royal Regiment & Queen's Regiment Museum collection of stunning WWI artefacts with artist Marcia Teusink in the morning, and then stitch your discoveries into fabric bunting in the afternoon with textile artist Rosie James. This full-day workshop is part of the Dover Museums and Arts Group (DMAG) Code name Joined Up project, which explores spaces and artefacts from WW1 in collections and sites in and around Dover District through art.
We will delve into the atmosphere of WWI by handling, drawing and stitching directly from amazing WWI artefacts in the Regiment Museum collection. By getting to know these objects with pencil and paper first, you will become acquainted with the forms, textures and materials of all kinds of objects used during WWI.
After a break for lunch, we will be using a variety of hand stitching and machine stitching techniques to create an unusual set of bunting commemorating WW1. Fabrics, threads and machines will be available but you are welcome to bring your own sewing machine if you have one.
The drawing session will run from 10am to 12:30pm and the stitching will run from 1:30 to 4:00pm which gives you the option to do both courses or just one.
The castle is closed to visitors that day. They enter through Canons Gate then security will direct you to the disabled car park. Free Entry. The museum is up the slope into the Keep Yard, turn right. The museum is about 80 yards round to the right.
If you are staying for the whole day please sign up for 2 tickets, one for the morning drawing session and one for the afternoon session.