Dream, Believe, Achieve! Motivational Workshop (Hypnotherapy, Creative, con...
Description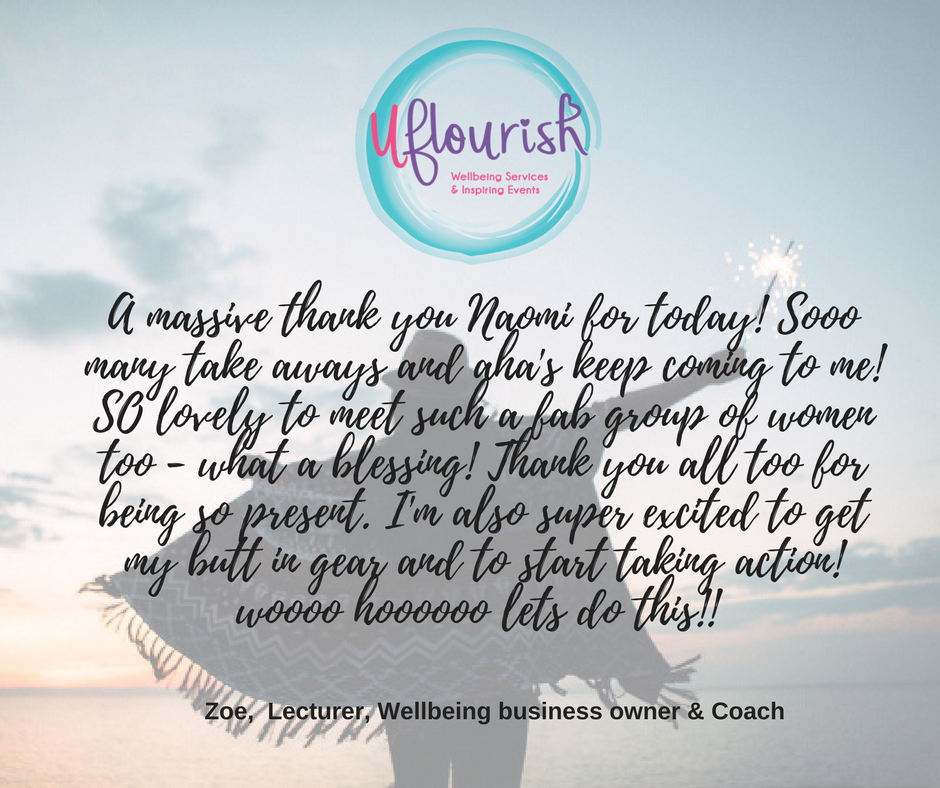 Discover a practical neuro-science based tool box to help you find your flow, set intentions, create a vision board, let go of your worries and build your confidence to follow your dreams.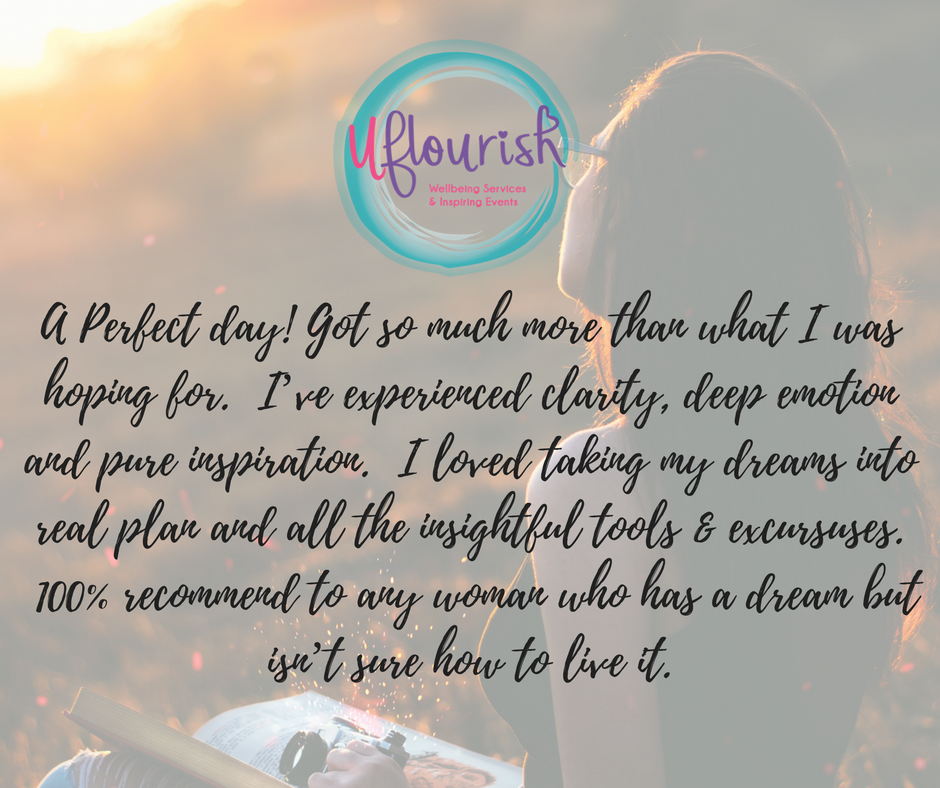 Join Naomi Newland - Solution Focused Hypnotherapist & Psychotherapist - to enjoy and flourish during a packed full one day workshop on getting clear on your idea.
She will set you up you to find a clear path into a new life and support you with a tool box of practical tips, techniques and the start of the design for stepping into life your own terms.
A beautiful day with like-minded women, ready to put the past and their excuses behind them and focus on the future and becoming the best version of themselves.
You leave ready to turbo charge your good intentions and help you live a more extraordinary life.
• Working out what you want! And why you want it! GAIN CLARITY & MOTIVATION
• Sharing intentions and why it's so important SETTING GOALS
• Vision board making KICK START YOUR CREATIVE THINKING AND ACTIVATE THE LAW OF ATTRACTION
• Create your own confidence boosting tools to keep you track BOOST YOUR MINDSET - get positive - stay positive
• Hypnotherapy exercises to start the mind-set shifts that you need to grow BUILD YOUR CONFIDENCE
Throw away the fear, the indecision, the doubts - find your vision and the flow will follow.
There will be lots of chance to share and discuss your ideas and discoveries. The day will be super practical and full of tips for achieving the successes that you deserve and I'll be using science based pychology to explain how all these aspects make a massive difference to becoming brighter, more authentic and living the life that you dream of.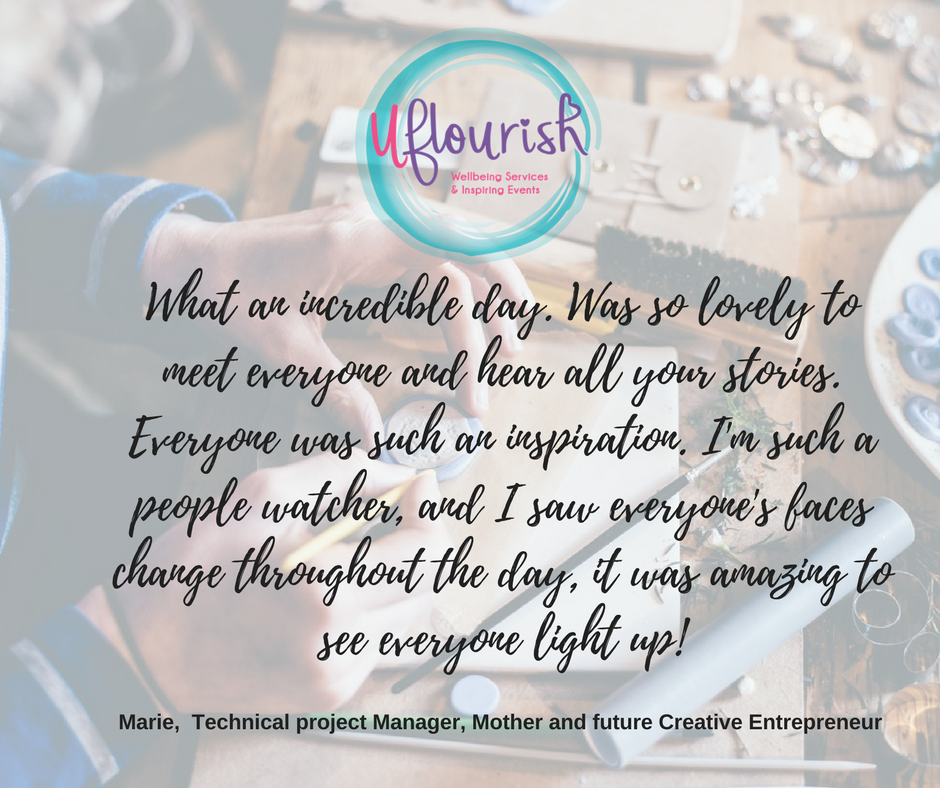 The day will be accompanied by delicious nutritious food and refreshments in a cosy local (to Worthing location) and you'll leave with a physical & positive mind set tools to encourage you to keep up the good intentions!
Doesn't matter what your dream is…. To start a business, change jobs, retrain, change your lifestyle, move to Timbuctoo……. whatever – if you could do with some tools, guidance, confidence and motivation to get you started then give me a call or email me to discuss more.
What you will leave with;-
Personalised affirmation cards
The start of creative vision board
A clear understanding of your motivation
A workbook & course notes that you can refer to over and over again
A new inspirational journal ready for your more positive mind-set practise
Access to a Private Facebook group where you can communicate and seek support from your new accountabilities – with 30 DAYS OF ADDITIONAL COACHING
A sense of excitement and hope about a shiny new future
Naomi 07717 842448 – naomi@uflourish.co.uk
Prices
• Super Early bird – Book before Sunday 4th March - £79
• Special price – £99
• VIP option with 2 x 90min 1:2:1 personalised Hypnotherapy sessions - Plus £100 - email naomi@uflourish.co.uk to arrange this add on.
This workshop is all about your DREAM!! Designed to inginte, motivate and focus you and can be taken as a stand alone workshop or you can also book the full course of three workshops - BELIEVE & ACHIEVE that will take you through building your confidence in a much deeper fashion and making solid inspired actions.
Book all three workshops for £250 - which is the cheapest way to access this programme. Contact Naomi to discuss this opportunity.
Gift boxed GIFT VOUCHERS available for full course price or in requested denominations of £10.