Description
Dreamforce 2016
Salesforce.com's annual mega conference in San Francisco is a true guide to the future of Cloud, and Dreamforce 2016 was no different. At this Salesforce community event, you will hear from a range of speakers who will be sharing the highlights from the event.
We'll also be serving drinks and canapes in a fantastic and unique Bristol venue, The Forge*
Speaker line up
Donna Knight, CRM Systems Manager, Jisc
Dreamforce for beginners
Education digital services provider Jisc is in the process of rolling out Salesforce.com across the organisation. Donna has been leading the CRM implementation team and headed out to Dreamforce for the first time this October. From the perspective of a Salesforce customer and an Admin, Donna will talk about the way in which these key platform events can be a valuable learning opportunity.
Alex Tennant, Salesforce Developer, Desynit
How smart is Einstein?
No Dreamforce would be complete without The Big Announcement, and this year was no different: Einstein is hailed by Salesforce as 'the world's first comprehensive artificial intelligence platform for CRM'. Alex Tennant looks at the facts behind the hyperbole and sheds some light on whether or not this is really going to change our lives.
Chris Lewis, Salesforce Developer and Consultant, CloudClew
Lightning First
It's been over a year since Salesforce announced its major facelift in the form of Lightning. While it may be last year's conference news, Christopher Lewis is going to talk to us about how this upgraded UI has matured over the last 12 months and is about to reach a tipping point in terms of adoption. It's the future (it really is).
Shaun Holmes, Sales Operations Manager, Desynit
Salesforce for the salesperson
The rumour is that Salesforce are considering renaming themselves to reflect the fact that their offering is a lot more than a tool for the sales team. However, Sales cloud remains the number one place that organisations start their journey on the platform. Desynit's own sales professional, Shaun, will share his experience of Dreamforce and why it is important for sales people to attend.
Looking forward to seeing you there. All professionals involved in, or interested in finding out more about the Salesforce platform are welcome, although places are limited at this free event - please do book your ticket today.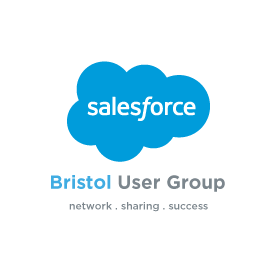 This is a Salesforce User Group event for Bristol & the South West, and sponsored by Salesforce.com
---
*The Forge is a little tricky to find. Look for the passage between the Bike Workshop and Blaze on Colston's Street, and it's just through there. There will be an A-frame board up outside, pointing you in the right direction. There is no parking right outside the venue - the nearest carpark is Trenchard Street.