Multiple Dates
Dreaming of Wimbledon? Sharpen up your tennis skills on grass courts
Description
If you love playing tennis and want to try playing on grass – or have already experienced the fun of doing so - this is a rare opportunity. Go for it!
Grass is something every keen player simply must experience. Whether you're drawn by its relaxed charm, or the fast pace of Wimbledon, grass is considered the most luxurious playing surface in the world.
Thameside Tennis in Chiswick, West London (the new operating name of the Civil Service Lawn Tennis Club) opens to non-members, to host these skills sessions on its lush grass courts. Well, if they're not green and lush, then blame the blistering hot British Summer!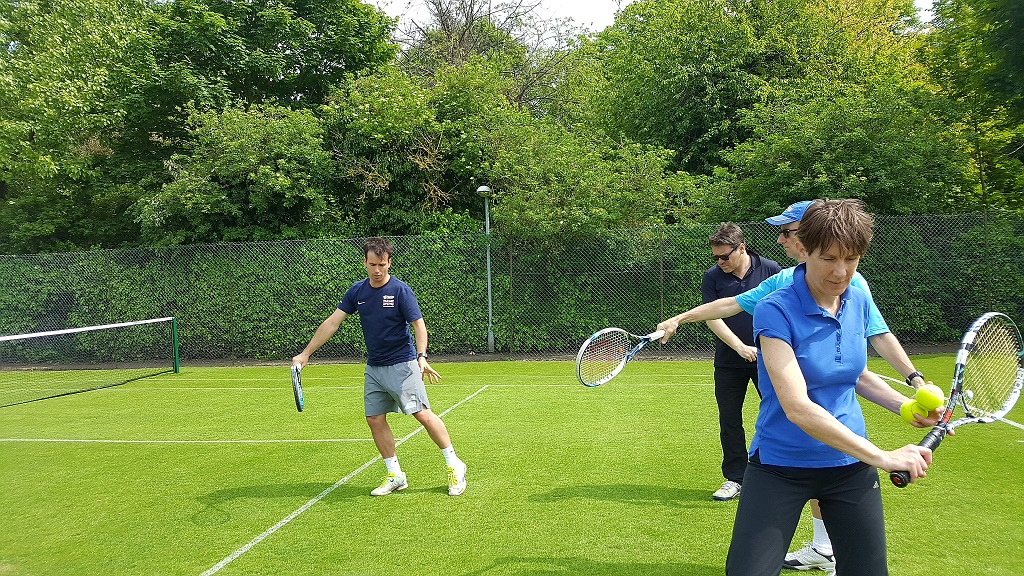 Come by yourself or with a friend on a leisurely Friday evening. Book one or more sessions. Each session runs for two hours and costs £30. Three to 12 players per session will enjoy attentive group tuition.
Your coach will be club pro Daniel Tomás Serrano of Smash Tennis Academy. Daniel is always a friendly face around the club. He is a Level 4 Senior Club Coach and Referee R5 in UK. He was a ranked player in Spain, and as a junior he played against top pro's including David Ferrer and Nicolas Almagro.
If any questions, please email with your phone number to Daniel at info@smashtennisacademy.co.uk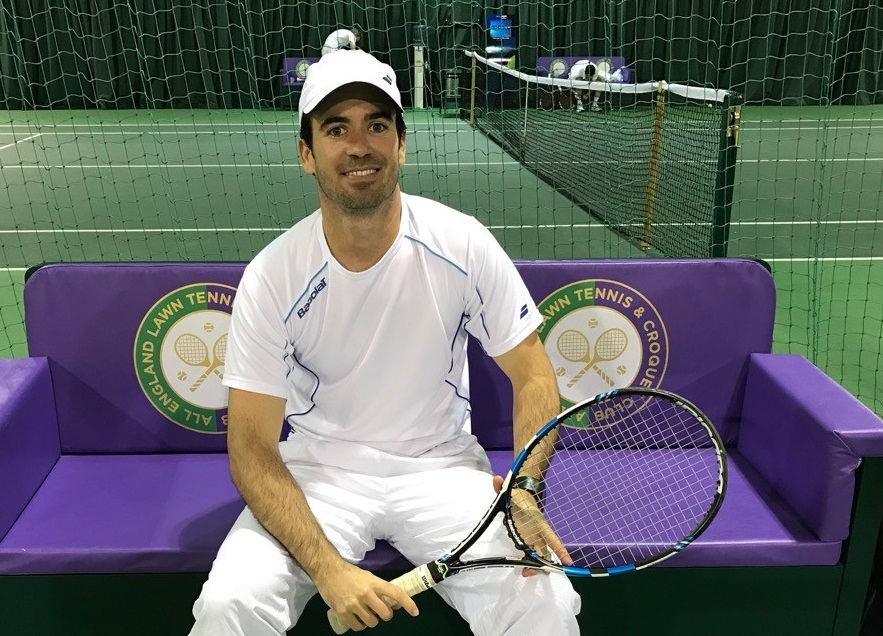 Friday 23 June 6.30pm to 8.30pm – Intermediate level.
Friday 30 June 6.30pm to 8.30pm – Advanced level.
Friday 14 July 6.30pm to 8.30pm – Intermediate
Friday 21 July 6.30pm to 8.30pm – Intermediate & Advanced
Intermediate = you probably play once or twice a week.
Advanced = you probably play two, three or more times a week.
Thanks for the review GSTENNISFAN on Londontennis.co.uk forum: "I attended this session on Friday 30th June. It was really good! The grass courts are lovely and well maintained and the coach is excellent. Well worth the money and I highly recommend going."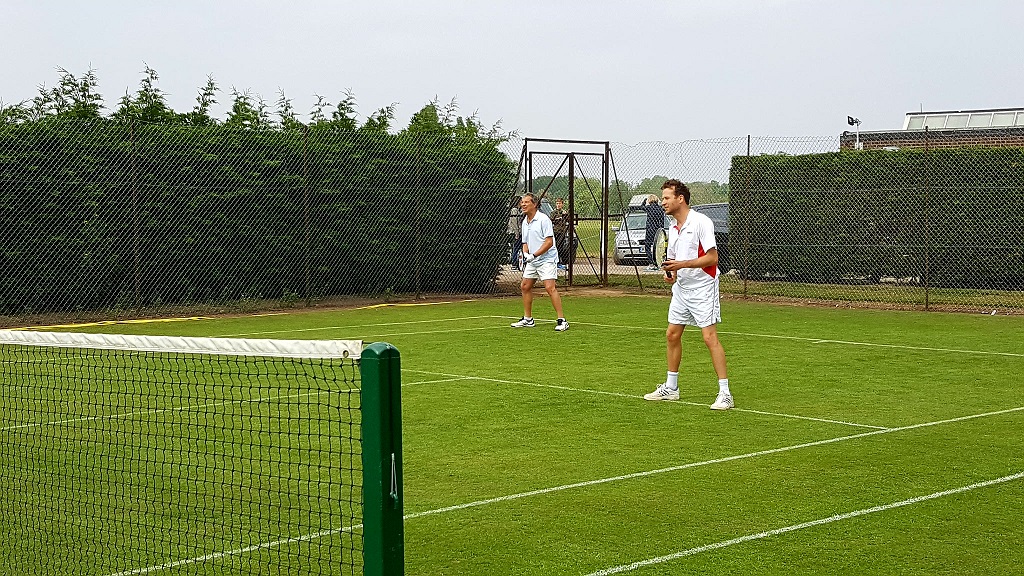 Location
Thameside Tennis at Kings House Sports Ground, Riverside Drive, Chiswick, London W4 2SH.
The club comprises 3 top grade real grass tennis courts, plus 4 new acrylic and 2 new artificial grass courts with floodlights.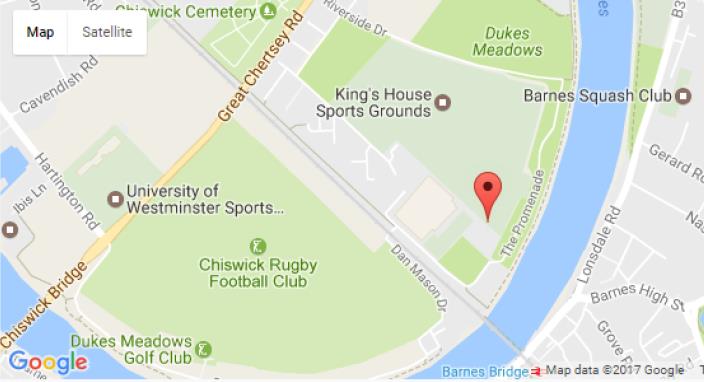 * Tips from the pro about playing on grass.
* Watch the ball bounce. Lower, faster, sometimes catching you by surprise.
* Which shots work best, and where are the hidden sweet spots on a grass court.
* Get going with the 'dynamic doubles' approach.
* Why we love chalk lines.
* Two hours of on-court tuition, including hitting at pace and playing a set.
What players say about Daniel
"I really enjoy Dani's motivating style. He gets you going, and you won't want to stop. Then watch him play, and you can see why he's a pro!" Su.
Info
Please wear tennis kit and non-spiked sports shoes. No need for whites, no need to bring balls.
Bring your own racket and refreshments. (The club house bar may be open).
Suitable for adults - intermediate and advanced levels.
There are changing rooms. Allow lots of time to get on-court promptly.
In the unlikely event of a date change at the discretion of the coach, you will be offered options with good notice.
If rain cancels or stops your booked session, you will be offered a place at another session if available. Or you may come for a future Saturday, Sunday afternoon or Wednesday evening during the club mix-in sessions, before the lawn tennis season ends in September.
The club is 8 minutes walk from Barnes Bridge train station (from Waterloo). If driving from central London, turn left off the A316/Great Chertsey Road, into Riverside Drive (1km after the Fuller's Brewery roundabout). Then fork right into the spacious Kings House Sports Ground. Park free, and meet at the club building.
Organised by Thameside Tennis and Smash Tennis Academy. They can also give you more info about the club and membership, including joining the club for the rest of the lawn tennis season until end of September. www.csltc.co.uk.
Participants of these sessions can gain a generous one-off £40 credit towards annual club membership, if you opt to join on the day. (Can't combine with any other joining promotion).