Beth believes dreaming, whether awake or asleep, comes from a place deep inside us, sparking a desire to achieve something special in life.
About this event
No one is too old, too young, or too anything to dream. Yet dreams will remain just that, a dream, unless we take action. Beth, as a lifelong dreamer, will share her lived experiences and resources on how she has made her own dreams a reality, including becoming a Paralympian. Bring a dream of your own and be guided during the session to make your own dreams into actionable goals.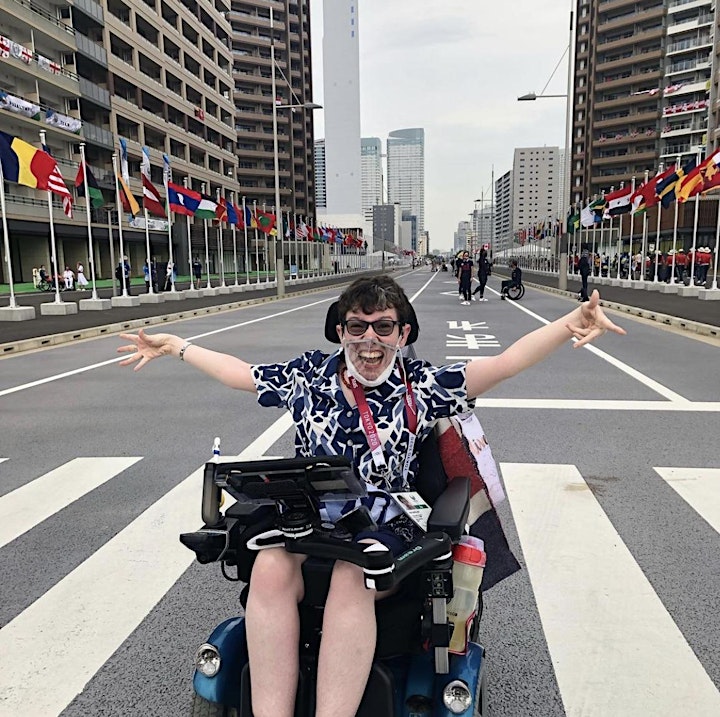 Beth says "Dreams do come true. But we have to work at them, the photo is me in Tokyo at the 2020 Paralympics, achieving one of my long-held dreams. This was not just handed to me on a plate. Just like many other parts of our lives, dreams need to be planned, action taken, progress needs to be reviewed, and then the current situation assessed before moving on with new actions. It is a cyclical process, just like the one you might use for any other business or life goal. A process that runs on until your goal is fulfilled."
Beth has been dreaming since she was a young child. At the age of 6 she decided she wanted to be a Paralympian. In 2008 she attended her first dreams workshop aged 14 and has never stopped since making her dreams come true. Over the years Beth has evolved the process she was first taught to make it her own.
Drawing on examples from making her own dreams a reality Beth will guide participants in her approach to making them actionable goals. Feel free to bring your own dream to the session and be guided by Beth to make your own plans. Alternatively, the session will give you the opportunity to create new dreams.
You are welcome to attend with a dreams partner, someone who may be a sounding board or supporter as you work towards making your dreams a reality. Under 18s are welcome but must be accompanied by an adult please.
Find out more about Beth on her website http//:www.bethmoulam.com