Description
We're celebrating the first year of Drive with a really special event.
Tickets – include a welcome drink (beer or wine, and for those who are driving, fruit juice), freshly BBQ meats with local vegetable salads and breads. Further drinks and food will be available to purchase on the evening. And if meat isn't your thing, don't worry, we have beautiful, home-made quiches.
So what's happening?
We want to celebrate the first year of Drive in the company of those who have contributed and supported our maiden voyage as we bring business networking into the 21st century. Here's the plan...
7.00pm Arrival drinks
7.15 Steve Collett butchery demonstration
7.30 BBQ food
7.45 Building a local business - a brief history of Knibbs in Cambridgeshire - the highs and lows
8.10 Q & A session with Steve
8.30pm All good things must come to an end, time to head home or go to the pub, the Willow Tree is only a short walk from the venue for those who wish to join us after the event.
It wouldn't be Drive without some quality business insight and sharing. Not only is this an opportunity to hear from a successful, local business, but it's a unique chance to taste the produce straight from the BBQ, in the middle of Summer.
Who are Knibbs Meat Safe?
Knibbs has a long, local heritage, it's current ownership was almost accidental, it was part of a property deal involving the original business owners home, Colin Knibbs of Gamlingay. His family had owned the property and operated the attached butchers shop for nearly a century but ill health, new regulations and difficulties recruiting skilled butchers led Colin to close the business in 2002. Enter John and Maddy Jones, who purchased the family property complete with the Knibbs business.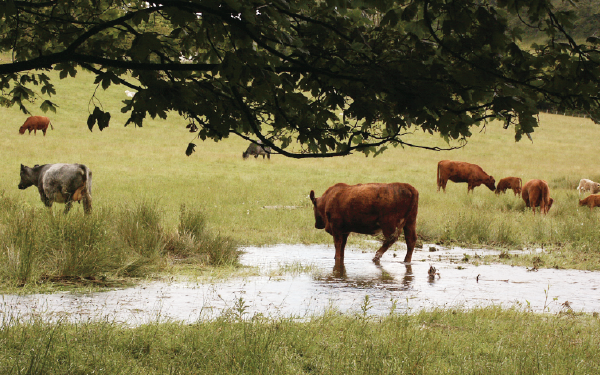 John and Maddy share a passion for animals and country living. They decided, somewhat naively, to re-open Knibbs just 5 weeks before Christmas – not something that they would ever consider today - but that baptism of fire didn't deter them. By 2010 they had built up a small group of shops, acquiring a mixture of properties, adding a delicatessen and a bakery along the way. At the time, Knibbs was the largest independent butchers in Cambridgeshire and a BIG hobby for John and Maddy.
Wind the clock forward to today, Knibbs Meat Safe has finely honed it's product, enhancing an already respected position in the local community, championing their own products and supporting other local food producers too. Today Knibbs is recognised for fantastic meat and other local produce but the ethos behind the business remains unchanged… "Good food need not cost the Earth".
The Knibbs mixture of property and food businesses has been streamlined, John and Maddy recognised that 'the business' was taking over their lives, in order to regain control, they have reduced the number of premises/businesses to concentrate on operating just the one retail space at Bourn. Some of the other business properties are still owned, operating with new owners and managers.
Steve Collett heads up the Bourn based team. He has worked as a butcher for over 40 years, initially working under the close eye of his father, during the evening he will share the growing pains that have effected his personal and professional relationships. Steve's career has seen working practices dramatically change, he has had to adapt his skills and learn new ones, deal with customers who fell in love with the supermarkets, abandoning the high street and smaller suppliers. Steve survived thanks to his encyclopedic knowledge, craft and fantastic people skills. He has kindly agreed to demonstrate some of those skills on the block during the evening, showing the craft, care and in-depth knowledge that set him and Knibbs apart from the competition.
This unique event is limited to 30 people, book now and we look forward to celebrating with you.