Your Chance to Save British Farming! Calling all farmers to drive tractors, trucks or cars to Parliament Square on Wed 8th July, from 1pm
About this Event
The Government is selling British farmers down the river. This July they want to pass an Agriculture Bill that will ditch UK animal welfare and environmental standards for farm imports, flood the market with cheap, low-quality food and destroy Britain's world-class farming industry.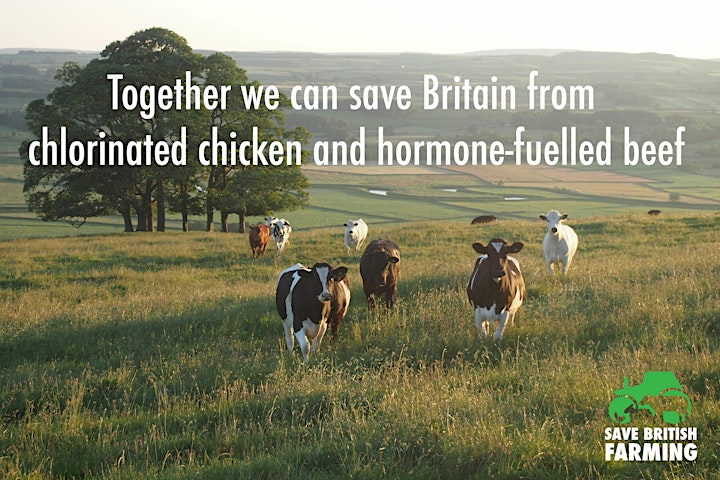 We must save our farms and farmers.
We must protect and promote our high-standards of food safety and sustainability - not allow sub-standard imports that will threaten the nation's health and survival of family farms countrywide.
So if you care about saving British farming, sign the petition here https://www.nfuonline.com/news/latest-news/food-standards-petition/
And sign-up below to join us in your tractors, trucks and cars at our socially-distanced demo that gathers at Milbank Tower, London, SW1P 4QP at 1pm on July 8th and then follows a route to Parliament Square (see map for route).
Together we can save Britain from chlorinated chicken and hormone-fuelled beef.