Description
If you are considering leaving the 9-5 to start your own venture it can feel like a big leap. This workshop will guide you on how you can develop your mindset to be better prepared for the opportunities and obstacles that will no doubt come your way. It's your beliefs about work, income and wealth that will ultimately shape your future and make you a success. Get prepared for the exciting journey ahead, avoid the main pitfalls and build the success mindset of an entrepreneur.

In this 3-hour evening workshop you will learn:
- Understand what your starting point is and where are you heading
- Develop a realistic timescale to avoid disappointments
- Gain a deeper understanding of your beliefs in regards to work, income, and wealth
- Build your success habits as entrepreneur
- Tap into your inner wisdom, values, and emotions
- Understand your skills gap and build a learning plan
- Get real: build your realistic transition plan

About your workshop facilitators -

Jenny Oklikah
Jenny is a Driven Woman Group Leader, Success Coach and NLP Practitioner committed to helping ambitious people make amazing changes in their lives. She also provides consultancy specialising in violence prevention and community engagement - issues that are close to her heart.
Her core values of integrity, compassion, authenticity and perseverance shape her work and life. Prior to setting up her own business, Jenny built a successful career in Government working at senior levels with Ministers and was a director at an equality and human rights organisation. She is committed to giving back to society and is a Trustee of a charity that helps young people to achieve their potential.
Jenny is passionate about personal development and growth and believes that it is never too late to create the life you want.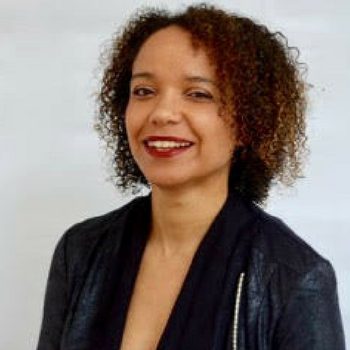 Miisa Mink
Miisa Mink is a founder and chief doer at DrivenWoman - a 'lifeworking' network for women with ideas and ambition who want to achieve their goals. She's a creator of 'Festival Of Doers', a one-day seminar that celebrates women 'doers' takes place in London every January. She believes we can live fully only by stepping outside our comfort zone. Her glass is always full, and she believes it is time women start living their passion, create meaningful careers that make a positive impact and 'have it all' by maintaining a balanced lifestyle.