Description
DrivenWoman is an accountability club for ambitious women who want to achieve their goals and dreams.
Imagine if you actually achieved what you always wanted. Launched that business, wrote that novel, made that career change, lived a bigger life – how amazing would that be?
DrivenWoman is a members' network that helps women define their own success, become accountable to their goals and make dreams happen. We get together once a month to create positive habits and put plans into action, one small step at a time.
This is where networking meets life coaching, but this time your coaches are other women sharing their journey. The really powerful thing about going through the shared experience of LifeWorking is that it impacts directly on your positivity and belief in your own potential. Instead of the sense of isolation you may have felt before, you will be inspired by the stories of other participants and will soon notice that the obstacles you thought were unique to you are universal to most women.
The monthly Lifeworking exercises help you expand your awareness about what you really want in life, set better and more meaningful goals and create those valuable 'aha' moments that set you on a faster path to success.
There aren't any other forums like this where women support each other in such a safe and honest environment. It's a community that encourages women to believe anything is possible if you are ready to put work into it!
Join our Lifeworking
™
Workshop where you will:
- Articulate what you want to achieve – what does your 'bigger life' look like?
- Set your long-term goal and short-term tasks, and break them down into tangible, achievable action points you can tackle
- Share and hear stories of other like-minded women. Be inspired by the stories of other participants and notice that the obstacles you thought were unique to you are universal to most women.
- Get a sense of clarity of your journey ahead, be it to start your own business, take your career to the next level or simply to become more comfortable in your own skin.
There is no commitment to join DrivenWoman afterwards. Just come along.
That's what DrivenWoman is all about. Encouraging everyone to make things happen!
Group Leaders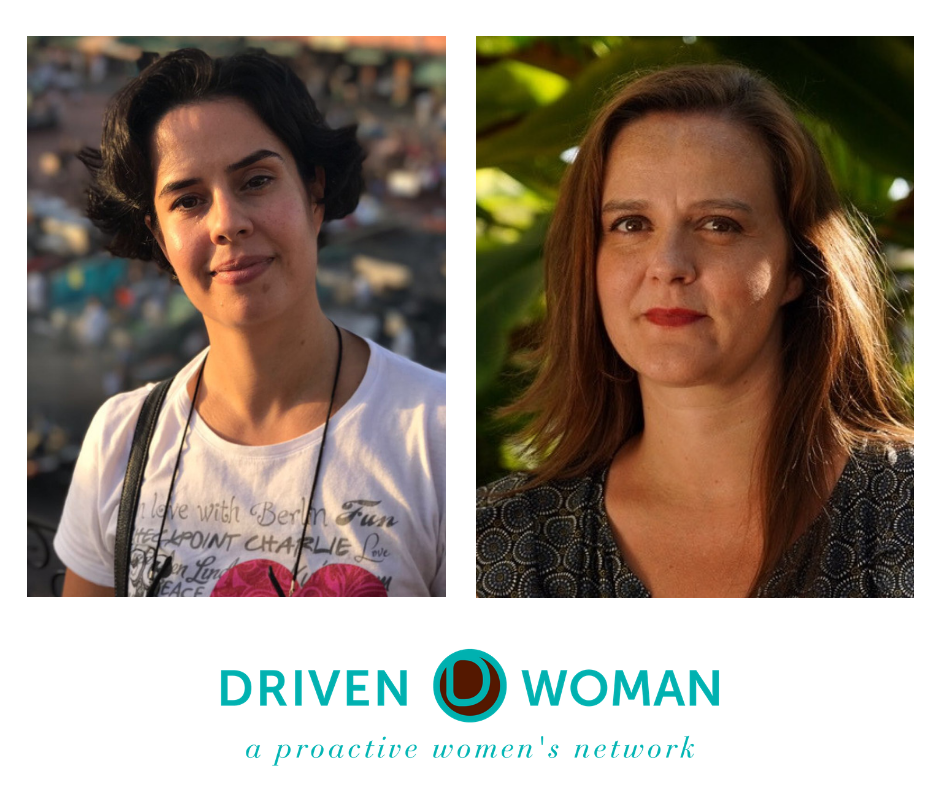 Ana Luis is a certified DrivenWoman Group Leader.
"Coming from a background in marketing and service design, all my choices have been in the direction of being of service to others, of hearing people & improving their lives in some way.
Slowly, I came to realize that there's no one better qualified to improving our lives than ourselves. Only that sometimes we don't know how or we lack the motivation or accountability to stay on track.
This is why I'm now a Life Coach & part of launching Driven Woman Portugal - to be of service to others so we can all live our best life!"
Liliana Dias is a certified DrivenWoman Group Leader.
"I am deeply passionate about helping people at work thrive and creating healthy organizations. My background in health psychology and human resource management has led me on a professional path to improve health and wellbeing at the workplace but I've also dedicated myself to social organizations and women empowerment.
I've founded Ladies Circle Portugal in 2013 and co-founded a podcast about women entrepreneurship in 2017.
My aim with DrivenWomen Portugal is to co-develop and co-create a safe environment for other women to accomplish their dreams and work towards a different definition of female success."
The venue is easily accessed via:
Located in Rua 1º Maio, 103, inside Museu da Carris, Impact Hub Lisboa is easy to get to.
The following buses stop at Estação de Santo Amaro: 15E, 201, 714, 720, 727, 732, 742, 751 and 756. From there it's a very short walk (3m).
If you prefer to take your own car, here are the alternatives:
- Just outside Lx Factory: Rua Rodrigues de Faria, 103 and a 6/7m walk will get you to the destination;
- Estacionamento Docas: Doca de Santo Amaro and a 15m walk will get you to the destination;
After only a couple of months members notice a tangible change in their lives, here's what some of our members say:
"Since joining DrivenWoman in May, I have got more done in three months than what I got done in the previous year. It has been an eye-opening experience, super inspirational and most importantly it has got me focused on what I really need to do." Jane De Croos, founder of Chilli Drops
"DrivenWoman has been a life-changing experience for me. I previously worked in male-dominated industries, with barely any women in leadership roles to aspire to. I was fairly disillusioned about what I could achieve in business as a woman. But DrivenWoman has encouraged me to think differently, to challenge myself and to be brave. I no longer compare myself to others or aspire to be someone else, I aim to be the best, most authentic version of me and to truly value what I bring to the table. That belief in myself, and brand me, is paying dividends in terms of client work. So not only is my business thriving, but I also have the advantage of being surrounded by a wonderful network of supportive women from all different backgrounds and perspectives who are my personal cheerleaders. When I'm having tough times, they help lift me up and when I'm on a roll they inspire me to push myself further." Natalie Davison Director of Swell Communications
"When I joined DrivenWoman I thought I was signing up for a monthly opportunity to network and interact with like-minded women, but what I didn't know was that I was embarking on a transformational journey so gentle that it has changed me without me fully realising. It is only now, after 9 months, that I can look back and see how much I have travelled, first and foremost as a woman and secondly as a professional. There is some magic that happens when we get together to offer each other a supportive space where a story can be told - both the act of listening and being listened to opens up doors of opportunities within oneself and new routes for one's journey appear. With DrivenWoman, I got what I signed up for. And so much more." Francesca Lando, Designer
"DrivenWoman has not only inspired me and given me courage to go ahead with my business, but they have also made me understand some of the fundamentals of business and what will make my company successful. It has been an eye opener and something that will change my life." Vuyisa Akuchie, founder of Sweet Couture Surprises
Driven Woman Lisbon

DrivenWoman Lisbon is part of the dynamic group of women who meet regularly around the world (in London, Edinburgh, Manchester, Helsinki, Munich, Paris, Zurich and Bern to name but a few). Attendance at an introduction workshop is mandatory for membership.
We offer 6 or 12-month paid memberships and you can join in any month suitable for you for 6 months/ €275.00 or 12 months/ €495.00 (minimum 6-month commitment). The fee covers the attendance to the Monthly Members' Meetings and 25% discount on other DrivenWoman events, such as workshops, socials and the Festival of Doers.
Women - Success - Events - Womens Events - Entrepreneurs - Career Events - Lisbon