DrivenWoman Workshop - Finding Your Femininity

Monday, 28 September 2015 from 18:30 to 21:30 (BST)
Event Details
Become the woman great men want to know
It's the woman with inner confidence who allows her femininity to shine through who turns the most heads (not the one showing the most cleavage!) Learn to embrace your femininity, whether in a relationship or looking for one. Strengthen your ability to be loved and noticed by the opposite sex by being more in tune with your natural feminine power and sensuality.
What kind of women do men keep turning their heads for?
It is the woman who has an inner confidence and believes in who she is and her ability to be loved. It is also the woman who looks and carries herself like a woman, allowing her femininity to breathe and her feminine energy to shine through.
Being feminine is not anti-feminist, as some women fear. It is another weapon in your arsenal of strength.
This workshop will help you to believe in yourself and your ability to be loved and will arm you with "tricks of the trade" for uncovering and embracing your natural strength as a woman, even if for the first time.
Whether you're single or already in a relationship, being more feminine and believing in yourself as a woman will help you with the men in your life and with men in general.
The workshop is run by Julia Keller, a Love Coach helping women to embrace their femininity, uncover their sensuality, and find their inner self confidence: empowering them to find the love they want, improve the love they have, and love the life they live.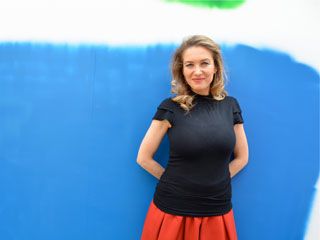 Do you have questions about DrivenWoman Workshop - Finding Your Femininity?
Contact DrivenWoman
When & Where

The Soho Collective
12 Moor Street
W1D 5NG London
United Kingdom


Monday, 28 September 2015 from 18:30 to 21:30 (BST)
Add to my calendar
Organiser
DrivenWoman is a supportive network for women who want to lead a #BiggerLife.
It is a framework for women to come together and support one another to explore their life choices, build confidence and create the life change they want. We are a fast growing movement of women who have decided to define our own kind of success, create positive habits and put plans into action, one small step at a time. We do this by sharing our progress, keeping each other accountable and inspiring each other in monthly group meetings. This method of 'LifeWorking' creates accountability, removes fear of failure and builds a strong sense of commitment. 
Dreams don't just happen, but you can make them happen!
Find your nearest group by searching on our website: http://www.driven-woman.com/
After only a couple of months members notice a tangible change in their lives... 
"I wanted a 'bigger' life but had no idea what that looked like. DrivenWoman has helped me discover what I want based on my values and I'm supported with more forward momentum than I've had in years." ADZOWA KWABLA-OKLIKAH, LONDON, UK
"Joining DrivenWoman was one of the best decisions of my life. I meet brilliant ladies - moms, entrepreneurs, corporate peeps - supportive women who are working to live a bigger, more meaningful life." MARISA TSCHOPP, ZUG, SWITZERLAND
"At Driven Woman there are no over inflated promises, it's a deeper space than that. By showing up every month I get things done and we all work toward our big goals. I love the accountability." KK HARRIS, LONDON, UK
"DrivenWoman has helped me to built courage to go after the things that I'm genuinely passionate about and goals that align with my values. I'm less sensitive to criticism and continue to grow." MAARET VUORIO, TURKU, FINLAND
"Magic happens when we get together to offer each other a supportive space - both the act of listening and being listened to opens up doors of opportunities within oneself and new routes for one's journey." FRANCESCA LANDO, LONDON, UK
"What a great session! I worked out why I've been sitting in my comfort zone, where I want to get to and what strategies to put in place to get there. Thanks DrivenWoman and my wonderful Hunters Hill Group!" MELINDA HILLS, SYDNEY, AUSTRALIA
Our Lifeworking groups are operating across the UK, Switzerland and in many main cities in Europe and in Sydeny, Australia. Find out more about DrivenWoman and how to get involved 
https://www.driven-woman.com/