Description
Learn from Positive Psychology as the science of happiness and optimal functioning, to fuel your personal and professional growth.
No more excuses for putting off making progress because you are not "in the mood"... Instead – learn how to take action to flourish and THRIVE!
This 3-hour workshop will equip you with tools and teachings drawn from Niyc's expertise as a Positive Psychologist, as well as from her own professional and personal experience, to help you implement practical steps in to your life for maximum positive impact.
It's ideal for ladies that want to know how to create their life of joy, personal power, and unstoppable success.
What you will learn:
• What is Positive Psychology and why is it important for you?
• How to create bulletproof self belief
• How to create an abundance mindset that attracts success
• Why being your authentic self is SO important, and how you can connect in with you
• Understanding your own strengths and unique brilliance and how to use them to become stronger and more successful
• How to keep on going when times get tough
The workshop is facilitated by Niyc Pidgeon - Positive Psychologist MSc, International Success Coach, & Young Entrepreneur of the Year. Niyc's mission is to help a million women change their lives using positive psychology by the year 2020.
Niyc is from the UK, where she recently won Young Entrepreneur of the Year, and is currently travelling the world with her location independent coaching business, which she built to 6-figures in just 3 months.
She is Founder of niycpidgeon.com, Award Winning lifestyle brand optimallyou, Newcastle parkrun, and her first book Now Is Your Chance is coming soon.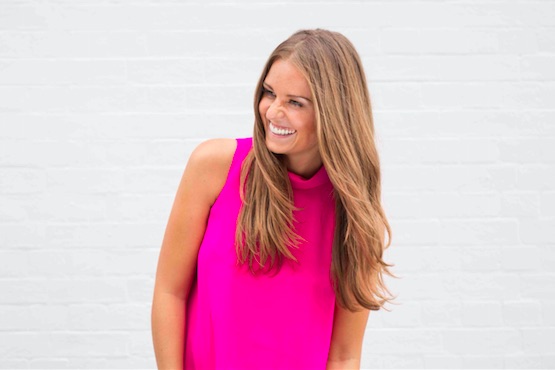 "Having seen Niyc speak, I know she has a powerful and positive impact on people and is genuinely dedicated to serving her ever growing community. Energetic and enthusiastic for her subject, she has the vision to change the landscape for an entire generation through her message." - Penny Haslam, BBC Broadcast Journalist
"Positive psychology looks at the world from a refreshingly different perspective: instead of asking 'what's wrong with you?' it asks 'what's right with you?' The answers it reveals have the potential to transform your life - and this Masterclass is the perfect place to start." - Dr Mark Williamson, Director, Action for Happiness
"Niyc Pidgeon is an inspiring, loving soul who is called to bring positive change to women on this planet. Her message of creating joy and success from the inside-out is a must for this generation. Our world will be better because her heart and footprint was here." - Tara Travis, Master Coach & 6-Figure Feminine Leadership Mentor
Connect with Niyc:
e: niyc@niycpidgeon.com
F: www.facebook.com/niycpidgeon
IG: @niycpidge