Description
Think differently, act differently - take small steps now to change your financial future. How do you get your personal economy to flourish?
In this first part of the Wealthy Woman series (part II "Wealthy Woman - Wealth Strategy" is on Nov 28th 2017) your workshop facilitator, Terhi Majasalmi, focuses on the changes you have to make in your mindset and your thoughts about money. You can't apply any investment strategies without the right frame of mind.

In the training session you will learn:
1. What is your money identity
2. How to determine your three financial goals
3. How to grow your income
4. How to save money
5. How you can budget better
6. How you can turn your money into productive wealth

The workshop shows you how you gain practical tips and learn new ways of thinking about your personal finances – you will learn how you too can become a Wealthy Woman!
Please note we are offering a discount of 10% on the ticket price if you book both Part 1 and Part 2 of this workshop

"I [previously] attended this workshop. The evening blew my mind away, because it gave me the opportunity to start working on a negative money mindset I was not even aware of having! I am now looking forward to both my homework and Part II in September. Thank you both, Terhi and Miisa." Francesca L.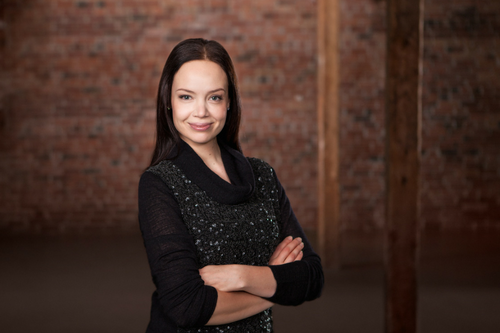 The workshop is run by Terhi Majasalmi, an experienced entrepreneur, professional investor and Wealth Coach.
Terhi offers coaching and advice to women who want to improve their personal finances or who want to achieve financial freedom in the long term. Her advice is always practical and instead of using financial jargon Terhi offers hands-on advice you can put into practice immediately. Terhi's website is here.
Terhi is a published author and her first book, 'Totuus taloudestasi' (Talentum 2012), "The Truth about your Economy" shot to the best selling business books in Finland when it launched two years ago. She's regularly featured on a Finnish TV show called 'Kirsi ja himoshoppaajat' ("Kirsi and shopaholics"). In the TV show, Terhi acts as a money management expert and offers her expertise to help people better manage their financial situation. Terhi is also regularly featured in other media and is the 'go-to' expert on personal finances in Finland.
Terhi has spent the majority of her life working in sales and her earnings have always depended on her performance. As a professional investor, she is always looking for new lucrative investment opportunities that are not yet very popular among the general public.