Description
Think differently, act differently, take small steps now and change your economic future. How do you get your personal finances to flourish?
In the training session you will learn:
1. The most important things in everyday money management
2. The basic asset classes
3. The pros and cons of these asset classes
4. How to invest safely and profitably in different asset classes
5. Why is it important to start today?
The workshop will demonstrate how you can gain practical tips and learn new ways of thinking about your personal finances – you will learn how you too can become a Wealthy Woman!
This is the second 'Wealthy Woman Workshop', a follow up to our first session in September. However, it's not a problem if you didn't attend the first session. You will receive a short 'pre-workshop' exercise to fill in.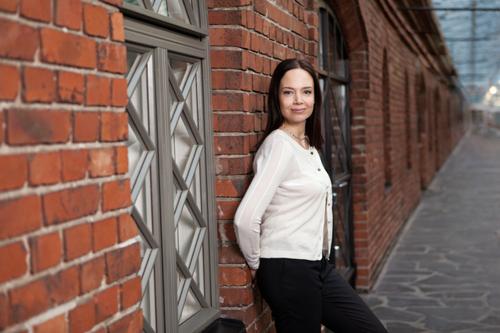 The workshop is run by Terhi Majasalmi, an experienced entrepreneur, professional investor and Wealth Coach.
Terhi offers coaching and advice to women who want to improve their personal economy or who want to achieve financial freedom in the long term. Her advice is always practical and instead of using financial jargon Terhi offers hands-on advice you can put into practice straight away.
Terhi is a published author and her first book, 'Totuus taloudestasi' (Talentum 2012), "The Truth about your Economy" shot to the best selling business books in Finland when it launched two years ago. She's regularly featured on a Finnish TV show called 'Kirsi ja himoshoppaajat' ("Kirsi and shopaholics"). In the TV show, Terhi acts as a money management expert and offers her expertise to help people better manage their financial situation. Terhi is also regularly featured in other media and is the 'go-to' expert on personal finances in Finland.
Terhi has spent the majority of her life working in sales and her earnings have always depended on her performance. As a professional investor, she is always looking for new lucrative investment opportunities that are not yet very popular among the general public.