Multiple Dates
DRIVER CPC Training Course - Daily Walk Around Checks and Safe Loading
Description
Driver CPC Training – Daily Walk Around Checks and Safe Loading
The price does not include upload fee and certificate (£9.75), which is payable direct and also for an extra £5 a hot buffet and unlimited tea/coffee can be added.
https://bltlogistics.co.uk/driver-cpc-training/
This Driver CPC course provides 7 periodic training hours towards Driver CPC. The aim of this course is how to carry out a daily walk around check and what is needed to be checked and why DVSA Roadside safety checks and driver's obligations and Operator Centre checks. The second part is the terminology of weight, calculation of payload, forces affecting vehicles in motion, load distribution, code of practice of safe loading, load security covering clamping and securing techniques for all different types of vehicles and load, transport of livestock, height restrictions.
Driver CPC Training
Our company strives to make the training useful, interesting and interactive. All our trainers all hold recognised teaching qualifications and have extensive teaching experience in both the logistics industry and the military.
General Information
This is for drivers of passenger carrying vehicles (PCV) and drivers of large goods vehicles (LGV) who drive professionally throughout the UK and the rest of Europe. It is a legal requirement that involves all professional drivers undertaking 35 hours of Periodic Training every 5 years. Courses are delivered in five 7 hour sessions to make up the required 35 hours. Qualification is achieved by your attendance which we record in the Driver CPC recording database and there are no tests or exams to take at the end of the course. Your Driver Qualification Card will be sent to your address by the DVLA on completion of the required hours.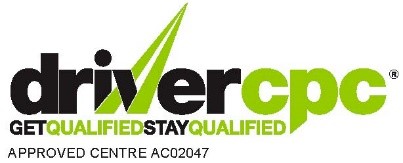 #drivercpc #drivertraining