Multiple Dates
DRIVER CPC Training Course - Emergency First Aid at Work
Description
Driver CPC Training Course - Emergency First Aid at Work - Level 3 Certificate
The price does not include upload (£9.75) and certificate if required, please pay this direct. For an extra £5, a hot buffet and unlimited tea/coffee can be provided.
This Driver CPC course can provide 7 periodic training hours towards Driver CPC.
http://firstaidtraining.xyz/driver-cpc-training-first-aid-at-work/
A range of subjects are covered in:
Responsibilities and reporting

Dealing with an unresponsive casualty

Choking

Control of bleeding

Assessment of the situation

Shock

Burns

Epilepsy

Resuscitation

Minor Injuries

Basic Hygiene in First Aid
Summative practical assessment is ongoing by the instructor, along with a written assessment on each day. A three year Level 3 Award in Emergency First Aid at Work (Level 6 in Scotland) will be issued to the learner, subject to successful assessment. No external assessors are required.
The First Aid Qualification requires the successful completion of practical and theoretical tests. A separate certificate will be issued.
A Driver CPC certificate of attendance will also be issued and the 7 hours training recorded onto the DVSA database.
Driver CPC Training
Our company strives to make the training useful, interesting and interactive. All our trainers all hold recognised teaching qualifications and have extensive teaching experience in both the logistics industry and the military.
General Information
This is for drivers of passenger carrying vehicles (PCV) and drivers of large goods vehicles (LGV) who drive professionally throughout the UK and the rest of Europe. It is a legal requirement that involves all professional drivers undertaking 35 hours of Periodic Training every 5 years. Courses are delivered in five 7 hour sessions to make up the required 35 hours. Qualification is achieved by your attendance which we record in the Driver CPC recording database and there are no tests or exams to take at the end of the course. Your Driver Qualification Card will be sent to your address by the DVLA on completion of the required hours.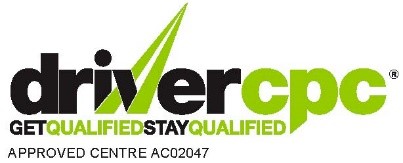 #drivercpc #firstaid