Driving Digital Innovation with Diversity and Inclusion - Reinventing Future Careers in the Digital Economy

Friday, 5 July 2019 from 09:30 to 16:00 (BST)
Event Details

There is abundant research that diverse teams are smarter, more innovative, productive and profitable.  Unfortunately, Financial Services and Professional Services still lag badly behind in terms of diversity in innovation and taking widescale action to retrain its talent to address increasing digital skills gaps and potential jobs at risk.
Upskilling frontline staff with the ability to innovate new products/services and working practices via Technology represents the best opportunity to:
- #forcefoward to equality
- create a continuous stream of solutions, products, and services for customers
- develop more agile working environments for women and teams
- upskill and profitably redeploy talent at risk of displacement.  
If you care about #forcingforward your career, being a creative and versatile value creator whilst developing a more innovative, inclusive and diverse working digital economy. Come join us as a Courageous Creator and learn the Future of Work Skills, Methods and Tools in this groundbreaking series whilst tacking real problems.
Our first mission is to use design thinking skills to answer the question.  
How can we retain and develop more mid-career women and at-risk talent for a more diverse, inclusive and innovative

digital economy

? 
WORKSHOP - Framing the Problem and Potential for women in the Digital Economy. 
 9:30    Welcome, Registration & Networking

10:00   Introduction to The Heroworx Institute and Host

10:20   Personas - Problem & Pain points (Uncovering the Uncomfortable for Courageous Creativity)

12:00   Lunch

13:00   Rapid Idea Prototyping  & Value Proposition Design.

15:00   Participants Presentations & Idea Pitches

16:00   Close
What will you DO learn/leave with?  
You will get the chance to learn and practice the techniques that the most successful leaders use to tackle complex business and social issues.
Design thinking to frame complex problems.

Tools and methods go from problem to prototype  

Manchester contacts, Mastermind. Thinktanks to tackle the talent gap.

Report - insight for innovation - access to a report containing the output and actionable insight for innovation for a better more inclusive workplace 
This event is especially relevant for:   Emerging and or experienced employees from the sector, CEOs, CDOs,  HRD's and Diversity and Inclusion teams, Government Officials, Technology, Financial and Professional Services Professionals from Incumbents and Entrepreneurs the sectors.  
Heroworx welcomes all people who are passionate about a better working world as well as reducing inequality, poverty climate change.  

Why is retaining and developing women and underrepresented talent to be innovative influencers in these sectors so important?  
The Business, Professional and Financial Services Sector (BPFS) accounts for c11 percent (£186bn) of  UK economy's GVA and 13 percent (4.6mn) of employment (House of Commons Committee on Exiting the European Union report, 2017).

Tech and disruptive innovations are reshaping the way our professional and financial services are structured, provided and consumed.  

The sectors employ c1.9m women in the UK and women face the greatest risk of automation. World Economic Forum A number of jobs are over 98% likely to be displaced and we must ensure that women are also equipped to take up new roles created.  

This sector is an important enabler of economic growth and must be representative of our business community, provide relevant advice, lending, and investment opportunities. It can only do that if it is diverse. 
Our theory is that by Driving the Diversity Discourse beyond "doing the right thing' and quotas, organisations can: 
Drive Innovation and Income - by tearing down silos, and create ground-breaking value for an evolving demanding multigenerational diverse market.

De-risk Disruption and Damage by reducing prominent gender and diversity gaps which increase exposure to loss through reputation risks, fraud, & cybercrime. 

Divert Displacement of Women in the workplace caused by technology 

Reduce Spending & Searching on contingent talent acquisitions,  Increase Tacit Knowledge Retention and Staff Advocacy whilst building a virtuous diverse talent pipeline where women advocate for growth. 

Force Fast forward to parity faster quicker that incrementally changing mental models of current power paradigms.
Imagine and Design practical interventions to give our women and underrepresented talent a greater ability to contribute and create value now and the future of work?


We teach  Open Innovation, Human Centered Design Thinking and Technology to understand and design solutions against a backdrop of S.H.I.F.T:

S

ocial Responsibility in Business ( SGDs to Irradicate Inequality, Poverty, & Climate Change) 

H

yper

 Demographics and Diverse Populations 

I

nstability Across Local and Global Markets  

F

inancial & Regulatory Obligations  

T

echnological Advances & Cyber Threats 
BOOK TO AVOID DISAPPOINTMENT WE HAVE LIMITED SPACES 
WE WILL GIVE PRIORITY TO FUTURE EVENTS TO THOSE ON THE FIRST ONE.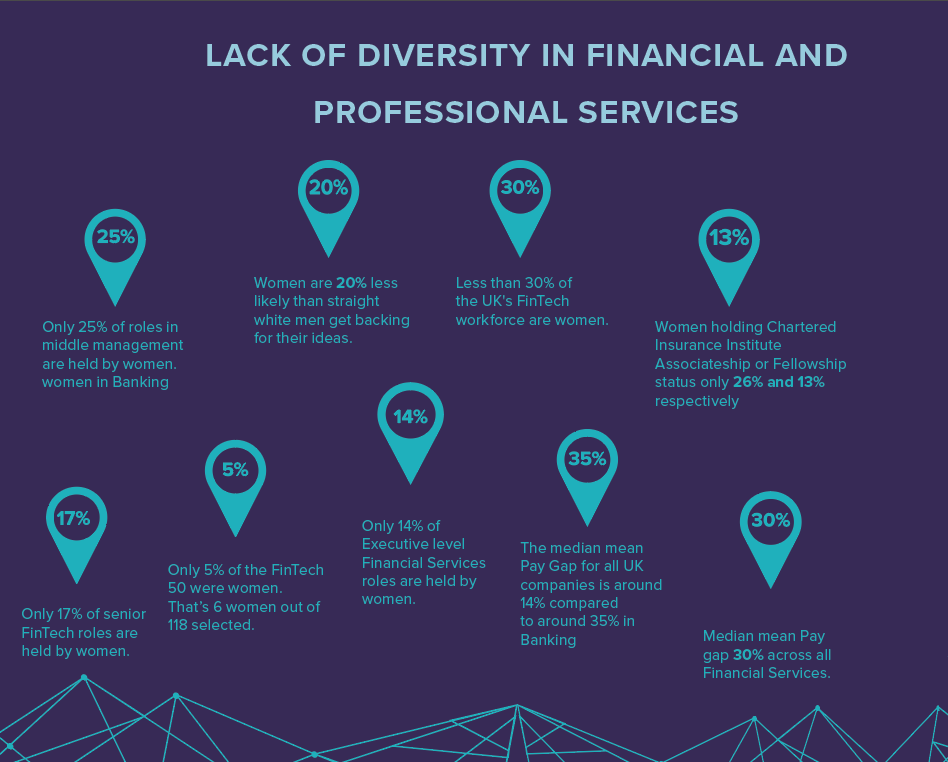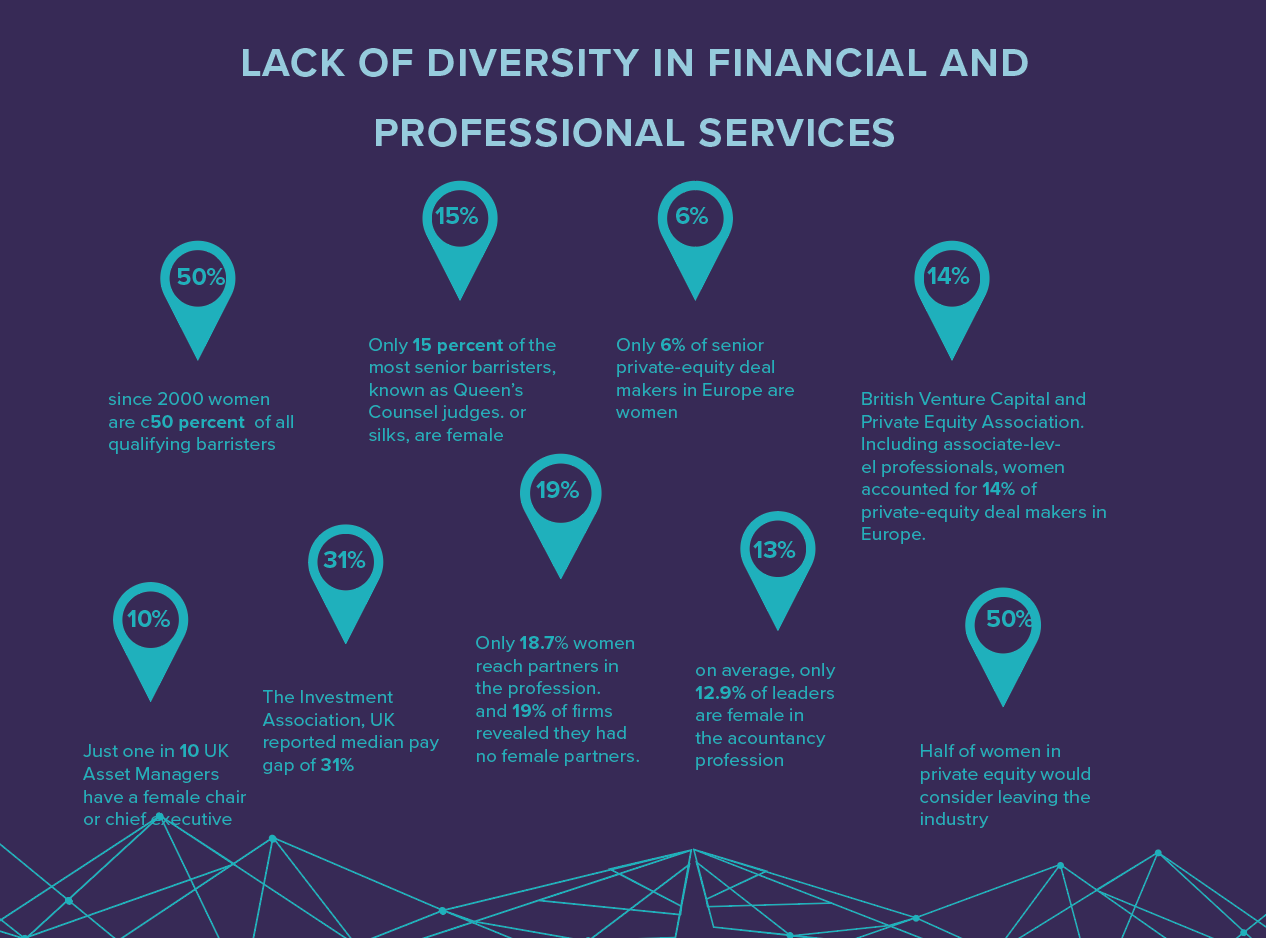 BWorks is a co-working, event space and bank on Market St in Manchester and is powered by Yorkshire Bank. B is Yorkshire Bank's digital banking service that helps put you in control of your money. With B, you can have a current and instant savings account that work together, a credit card, and you can manage them all through a super-smart intuitive app. B lets you spend, save and borrow in one place.
Natalie Jameson

The Heroworx CEO
Do you have questions about Driving Digital Innovation with Diversity and Inclusion - Reinventing Future Careers in the Digital Economy ?
Contact The Heroworx Institute
When & Where

B Works
48-50 Market Street
M1 1PW Manchester
United Kingdom


Friday, 5 July 2019 from 09:30 to 16:00 (BST)
Add to my calendar
Organiser
We are an Edtech platform, training, service design & digital technology consultancy
Our Algorithm  Equality = Ability + Opportunity - Discrimination 
We specialise in underpinning digital innovation with design thinking, diversity and inclusion to bring market shaping offerings, partnerships, and ventures to market.
Our channels are Direct to Financial & Professional Services, Delivery Partners with Higher Education, and Business Support programs for Local Government.

Our team are multidisciplinary creators who create magic at the intersection of 

Design  for

 Humanity,  Digital Innovation and Entrepreneurship
MISSION - To re-envision business and executive education and Tech4Good for an inclusive sustainable digital economy where no-one is left behind and we align to achieve the 2030 UN Global Goals. 
HOW WE DELIVER VALUE DIFFERENTLY FULL S.T.E.A.M. AHEAD IN THE DIGITAL ECONOMY
WE change STEM to STEAM — Championing the Value of Creative Skills for Continuos  Creativity and Vibrant Cultures
Practical project-based learning to develop a multidisciplinary creative leadership and digital skillset whilst we deliver immediate value to employers by helping them deliver digital transformation through digital products, services, and delightful human-centered cultures and experiences.
All of our programs are humanities-underpinned and aligned to U.N Global Goals for sustainable development and B1G1.com.  But we are most aligned to UN Global Goals. 5: Gender Equality 8: Decent Work and Economic Growth 9 Industry Infrastructure & Innovation.
Our flagship program is FUTURE LEADHers which places midcareer women and underrepresented groups from the front line as the innovators of new products, services and working practices for a more inclusive diverse and innovative Financial business and professional services sector. Unless we retain and retrain women in all stages of the corporate pipeline, we will never reach gender parity.  By teaching women to think digital and embrace design-thinking they can release more value in their lives, the workplace and our world.
BIG (BUT POLITE) ASK
• at least make yourself aware of the UN Global Goals, 
• at best to align your purpose, what you do and how you do it with working towards these goals for humanities sake.
Get in touch! If we can't help you personally, we will know who can and will want to be the one to introduce you.
With the help of www.B1G1.com community we are building a new paradigm in further education. We envision physical and virtual universities developing female Legacy LeadHers and girls all over the world.