Description
From Google's driverless car to Tesla's telematics, the automotive sector is firmly in the driving seat when it comes to digital innovation.

In the second in our new thought leadership series, Keeping Pace with Innovation, we take a look at what senior brand marketers can learn from these leading-edge sectors to help them keep pace with their consumers.
Despite this, the industry is still challenged by aspects of its own B2B2C model and weighed down by legacy systems.
Self-driving cars, in-car technology and MaaS are all touted as the next 'big thing' for the automotive sector. But what happens when you look at innovation from a different angle?
Our panel will look at the leading-edge technologies being adopted by the automotive industry and how they can be adopted by other industries.
Managing Director at e3 Neil Collard will share lessons of how the automotive industry is reconsidering the very essence of their purpose, driving external innovation and looking beyond millennials as their target for innovation.
He'll be joined by London Strategy Unit Founder and innovation expert Matt Boffey who will be leading a discussion on disruption.
This exclusive invite-only event includes a free lunch for senior brand marketers only. It is a chance to discuss the challenges you're facing launching or ways to fine-tune your future strategy based on the latest trends and insights.
---
Who's speaking?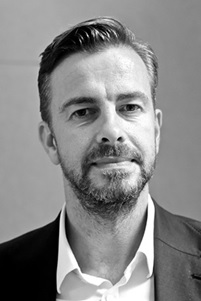 Neil Collard is the Managing Director of leading technology company e3. With 18 years of digital and strategic experience, Neil has spent 10 of them at e3 where he's worked with leading global brands including Kia, Honda, BP and The Royal Navy.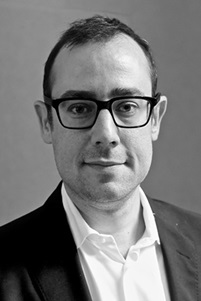 Matt Boffey founded London Strategy Unit (LSU) in 2012, to offer upstream and unbiased brand marketing advice from the best creatively-minded strategists in London. He has 15 years' experience with global organisations such as Adidas, Unilever and Nike.

---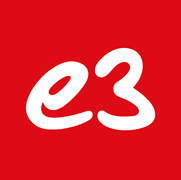 e3 is one of the UK's most awarded independent digital agencies. We are Sitecore Gold Partners and IBM Watson specialists, Microsoft Certified developers, ISO 27001 certified and one of the first UK agencies to be Cyber Essentials Plus data security certified. We blend this technical expertise with innovative growth strategies to help brands keep pace with their consumers and ahead of the competition. Founded in 1997, we are famous for our work for brands including The Royal Navy, National Trust, Kia, BP and Orange.