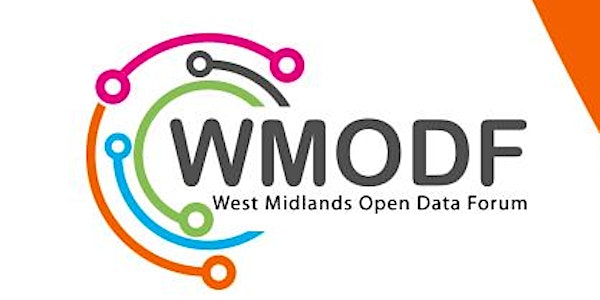 "Driving Miss Data": Transport data as a vehicle for modelling use of wider...
Location
Innovation Birmingham
Faraday Wharf
Holte St
B7 4BB
United Kingdom
Sales Have Ended
Registrations are closed
If you missed the deadline but still want to come, please phone 07974407015 asap
Description
---
Welcome and purpose for the day
On Friday March 1st 2019 in the West Midlands we're preparing to celebrate global
Open Data Day 2019
which this year is on Saturday March 2nd.
Using transport as an exemplar, we want to explore how we can use wider data to plan and measure impact, and how this process can be used in other sectors.
Come and join us to:
Learn of the latest developments in data analytics, data sharing, and user-centred transport policy from leading experts;
Understand the key challenges and outcomes of a collaborative real-life project to improve the reliability of bus journeys in the West Midlands;
Be inspired by what is possible, make useful contacts, and help shape the next steps for the Real Journey Times project.
This event is being organised through West Midlands Open Data Forum (WMODF) with support from RnR Organisation and Deft 153 Ltd
10:00 - 10:30 Registration, refreshments
10:30 - 11:00 Scene setting
(
lightning talks, plus Q+A):
Ted Ryan and Teresa Jolley
- WMODF

welcome/purpose

for the day/resources available
Rebecca Riley
- Head of the West Midlands Office of Data Analytics | Director at CitiREDI
Mike Rose
- Head of Business Development,

The Open Data Institute
James Gleave
- Founder and Director, Mobility Policy Lab
11:00 - 11:30 TfWM Real Journey Times project from various perspectives
(
lightning talks, plus Q+A)
The Public Sector Challenge: Why Real Journey Times matter - what we needed Alex Smith, Transport for West Midlands
Scaling up, and business benefits of data sharing:
Placr Ltd / TransportAPI, and National Express Use Case,
Jonathan Raper, TransportAPI / National Express
Unanticipated Uses for Data:
Use Case,
Andy Radford, Birmingham City Council
11:30 - 12:45 Challenge(s) outline/Teams form and start to work through challenge(s)
Lightning talk presenters will set out challenges they recognise / need help with

Attendees share their areas of interest / how they can help

We all form teams with mix of skills to help solve challenges of interest
Challenges include:
Telling the human story of the Real Journey Times project
Telling the human story of the BiRT project
(Birmingham
in Real Time) - Birmingham City Council, Birmingham City University, and SMEs
Preparing Use Cases for the benefits of data sharing
12:45 - 14:00 Lunch / continuing on Challenge
14:00 - 15:30 Teams continue to work through challenge(s)
15:30 - 16:00 Feedback, Summary, next steps, and close.
This event is being sponsored by the Big Data Corridor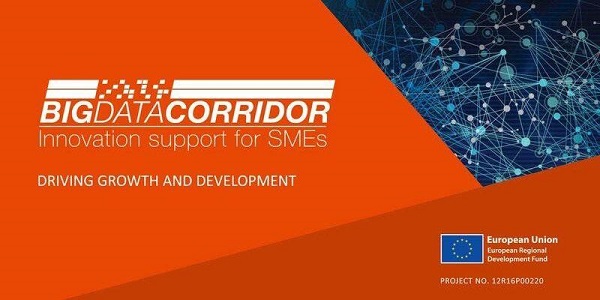 Social sharing
We're using the hashtag #ODD19WM before and during the event - pls use and share this!
Speakers
West Midlands Open Data Forum
West Midlands Open Data Forum exists to promote the release, re-use and integration of open data to benefit communities, businesses and public services in the West Midlands area.
It operates as a voluntary group, chaired by Pauline Roche, Managing Director of RnR Organisation, and welcomes anyone with an interest in its aims to attend its' bi-monthly meetings.
Ted Ryan

- WMODF lead for Digital Skills in the Volunt
ary, Community
and
Social Enterprise
Sector
Ted helps others identify how we can plan and deliver services differently, recognising individuals within the community as skilled and experienced assets and not as commodities that require their capacity to be built.
As Special Projects Director for RnR Organisation, Ted's work involves:
Supporting community and voluntary sector organisations through project and operational management.

Providing business and governance support, organisational and partnership development, strategic development and project monitoring

Identifying how Asset Based Community Development and Digital Skills Development can improve the impact of the Voluntary Sector in delivering public realm activities.

Exploring how the Volunt

ary, Community

and

Social Enterprise

Sector

(

VCS

E)

,

is involved in real transformation of activities; and asking where does Open Data fit into all this.

Wondering what impact the Combined Authority, Super LEPs and ESIF will have on future VCS activity.
Ted is an artist, and is interested in issues of community arts and cultural development.
Teresa Jolley
,
WMODF lead for Transport
Teresa Jolley is transport lead for the ODI Birmingham Node and West Midlands Open Data Forum, as well as a member of the Innovation Alliance for the West Midlands.
A leading expert in local transport data sharing, Teresa was a member of the project review board for the DfT Local Transport Data Discovery project in 2018, and is part of the policy group for the Transport Data Initiative
(TDI).
She also works with the leading conference and event organisers Landor LINKS
(Digital
Transport Exchange), Hemming Group
(Traffex
Event Series) and Essential Infrastructure Events
(HighwaysUK)
to integrate data sharing expertise and collaborative methods of participation into their events.
Teresa is a Member of the Chartered Institution of Highways and Transportation
(CIHT),
including their Technology and Innovation Panel, and on the Council of the Local Government Technical Advisers Group
(LGTAG).
Teresa is also co-founder and Creative Director of DEFT153 Ltd
(Delivering
Efficiency for the 153 Local Authorities in England), which designs and delivers practical solutions that enable collaboration and sharing of data between large organisations, public sector, SMEs, academia and the media to improve local transport. Teresa was shortlisted for the InnovateUK Women in Innovation Awards 2018, with the launch of the DEFT153 West Midlands Data Discovery Centre in January 2019. Teresa and the team provide a sustainable model for data sharing across organisations, sectors and disciplines that delivers business benefits, solves public sector challenges, and creates real social value.
With her 13+ years experience in a large engineering consultancy in a mix of technical, business and CDM Co-ordinator roles, two years as chair of the National Highways Maintenance Benchmarking Club, an MA in Online Journalism from Birmingham City University and a ODI Registered Trainer, Teresa spans many sectors and brings together diverse groups of people to collectively achieve common goals.
Director at CitiREDI, University of Birmingham,
Head of Research for the West Midlands Office of Data Analytics, West Midlands Combined Authority
Rebecca is an experienced researcher, intelligence provider and information professional who has been helping practitioners and policy makers make decisions and develop solutions for over 20 years.
She has delivered over 200 research and information projects to the public sector across economic, social and environmental policy areas, and is a champion of using evidence for decision making, making research accessible and ensuring it has impact.
Her research focus is on regional and local economic intelligence and analysis services, forecasting and skills, and Rebecca specialises in social research methods, with extensive experience in designing and delivering workshops, seminars and interviews.
Throughout her career, Rebecca continues to explore and refine the use of data and intelligence to underpin strategy, policy and practice. Her creative background means she loves the use of infographics, mapping and data imaging to bring research stories to life.
She has designed and led information and intelligence services for a wide range of public sector members, providing bespoke advice and guidance, regular briefing services, commissioning, managing brokerage services` for collaborative research, shared on-line research and information portals and network events.
Rebecca brings with her experience in the private consultancy sector providing the Idox Information Service to clients across the higher education, local government and national policy sectors. Prior to this she was Head of Research at the Northwest Regional Development Agency and led a regional economic observatory, providing the evidence base for regional, local and policy specific strategies and programmes.
CitiREDI
(City
Region Economic and Development Institute)
Rebecca joined City-REDI as Administrative Director in September 2015, leading on the strategic direction of the Institute especially in relation to consultancy work and partnership development.
City-REDI
is a research institute at the University of Birmingham, focused on developing an academic understanding of major city regions across the globe, to develop practical policy, which better informs and influences regional and national economic growth policies.
West Midlands Office of Data Analytics
(WMODA)
As of January 2019, Rebecca is also on a part-time secondment to the West Midlands Combined Authority as their Head of research and leading on establishing the West Midlands Office for Data Analytics. In this role Rebecca is working on research supporting regional and local policy development, with an approach that builds on skills and expertise in the region.
"The ODA originated after the formation of the West Midlands Combined Authority
(WMCA)
following a review of the research capabilities needed to support strategic decision making in the region on the economy and public sector reform.
Funded by WMCA and partners
(mostly
in-kind support), WMODA has also received funding from the HM Government as part of its
second devolution agreement
of £0.8 million over the next three years
"
to
enable the evidence base for further public service transformation
.
Vision and objectives
WMODA aims to support the delivery of the regional strategy and shared priority outcomes.
to become an authoritative source of intelligence for the West Midlands

to develop robust policy research and analysis across the region, helping the development of an evidence base for reform and devolution

to support evaluation and evidence reviews

to develop more effective information sharing, and build business and investment cases in the region

to develop horizon scanning

(on

economic and wider evidence) through links to wider networks
Head of Business Development, The Open Data Institute
Mike joined the ODI in 2018 to focus on delivering the ODI strategy by developing great working relationships. One of Mike's current projects is leading the ODI's contribution to a Future Visioning for Transport Data Sharing, led by the Transport Systems Catapult.
Prior to the ODI, Mike spent 2 years in the Department for Environment, Food and Rural Affairs
(DEFRA)
where he led the team that released over 10,000 open datasets in a year. Before that, Mike worked in the Environment Agency for 10+ years, where he convinced the organisation to become fully Open Data, giving up £5m of revenue in the process.
Mike enjoys understanding what motivates people, and is skilled at applying this knowledge alongside debating, discussing and negotiating to help others to examine and challenge their own perspectives and preconceptions, which in turn leads to change.
His particular areas of experience are implementing organisational change activities, negotiation of complex data use licences, developing opportunities for data sharing, and helping leaders see the benefits of why data sharing and data literacy is important for the future of their organisations.
Mike has a degree in Oceanography, and Physical Geography from University of Southampton, and an LLM in Intellectual Property Law.
The Open Data Institute
works with companies and governments to build an open, trustworthy data ecosystem, where people can make better decisions using data and manage any harmful impacts. We do this through three key activities:
Sector programmes

– coordinating organisations to tackle a social or economic problem with data and an open approach.

Practical advocacy

– working as a critical friend with businesses and government, and creating products they can use to support change.

Peer networks

– bringing together peers in similar situations to learn together.
ODI Birmingham
based at the Innovation Birmingham Campus, is one of 10 nodes that form the Open Data Institute node network across the UK
& Ireland
(Aberdeen,
Belfast, Bristol, Cardiff, Cornwall, Devon, Galway, Hampshire, Leeds) with a further 18 worldwide.
The ODI Birmingham Node brand supports practical hands-on learning activities of its steering group members. This works in tandem with the West Midlands Open Data Forum which focuses on the policy context.
Founder and Director, Mobility Policy Lab
James is a transport expert and experienced futures practitioner with a simple goal: to explore and understand the future now so that it leads to better transport decisions later. James' interests include strategic transport, planning, emerging technologies, innovation, and social justice.
He has delivered and assisted in the delivery of many transport and infrastructure strategies and policies. He specialises in foresight and futures thinking, and has supported the delivery of numerous innovative technology, autonomous vehicle, smart infrastructure, and Mobility as a Service projects.
By applying techniques such as scenarios, visioning, and futures surveys, he supports policy makers and decision makers in developing strategies to take advantage of the opportunities from the future of transport. James is also a member of the TravelSpirit Foundation global board, where he has the role of Director of Consultancy Services. He works with partners in the UK to deliver thought leadership, including the Openness Index for Mobility as a Service.
Mobility Lab UK is a policy lab dedicated to putting the user at the heart of transport policy making. It is seeking to understand how transport user needs have changed, and are likely to change, over time, linking this understanding back to standard highways performance metrics. It will do this through collaborative projects with the West Midlands Data Discovery Centre by DEFT153 Ltd, and partners in the West Midlands.