Description
Join us for a free event to learn how you can enhance productivity within your SME.

We will discuss how to improve productivity via better people management, communication, objective setting, performance appraisal, and training, all of which are fundamental to improved productivity and growth.
Our event draws on recent research by the CIPD People Skills Team* People Skills - Building ambition and HR capability in small UK firms (Sept 2017) and associated research conducted by bodies including the ONS, OECD.
Agenda
18:00 Networking and refreshments
18:30 Event
20:00 Close

Carol joined MMU Business School from Bradford University's School of Management. At both, she has held a wide range of management, teaching and research roles. Prior to becoming an academic, Carol worked as an HR practitioner in the financial services, retail and voluntary sectors. She has won both research council and organisational funding to research topics such as working time flexibility, the HR/performance relationship and older workers.
Carol is also a former British University Industrial Relations Association Executive Committee member and sits on a number of academic journal editorial committee/review boards. Her research has won a number of awards including the prestigious CIPD Professor Ian Beardwell prize on two occasions.

Ben researches and teaches in the field of human resource management, and is Director of MMU's Centre for People and Performance. Ben's research interests are in employment equality, reward, and HRM in small enterprises, and he has published widely on these and other topics in leading academic journals - including British Journal of Management, Human Resource Management, Human Resource Management Journal, International Journal of Human Resource Management, Gender, Work and Organization and Journal of Business Ethics. Ben co-authored the CIPD's textbook on HRM in an International Context and their research report on the implications of behavioural science for pay and reward. In 2012, he won the Professor Ian Beardwell prize for the best research paper at the CIPD conference and the prize for best paper (Gender and Management) at the British Academy of Management Conference.
Before joining MMU, Ben was an HR professional in the NHS and remains a Chartered Fellow of the Chartered Institute of Personnel and Development (CIPD). He has Masters degrees in HRM, and in Philosophy, and a PhD from MMU in 2003. He is currently external examiner at Aston University and has held equivalent positions at the University of York, and University of Central Lancashire.
Refreshments Sandwich buffet
Event hashtag #cipdmcr
Parking at MMU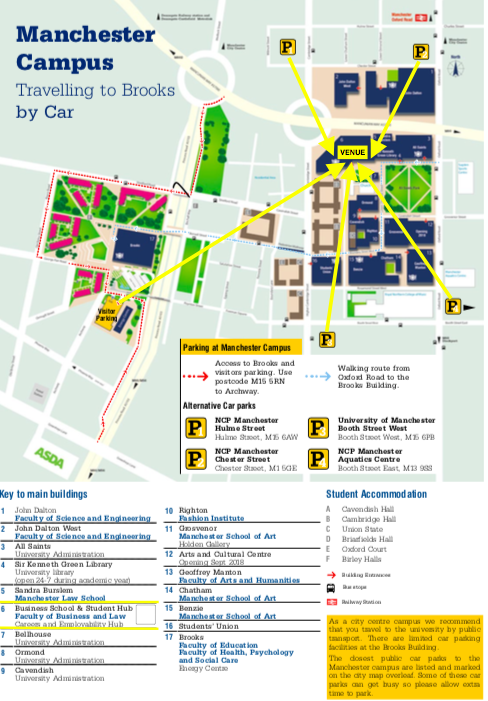 Additional information
If you find you are unable to attend the event, please give at least 7 working days notice so we can release your ticket to someone on our waiting list. You can cancel your ticket via the Eventbrite desktop site or send us an email and we will cancel your ticket
Professional photography and video production may be taking place at the event, and these images may be used on future promotional materials for CIPD. By attending the event, you are giving your consent for your image to be used on any CIPD promotional materials.
About the HR & L&D professions
HR and L&D are about creating successful businesses through people - making sure you've got the right people, with the right skills in the right roles. The HR and L&D profession spans every industry and covers a huge spectrum of jobs, specialisms, and careers. With such a broad range of activities, practitioners in some organisations can cover the full range of HR work, gaining a broad range of skills and experiences - this is called a generalist role. In other organisations, practitioners may specialise in a particular area.
For example:
Recruitment and talent planning

Learning, training and development

Employment law

Employee relations

Performance and reward

Employee engagement

Organisation development
CIPD TAGS
Human Resources, HR, Learning and Development, L&D, Chartered Institute of Personnel and Development, CIPD, CIPD Manchester, Networking, Business, Students, CIPD Students, HRM students, HRM, HRD, CPD, Continuing professional development, Business Growth, Small Business, SME, Start-Up