Description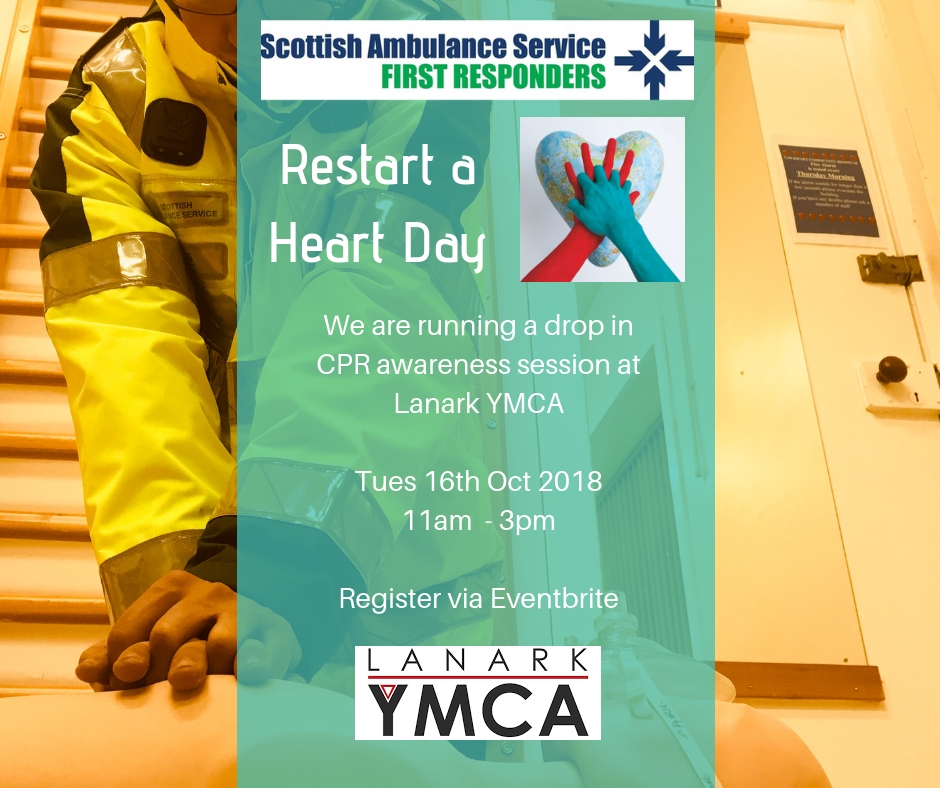 We are inviting you to our drop in CPR awareness session at Lanark YMCA as part of Restart a Heart Day on Tuesday 16th Oct 2018 between 11am - 3pm to learn vital livesaving CPR skills.
As part of the Scottish Government's Out-of-Hosptial Cardiac Arrest Stragety for Scotland, we aim to help train 500,000 members of the public bystander CPR by 2020.
#CPRsaveslives #WorldRestartaHeart #RestartaHeart
If you have any questions, please contact Gemma Kerr, Lanark CFR Depute Coordinator via email gemmakerr48@icloud.com or via mobile 07758627445.