An evening of spoken word featuring poems that challenge the culture of diagnosis and disorder and the pathologising of emotional distress.
About this event
About this Event
This online gathering is brought to you by A Disorder 4 Everyone and supported by Onlinevents.
Poetry and spoken word have played a major part in the A Disorder for Everyone events since the first one in October 2016. This online gathering is another chance to see some AD4E poets and allies speaking straight from their houses to yours. We hope evening will connect us in friendship and solidarity.
This is a fundraising event with a minimum fee of £1 to maximise accessibility. Please make a donation based on what you can afford. Funds will go towards AD4E's future events, enabling us to offer low cost or free places for people who can't afford to pay.
Hope to see you there :)
Contributors include:-
Clare Shaw
Ruth Jackson
Mica Gray
Ruth Dixon
Barbara Phillips
Anita D
Karen Treisman
Marnie Wedlake
Sally-Ann
Akima Thomas
Sanah Ahsan
Martha Enticott
Brian Levitt
Matt Ball
Plus hosts, Jo Watson, Lucy Johnstone & John Wilson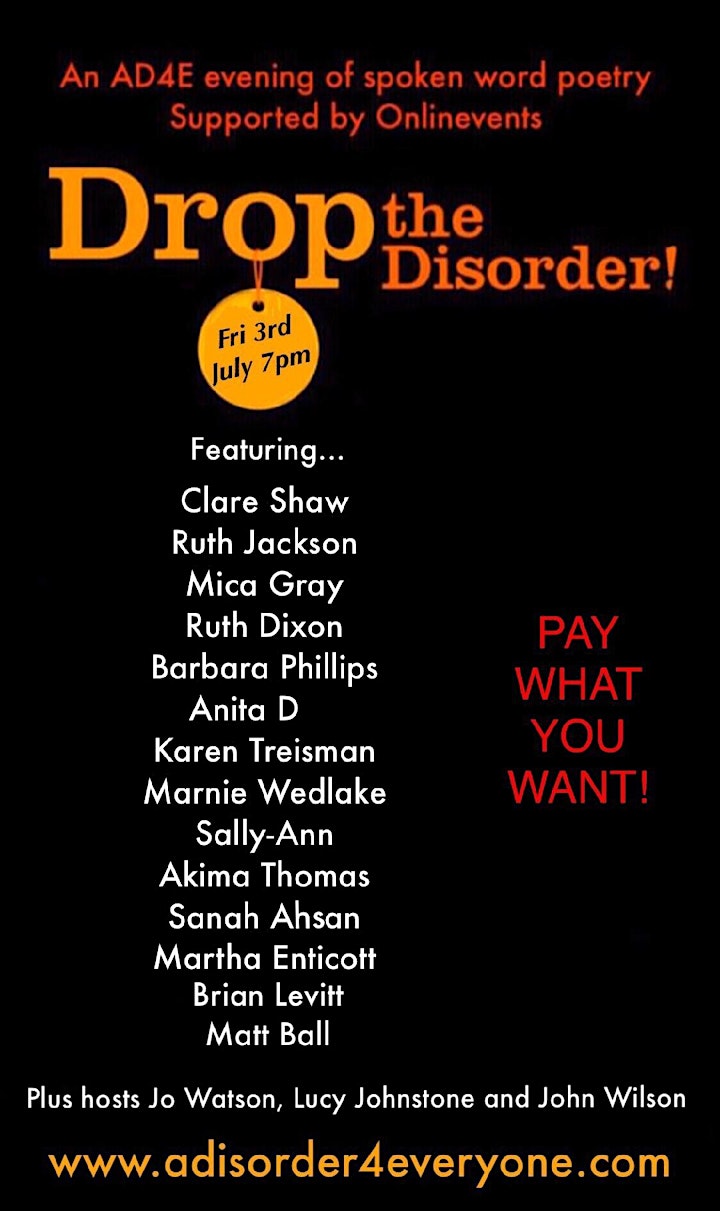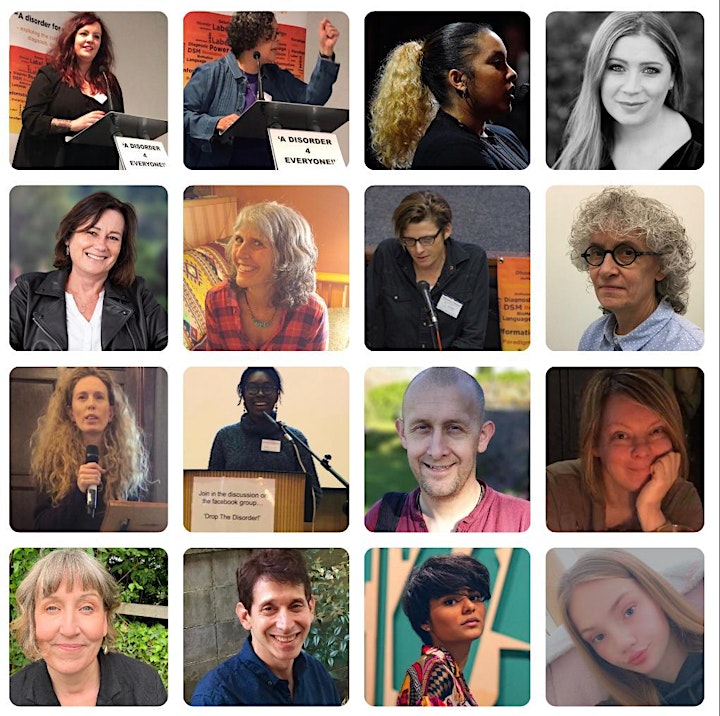 Organiser of Drop the Disorder poetry evening
'A Disorder For Everyone!' (AD4E) is now in its 5th year of offering events that challenge the culture of diagnosis and disorder.
`For more info go to www.adisorder4everyone.com
 AD4E is an event committed to accessibility and safety for everyone. Racist, sexist, ableist, homophobic, transphobic and other disrepectful behaviour is not acceptable and will not be tolerated.