Description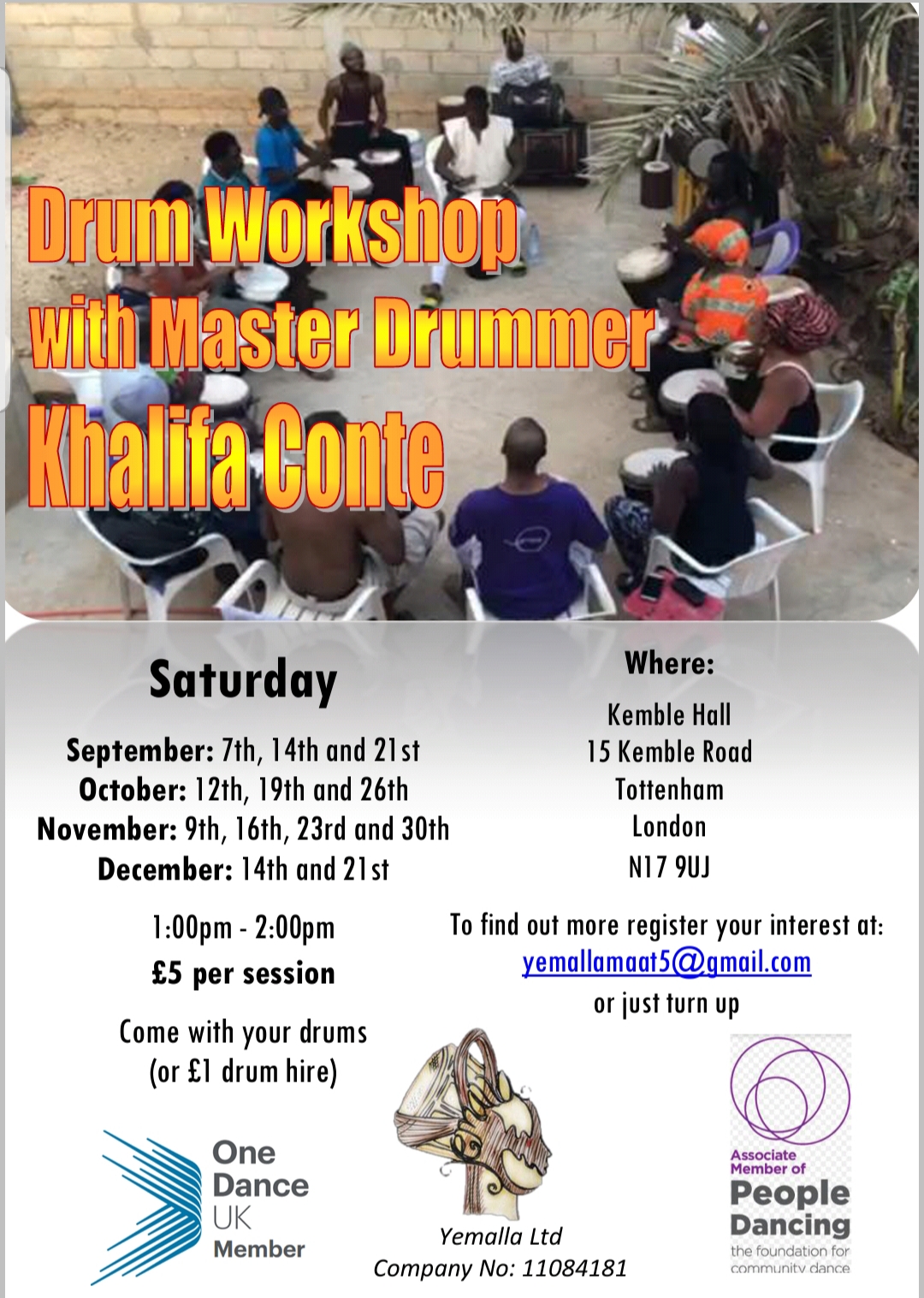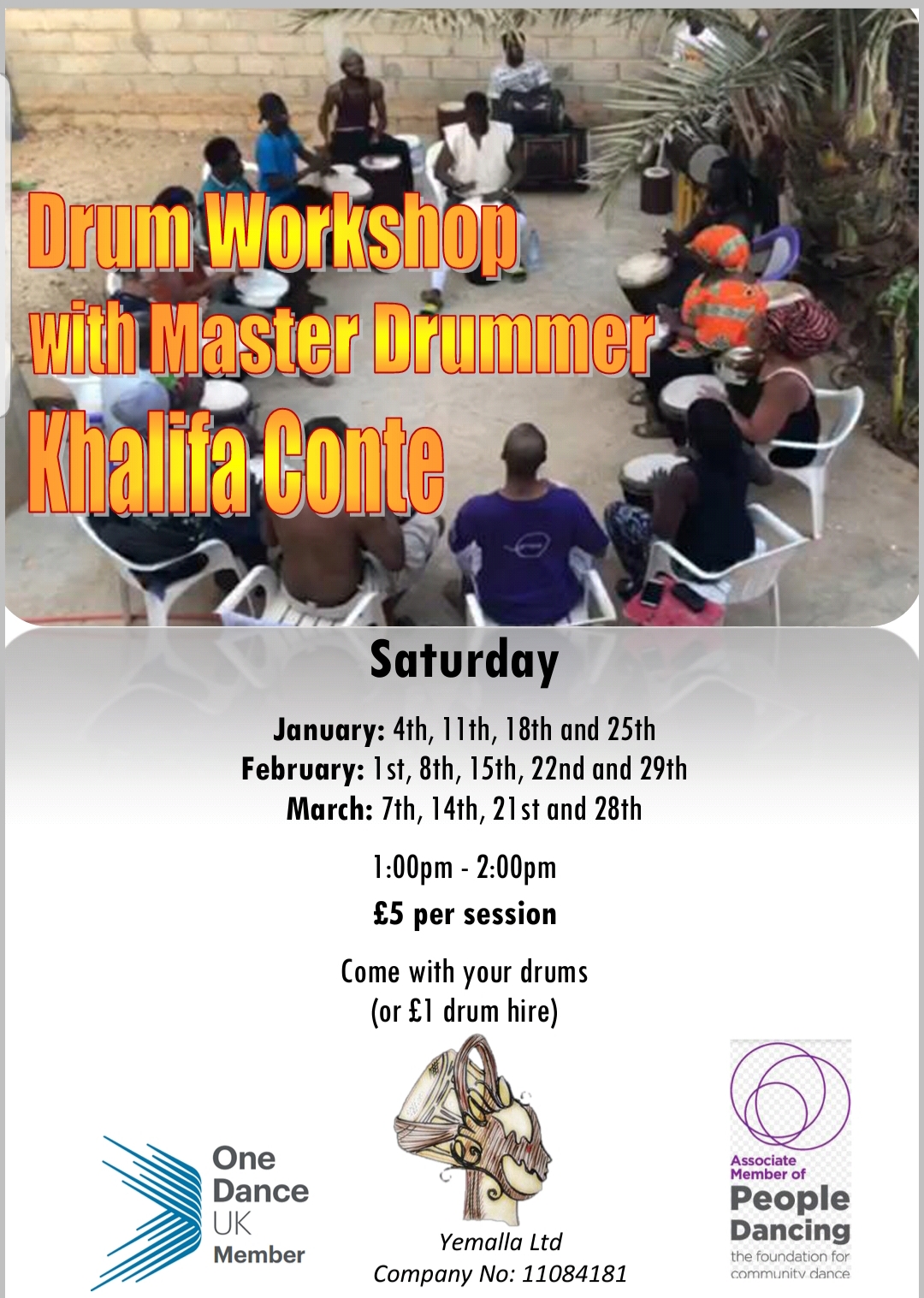 Drumming taps into the core energies and stimulates participation.
This is a fun packed drum workshop for all ages, led by Master drummer Khalifa Conte in association with Yemalla drummers.
1:00pm - 2:00pm
£5 per session
Come with your drums (or £1 drum hire)
Register your interest at yemallamaat5@gmail.com or just turn up.

All are welcome no matter your ability or mobility.
Please note: Unfortunately the stair lift is not in operation.
Please wear comfortable clothing and bring a bottle of water to stay hydrated.
Divine Oneness