VIPUL RIKHI Ishq Mastana | Drunk on Love Life and philosophy of Kabir, in story and song
About this event
VIPUL RIKHI
Ishq Mastana | Drunk on Love
Life and philosophy of Kabir, in story and song
Presented by SAMA in association with the Indian Dance Society SOAS
SATURDAY 2ND NOV 7PM
DLT 2 - SOAS / School of Oriental & African Studies
Russell Sq Tube
An introduction to the enigmatic, iconoclastic 15th century Bhakti-Sufi poet, Kabir, through storytelling, commentary, poetry and songs. The songs are in dialects of Hindi and the entire narration will be in English.
Why Kabir?
Over 500 years after his lifetime, Kabir still speaks to our times. In simple, direct words, he addresses complex emotional and cultural issues, with deep insight and clarity. But who was Kabir? How and where did he live? What made him who he was? Was he just one person or has he become many? Exploring legends around his life, his poetry, the depth of his thought, and the beauty of the music that has sprung up around him, we take a journey into the heart of this unique phenomenon.
Vipul Rikhi is a singer, poet, storyteller and translator, immersed in the oral traditions of Kabir and other Bhakti and Sufi poets for over a decade. He is the author of a novel, 2012 Nights, a collection of poems, Bleed, a book of translations from the oral traditions, One Palace, A Thousand Doorways, and co-author of I Saw Myself: Journeys with Shah Abdul Latif Bhitai. His work with Kabir Project involves writing, translations, research, curations and the creation of a vast digital archive called 'Ajab Shahar'. In the course of these magical journeys, he developed a deep love for singing mystic poetry in the folk music traditions and now performs widely.
Web site: https://vipulrikhi.com/
Ishq Fakiri, an album of songs with words and translations: http://ishqfakiri.com/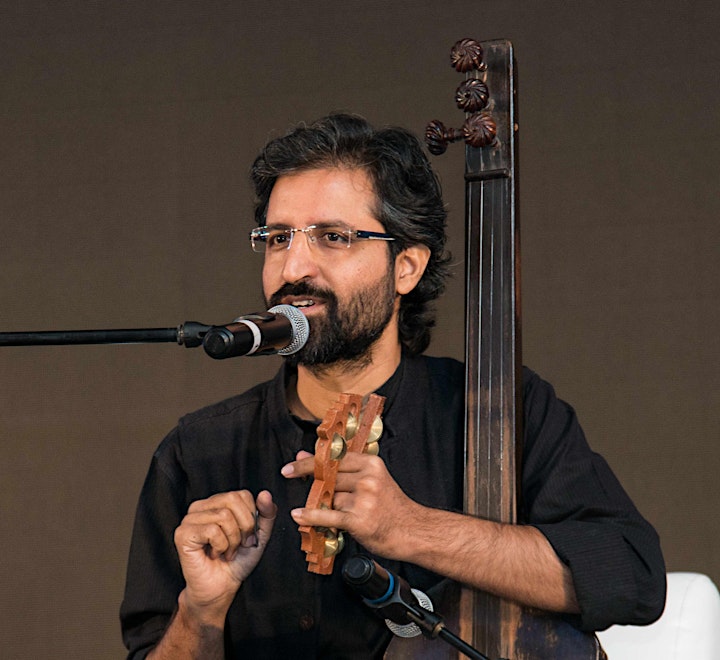 Organiser of DRUNK ON LOVE - ISHQ MASTANA - SONGS OF KABIR - VIPUL RIKHI
Sama Arts Network is one of the UK's oldest and most influential arts organisations in the genre of traditional and contemporary South Asian arts, Orchestral, Jazz and World Music. Since 1977, Sama and its associate bodies have together presented more than 1,250 events with acclaimed artists from around the world. Current Work in progress: Archiving: 1,250 events, 3,000 artists 150 venues 400 albums 3,500 hours of music and film footage covering 40 years of work from 1977 – 2016 to coincide with A new Website, a book and a documentary.
www.sama.co.uk
info@sama.co.uk