Description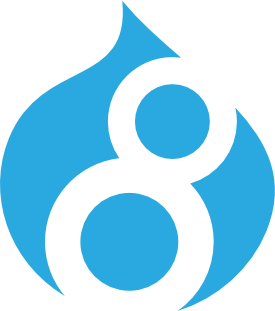 Calling all Drupal fans!
Come party with 400 of us in London, and thousands across the world, as we celebrate the release of Drupal 8.
More than four years in the making, incorporating work from thousands of contributors, Drupal 8 is the latest and greatest version of Drupal, and will be officially released on the 19th of November 2015.
Location
The London Drupal 8 Release party will be held in the grand hall of Limehouse Town Hall, a venue that has a long history of Drupal events dating back to one of the first Drupal meetups back in 2006.
Getting there from most parts of London is easy: go to Bank, change to DLR, get off at Limehouse, and then it's a 5 minute walk to Limehouse Town Hall.
Food & Drink
Thanks to our generous sponsors, Acquia, Code Positive, Deeson, NDP, and Wunder, we'll be serving up great food, drink, and of course Drupal 8 cake!
Prizes
We have various prizes to give away throughout the evening, including some great new Drupal books.
Online
The tag for celebrating Drupal 8 around the world is #celebr8d8 - add London to your post to include it in our local stream, e.g. 'Having a great time at #celebr8d8 London'
Schedule:
6:00 p.m. - 7:30 p.m. Food & socialising

7:30 p.m. - 8:00 p.m. Drupal 8 Launch

8:00 p.m. - 11 p.m. Party
Tickets & Password
You'll need to register in advance to attend. There's no need to bring a ticket, but if you're stopped by security at the door please say "CMS" and they'll let you through to the check in desk inside.

Code of Conduct
The Drupal community prides itself on being fun, friendly, and welcoming to everybody that wants to get involved. Please be aware of our Code of Conduct, and if you run into any problems while you're at the event please contact the organisers, who will try to resolve the issue or advise you on possible next steps.
Disabled Access
Unfortunately the venue is a Grade II listed building and is not currently wheelchair accessible (something that's being worked on). If this affects you please do contact the organisers and we'll work with you to try and provide a solution.
Contact Person
For information or assistance please contact Robert Castelo.
Sponsors


Acquia provides the leading cloud platform for building, delivering, and optimising digital experiences. We harness Drupal to provide customers with greater agility, at a dramatically lower cost than software products of the past.

Global organisations use the massively scalable and highly secure Acquia Platform to unify content, community, and commerce. We automate your complex development and system operations tasks so you can build higher quality applications faster. That's why organisations who think ahead like Lush, Warner Music Group and Stanford University trust Acquia. We provide unmatched expertise, and we always have your back.

Code Positive has been building Drupal websites since 2007, when we launched as one of the first companies in the world specialising in providing Drupal services.
We specialise in helping clients build and maintain on-going Drupal projects. Our years of experience can be applied to every stage of your Drupal project, from initial planning, to post launch maintenance.

We are Deeson - a Drupal agency since 2007 - and we're hiring!

Not in London or Canterbury? No problem, our distributed team is growing and we offer the flexibility to rock at Drupal wherever you are! We have delivered over 200 projects using Drupal and are really excited about Drupal 8. Enjoy the party! We'll be there too. Come say hello.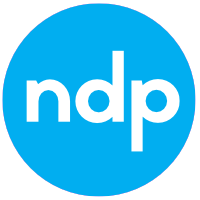 NDP is a long-established Drupal specialist agency in the heart of central London. We work for charities, government, business, media, health, education. We carry new thinking from sector to sector, bringing fresh perspectives as we go, and rolled-up experience from hundreds of project deliveries. Take a look at our portfolio.

Wunder is Europe's largest full service agency for the Drupal CMS. Our team of 170 staff across nine countries serves some of Europe's best-known brands and forward-thinking governments.