Description
Take a leap into a world of inspirational learning and expert mentoring
Join us over coffee, tea and bacon rolls for our free open meeting where you get an opportunity to experience first-hand the inspirational learning, expert facilitation and peer group mentoring that d&t Sterling Boardroom members enjoy every month.
We are opening our doors to Managing Directors, Directors, Business Owners, Partners and Senior Managers on Tuesday 1st November when you will spend the morning with our guest speaker Robin Waite, the Business Strategy Expert and Amazon best selling author of 'Online Business Startup'. In his highly interactive and energising master class Robin will help you to gain new insight into opportunities for your products and services.
You will also find out from international action learning expert Clive Hook about how to turn ideas into to action and take part in an interactive exploration of how you can accelerate the growth of your business.
Watch our short video to find out more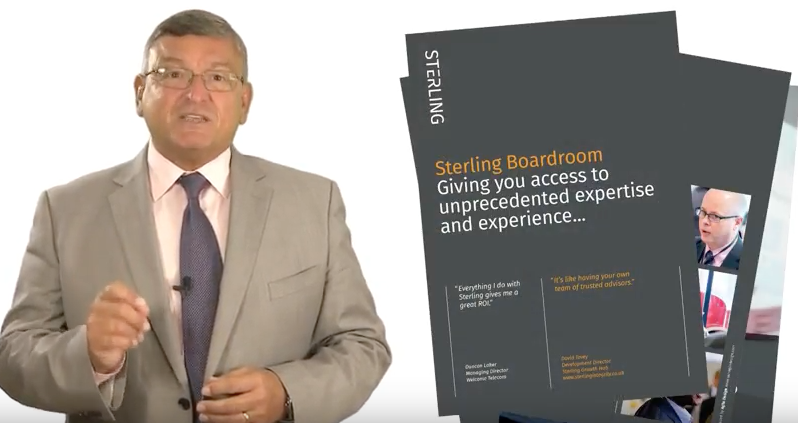 Reserve your place today!
More about d&t Sterling Boardroom.
d&t Sterling boardrooms are professionaly facilitated meetings in which you meet your own team of likeminded trusted advisors. Members can discuss their business and personal opportunities and challenges in a confidential environment. Handpicked professional speakers attend meetings and run workshops to aid achievement of goals, development and growth. Running your own business can be a lonely and the boardroom perfectly combines peer advisory, professional facilitation and executive coaching.
If you would like to speak to us about the open meeting or our Boardrooms call Lorri Jones on 01793 741600
What Sterling group members say:
"Everything I do with Sterling gives me a great ROI" DL, Managing Director Telecoms Company, Cheltenham
"Members are businesses that want to grow and want to engage" LP, Owner IT Services Company, Gloucester
"Joing a Sterling group is one of the best descions I've made" MR, Partner Financial Services Company, Bath
"I continually learn from a range of experts who willingly share their expertise at every meeting I attend" CT, Digital Print Company, Warwick.