Event Information
Location
Blackhorse Workshop
1–2 Sutherland Rd Path
Walthamstow
London
E17 6BX
United Kingdom
A course for Design teachers introducing a design challenge and developing accessible metalworking skills with Blackhorse Workshop
About this event
Teachers will have the opportunity to develop practical making skills inspired by Bauhaus design ideas supported of Blackhorse Workshop artists . There will be a particular focus on metalworking techniques accessible to schools. Blackhorse Workshops have created a metal-working toolkit for teachers to take away.
This course introduces a design project for secondary students inspired by the William Morris Gallery 's Pioneers: William Morris to Bauhaus exhibition and also the 1960s Pop Art design exhibition to be held February - April. A project brief will be set to complete in school and there will be an opportunity for a selection of resulting work to be exhibited in early May at 1 Hoe Street.
This course is funded by Waltham Forest London Borough of Culture 2109 so initially is offered free to Waltham Forest teachers. It is free of charge but a cancellation charge of £75 will be payable in case of non-attendance
Non-LBWF teachers can book the course for a fee of £75.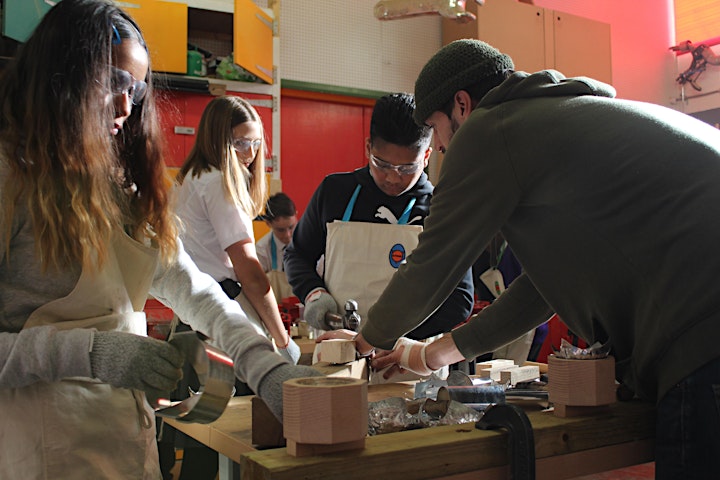 Date and time
Location
Blackhorse Workshop
1–2 Sutherland Rd Path
Walthamstow
London
E17 6BX
United Kingdom
Refund policy