DTXLGY 'Raw & Smooth' Detox Retreat June 2018

Thursday, 28 June 2018 at 15:00

-

Sunday, 1 July 2018 at 15:00 (Eastern European Standard Time Turkey Time)
Event Details
Looking for a Natural Break?
Need Some Space?
Ready for a Real Time-Out? 
In a Lovely Relaxing Environment...
Free from Mental, Emotional and Physical Stress...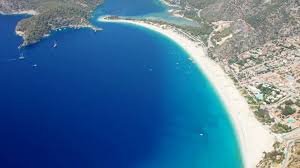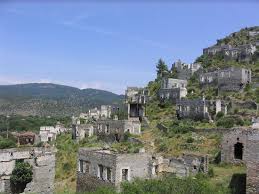 Relax, Learn, Luxuriate

at a DTXLGY Raw&Smooth  Retreat
Ocavik Turkey

Thursday 28 June - Monday 1 July '18
Join…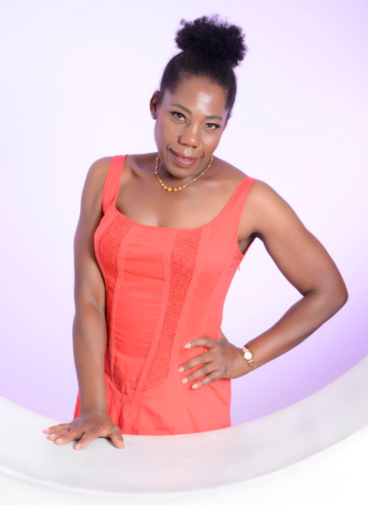 Sharon Smith – Detoxology.co.uk Founder, Health and Nutrition Mastercoach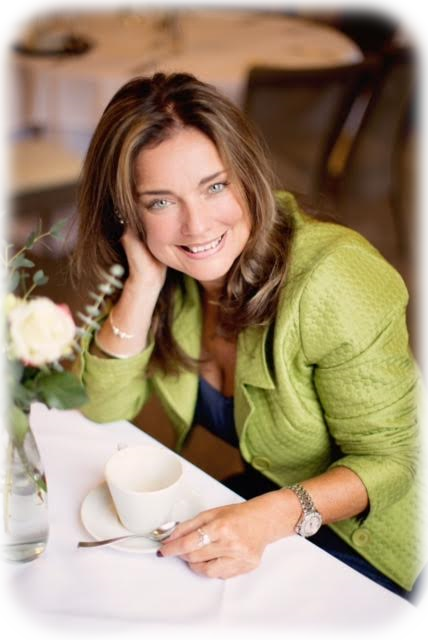 Maria Lynch – The Optimist, Releasing Attachments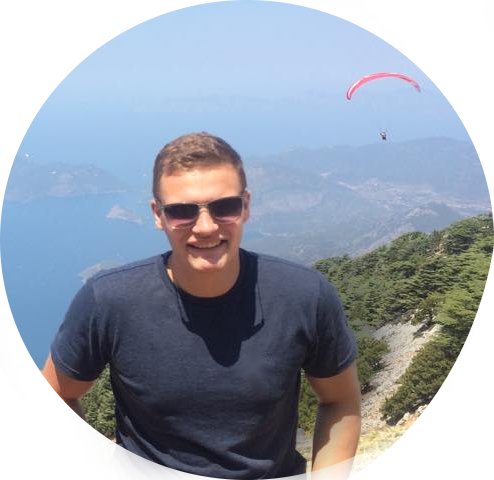 & 'True Growth' Facilitator
Alexander Hickman – Co-Founder of The Infinite Potential Group
@
Ovacik Turkey
This quiet, peaceful village in south-west Turkey will fulfil all your relaxation expectations. Hillside Ovacik offers an escape from the busy crowds in gorgeous, tranquil surroundings.  On and offshore delights between the beaches and scenic walks, close to the famous Blue Lagoon, perhaps the most photographed and effortlessly desirable spot in all of Turkey. It's also overlooked by the Babadağ Mountain, and surrounded by pine forests.
. 

Relax   Juice    Talk  Stretch  Play  Laugh  Learn

@ The Beautiful Infinite PotentialVilla in Ocavik Turkey
Discover how to create and share delicious raw recipes that are:  Alkalising, Energy boosting, Super nutritious, Super cleansing, Extra easy, Unbelievably quick and Wonderfully Low or No-Fuss Preparation.
Learn practical, proven Optimum Weight Achievement strategies and nutritional principles based on a high-level understanding of nutrition and biomechanics to provide one of the best all-around training experiences available.
Stretch and relax with simple, comprehensive and fun yoga movements to reduce stress, increase flexibility, promote strength, heighten cardiovascular conditioning, lower blood pressure, reduce overweight, prevent injuries, lift mood, improve immune function, heighten sexual functioning and fulfilment, and promote spiritual well-being.
Hi, I'm Michael-Don Smith, business coach and healthy eating and living convert.  Are you ready to RELAX, LEARN and BE HEALTHY?
Then I would like to invite you to join The Detoxology.co.uk team for a fun and flavorful experience.  You will learn how to gently detox with easy and delicious "Raw 'n Smooth" recipes, while staying satisfied and energised all weekend with,nutritious, organic and great tasting healthy alkaline juices & smoothies, unlimited filtered water and emergency vegan mini treats and snacks, as we introduce you to the extraordinary benefits of a Raw Food Detox retreat, and the incredible, health & vitality enhancing positive impact I know they will have on your life.
How good will it be for - 
your body to spend a weekend in an environment free from mental and physical stress
your mind to experience intelligent and enjoyable conversations
your life to share information on how to maximise the positives in your world.
How great would it be for you to join in as part of a group of positive people, working together to DETOX from all poisons for 3 days, while learning how to use the 'Raw & Smooth' formula to extend that cleansing effect into everyday life?
The "Raw and Smooth" formula – 50% alkaline and 40% fruit for healthy good taste
This is the Mindstyle MindBody Detox!
Join us for a weekend offering the perfect opportunity to….
 Emotionally detox from past negatives that used to hold you back
 Drink great fresh Juices, eat natural foods and learn how to prepare them in a fun way
 Be inspired to achieve beyond your expectations and jump into action in your life
 Stretch, tone, walk, shout and laugh your way to Optimum Weight Achievement
How inspirational would it be to spend a weekend with an outstanding group of like-minded guests, joining in stimulating activities that are fun, relaxing and designed to help us grow and challenge the boundaries of our unlimited potential?
How about?
Joining Sharon, Aquile, Maria & Alex on Thursday 21st to Monday 25th June 2018 and giving yourself that extra special boost to ensure you get the absolute best out of the Gift of You.
Join me, the Detoxology.co.uk Team and our guests for the marvellous DTXLGY Raw&Smooth Detox Retreat and Recharge your Body, Mind & Spirit.
Relax   Juice    Talk  Stretch  Play  Laugh  Learn


You are the only vehicle you have to carry you to your greatest dreams and desires, It is always the few who decide to take the extra step to reach that little higher that claim the greatest rewards. If you truly believe that all the money in the world is meaningless without your good health then you owe it to yourself to register for one of the limited places on the MindStyle MindBody Detox Weekend.
This is an exclusive Retreat and to ensure an abundance of learning, rejuvenation and growth opportunities with positive individuals, leaders, and accomplished professionals in their own right, before registering please call me on 07788 717 444.
You will always remember this seminar, please take advantage of your invitation and book your place NOW!
Call me on 07788 717 444 if you have any questions or e-mail me at don@detoxology.co.uk
Till then, look after you. You are a gift from the universe to the world, you are the best you there is and Your best days are ahead of you!
Warmest Regards
Don
PS...
Over the 5 days our programme options will include:
Fantastic Freshly prepared Juices & Smoothies

Yoga Walk & Talk On the beach and in the Beautiful Turkish Hills

Filtered Water

Mini-seminars -

 Gifts, Opportunities & Dreams, The Optimists Motorway & Towards Infinite Potential  

Unbelievably tasty Raw Food

Personal QBI Optimum Health

Bio Scan before & after record

Relaxing Evening Yoga Sessions

Toxin Free 'Vegan+' treats 

Emotional Resilience bonus seminar

Mind Detox session

Personal time to enjoy your own way 

Relaxation and Meditation
Relax   Juice    Talk  Stretch  Play  Laugh  Learn
You will be amazed how wonderful you will feel simply by changing to an alkalising diet over the weekend.
Alkalising diets have reported anti-inflammatory effects to help reduce pain, relax muscles and energise your body.
PLUS
Learn about resilience and mindful eating to create positive energy around food.
Learn how to detox your brain and de-stress simply and easily.
Experience relaxing yoga sessions to stretch and recharge.
Enjoy walking in the large country estate just outside of Birmingham
Learn meditations to help you heal and repair all areas of your life.
Sign up now to receive your free ebook Raw 'n Smooth to help you create nutrient-rich juices that taste great!

Relax   Juice    Talk  Stretch  Play  Laugh  Learn
Cancellation Policy: At
DTXLGY
we want you to always be delighted with your relationship with us. Occasionally though, we know plans change or the unexpected happens.  You will be pleased to know that in these rare cases your reservation can be cancelled for a full 

refund

, minus a small admin fee, when you let us know 21 days or more in advance.  If the booking is cancelled later, or in the case of a no-show, the full retreat fee will be charged.
Refund

 Policy: Guests can claim a full unconditional 

refund

, minus a small admin fee, anytime up to 2 pm on the Saturday of the retreat.
Our Cancellation and 

Refund

 Policies do not affect guests statutory rights.
Where you have received this information by email it has been sent following a request to detoxology.uk either personally or through our website www.detoxology.co.uk.
Copyright © 2018 DTXLGY.
All Rights Reserved. Trademarks and brands are the property of their registered owners.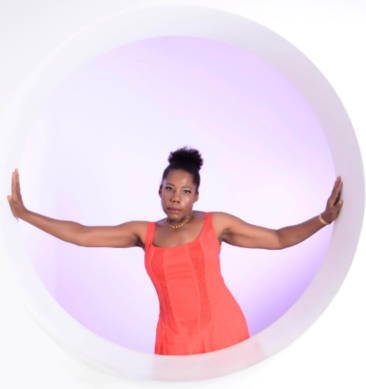 Save This Event
When & Where

Infinite Potential Villa
Ovacık
Ovacik
Turkey

Thursday, 28 June 2018 at 15:00

-

Sunday, 1 July 2018 at 15:00 (Eastern European Standard Time Turkey Time)
Add to my calendar
Organiser
Michael-Don Smith
Consultant, Speaker, Social Entrepreneur and Business Coach