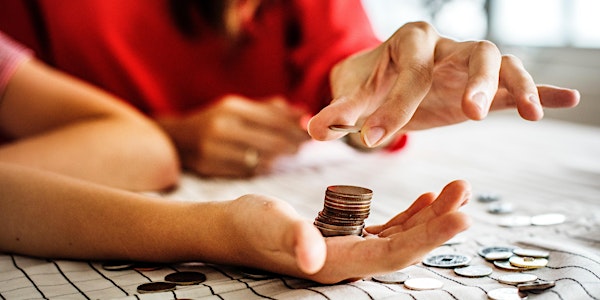 Dubai Meetup 29: Growing the Gap: Boost Your Income, Slash Your Expenses an...
Location
Universal American School (Please use Gate 1)
90 58a St
https://goo.gl/maps/VESn2pN8fUN2
Dubai, United Arab Emirates
Description
This event is organized by the volunteers of the community "SimplyFI - Common Sense Personal Finance and Investing". Join us on our Facebook group, our Meetup groups in Dubai and Abu Dhabi, and our community website.
---
Dubai Meetup 29: Growing the Gap: Boost Your Income, Slash Your Expenses and Get Out of Debt. By Zach Holz, Steve Cronin and Tuan Phan

The most basic rule of Financial Independence is to earn more than you spend, and invest the difference wisely. We often spend all our time and energy learning how to invest, and neglect the other two sides of that triangle. In his talk, Zach will focus on breaking down how to earn more money and save more as well. The spotlight will be on actionable tips and productive ways of thinking that help you to "grow the gap" between your income and savings. There will also be a social component where you can network with others with similar interests to share your best tips and tricks and find people to help you reach your financial goals.
'Get back to broke - the journey to net worth zero'. Credit cards, mortgages, car loans, student loans... If you are in debt, Steve will show you how to get out of debt as quickly and painlessly as possible. Unless your debt has a really low interest rate, in which case there may not be any hurry in paying it off.
Due to popular demand, the meetup will also include a information session on the basics of long term saving and investing by Tuan Phan.
The Speakers:
Zach Holz is a Board Member of SimplyFI.org. He is also "The Happiest Teacher" with a blog, www.thehappiestteacher.com, where he writes about taking charge of your financial life and rocking the international teaching/expat life. He also has a regular column in The National about Personal Finance and Financial Independence. As well as being an international teacher and writer, Zach has multiple hobbies and passions that he has managed to turn into money-making side hustles.
Steve Cronin is also a Board Member of SimplyFI.org and the Founder of www.DeadSimpleSaving.com, a non-profit website helping expats to save and invest sensibly by themselves. Steve worked for a top management consultancy for over 10 years, developing strategies and operating models for banks and sovereign wealth funds. While he has advised princes and prime ministers, he gets more satisfaction from helping individuals make the most of their hard-earned dirhams and reach financial independence. Steve is also an expert on The Debt Panel for The National in the UAE.
Tuan Phan is also a Board Member of SimplyFI.org, where he is the VP for Abu Dhabi. He is generally lazy, very cheap and often amused by simple things - three habits that are actually useful when it comes to successful investing. In the past few years, he's has helped many expats setup their brokerage account and start investing the Bogleheads way.
All three of have appeared in the media such as the radio and newspaper and at multiple conferences to help expats manage their money better.
Venue:
Universal American School in Dubai: https://goo.gl/maps/VESn2pN8fUN2
The event will be in the Multi-Purpose Hall (MPH), next to the football pitch.
Please enter the school through gate 1. There is parking there and there will be signs from there to the MPH.
+++

This event is brought to you by the volunteers of SimplyFI.org. We're doing this because we believe it is important.
Here is how you can support us: Join the SimplyFI FB group and subscribe on the website www.SimplyFI.org. And invite your friends, colleagues and family as well. Personal Finance and Investing is important for everyone.
Thanks for your interest and see you soon!
The SimplyFI Team