Actions and Detail Panel
Dubcentral w/ Mad Professor ft Aisha / Digital (Metalheadz) more
Fri, 19 May 2017, 23:00 – Sat, 20 May 2017, 05:00 BST
Description
Friday 19th May
Dubcentral w/ Mad Professor ft. Aisha , Digital + more
Yellow Arch Studios, Sheffield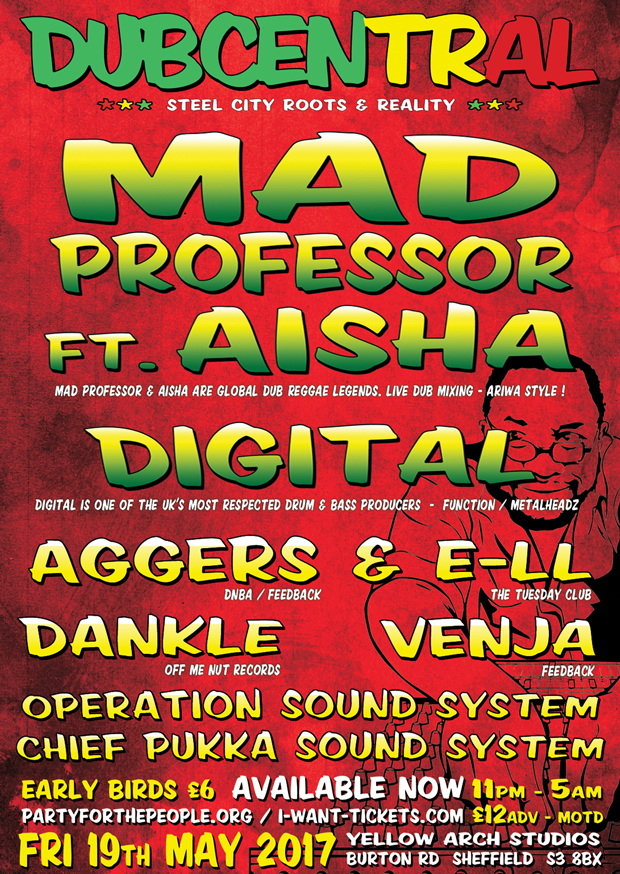 R1. DUBCENTRAL (roots / dub)
Mad Professor (live) Ft. Aisha
Dubcentral Selectas
Powered by Operation Sound System

R2. FEEDBACK (d&b / jungle / reggae) **New Warehouse Room**

Digital (Metalheadz / Function / Phantom Audio)
Dankle (Off Me Nut Records)
Aggers Ft. E-LL (Feedback)
Alex Deadman (Junglist Alliance)
Venja (Feedback)
Chief Pukka Selectas
Powered by Chief Pukka Soundsystem

New Decor by Conscious Evolver ARTS
Ital Food by Cool Runnings Cafe

Tickets:
£6.00 Super Early Birds
£8.00 Eary Birds
£12.00 Advance #1
£15.00 Advance #2
£18.00 OTD

Venue Information:
Doors: 11pm – 5am
Venue: Yellow Arch Studios, Burton Rd, S3 8BX

Online Tickets:
Party For the People >>> http://bit.ly/MadProf_Sheffield
I Want Tickets >>> http://bit.ly/2nsfdhA
Skiddle >>> http://bit.ly/2nOJfJs
Ticketsellers >>> http://bit.ly/2nGNsC3
Eventbrite >>> http://bit.ly/2o4Svs7
--
MAD PROFESSOR (Awira)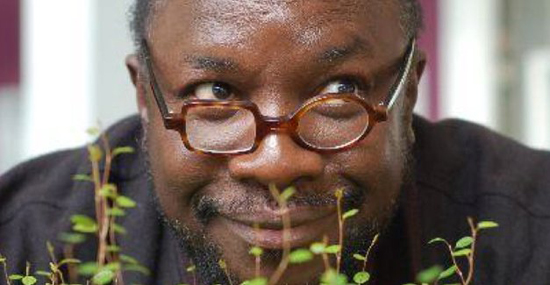 A disciple of Lee "Scratch" Perry, Mad Professor is one of the leading producers in dub reggae's second generation. His studio and label, Ariwa, has been home to some of the finest British reggae productions and artists of the era.

The Ariwa label has had hits by the likes of Macka B, Pato Banton, Jah Shaka, Johnny Clark and many more as well as Mad Professor collaborating with reggae legends including: Lee "Scratch" Perry, U-Roy, Sly and Robbie, Horace Andy, Yabby You and Bob Andy.

With his high-profile collaborators, Mad Professor soon found himself in demand as a remixer for rock, R&B, and electronica acts. Over the course of the '90s and into the new millennium, he's remixed tracks by the Orb, the KLF, the Beastie Boys, Jamiroquai, Depeche Mode, among others. His best-known project, however — and the one that truly established his credentials — was 1995's No Protection, a completely re imagined version of trip-hop collective Massive Attack's second album, Protection.

Mad professor was last at Dubcentral in 2003 at the infamous Everyone Centre . 14 years later and better than ever he returns . .this time, with the first lady of roots… Aisha

AISHA (Awira)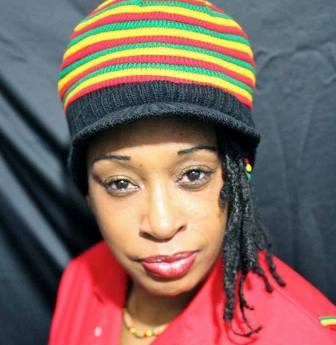 Aisha has been singing on sound systems since the age of eight, she is a sound mans daughter… and, a True Roots Dawta.
Aisha has travelled the world uplifting and inspiring people through singing and doing Jah Works from Africa to Brazil, Israel, Europe, Australia, Mexico, and Japan.

Her first albums, "High Priestess" and "True Roots" were produced by Mad Professor on his Ariwa label and "Zions Daughter" and "Raise Your Voice" were produced by Twinkle Brother; Norman Grant. All are roots classics. When ORB sampled "Creator" on the hit "Blue Room", and Ministry of Sound sampled it again on "Roll To The Floor", Aisha reached an even wider audience.

"Creator", which was released in 1986 was continually played by sound system legend Jah Shaka in his sessions making "Creator" not only become her signature tune, but a bonafide roots anthem.

To Aisha, each performance is special — not just "another gig". Her tours and performances have inspired her spiritually. In 1998 she performed in Nairobi, at the Kenya Sunbeat Festival. "It was a turning point in my life because I actually reached Africa," she says. "I was playing for 70,000 people and the way they received me… I literally had to receive people and acknowledge that I'm home. I was overwhelmed. Africa was like feeding the hearts of many. We probably take music for granted every day, but you go to places like Africa, and they're so hungry for the food for the strength and encouragement." Aisha is said to mean life, but in Israel in 95, she was told it's an ancient word for grandmother. "I never experienced anything like that show; singing, looking at the sea and seeing endless people."

Her latest release with Mad Professor 'Wait A Minute' has been another sound system killer .. We are truly blessed to have her with us !

DIGITAL (Metalheadz / Function / Phantom Audio)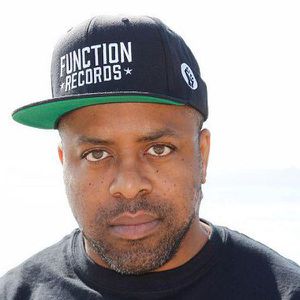 Digital aka Steve Carr is known exclusively for his old skool beats and dubby basslines . Digital has been involved in music all of his life, particularly reggae. Main influences being from his father having run a sound system for about thirty years. His musical tag & skills come from his knack at tampering with electronic equipment from the early age of fourteen. From about 1989 to 1991 Digital was busy "running around playing reggae" with sound systems, till the fateful period when "all this rave business" crept in.

Around 1991 the scene started to grow heavily in Ipswich and the surroundings areas. Digital started hiring out his sound system to various promoters having raves in and around Ipswich, this is when he started checking out the scene and its music. 1991 was also the year Digital met Danny C. The two eventually joined forces to produce Split Personality' for Certificate 18 under the guise of Authorized Riddim in '94.

Steve got to know Rupert Parkes, best known as Photek, around town in Ipswich who helped him get underway on his own studio. His first solo release was Touch Me' on Timeless Recordings in 1995 but it was the phenomenal 'Spacefunk'' also on Timeless that really showcased his talents alongside tracks such as Down Under' on Metalheadz that put his name firmly on the map. To follow was a host of releases for likes of Moving Shadow, Photek Productions and Creative Source.

Digital has only played Sheffield once before , so we are super excited to be the ones to invite him back to the Steel City …. And with his history of sound systems , he cannot wait to play Dubcentral.


AGGERS (Feedback / Drum and Bass Arena)

Aggers got into DJing after listening to pirate broadcasts in Sheffield from the age of 16. Soon he was buying vinyl at the Warp Records shop on Division Street and mixing hip hop in his bedroom for his own entertainment. Then drum 'n' bass came along and he didn't look back. At the age of 17, inspired in part by Fabio & Grooverider's One In The Jungle show on Radio 1, the young aspiring DJ won a competition put on by Muzik Magazine and had part of his winning mix played on the station. Two years later he also came first in a Drum and Bass Arena competition, eventually leading to a residency at Republic (which later become Gatecrasher nightclub).

Having also bagged sets at old skool Sheffield events from back in the day Mint, Definition and the legendary NY Sushi, Aggers moved to London to work for Drum and Bass Arena, conducting interviews with big names in the scene, promoting nights and doing a weekly Thursday night slot on pirate station Rude FM. He came back to Sheffield in the early 2000s, just in time to take up a residency at the fledgling Feedback, which since then has grown in size and reputation by putting on big names like Raiden, Tech Itch, Black Sun Empire and Randall. Aggers is one of Sheffields best rollers veteran drum and bass DJ and we're so happy to have him back at Dubcentral / Feedback! He's been repping drum and bass for a long long time!

MC E-LL (Uprising)

His journey started out wanting to MC at one rave, and then it turned to months, then years of being an MC. MC E-LL is well known for his involvement with Uprising, NY Sushi and Drum and Bass area to name a few! He's been so blessed with what he's achieved, from that first rave to travelling the world playing huge festivals. He's got such a unique voice and style is never fails to keep the people hyped and energetic in the dance. MC E-LL did retire from full time MC'ig a few years back so it's extra special that he'll be featuring the the Feedback warehouse room at this event supporting Digital and Aggers!

DANKLE (Off Me Nut Records)

Dankle is one half of off me nut label owners, Phatworld. off me nut has been touring consistently for the last 7 years, playing all major festivals including glastonbury and boomtown. as well as the uk off me nut has made appearances all over europe, the middle east and also toured in the usa. off me nut events have become a national phenomenon and ravers from far and wide make the pilgrimage to experience off me nut in their home town of sheffield. on this special event dankle will get inside the ride spinning dnb jump up rollers and bangers.

VENJA (Feedback)

Venja took to music at an early age. He learnt to play the keyboard and eventually began making his own beats on an old Amiga in his teenage years. This early understanding laid the foundations for mixing jungle and trance on a mate's decks, which in turn drew him out to the legendary NY Sushi, a drum 'n' bass event he attended "religiously" for a number of years. He made it to the semi-final of an Sushi DJ competition, and soon other nights like the Tuesday Club wanted a look in.

Initially joining Feedback in 2003 as the night's breaks resident after a hiatus from the dnb scene, Venja was pulled back to the genre, which had now fractured into a myriad of new styles and approaches. Reaching the last ten in another competition – this time hosted by ATM Magazine – he was praised for the variety of styles he was able the throw into the mix without threatening its overall flow, a skill that was no doubt supported by his love of a wide variety of music.

These days Venja can be found warming up for some of the biggest names in the scene at Feedback, which in the last few years has brought drum 'n' bass stalwarts like Raiden, Black Sun Empire, Phace, Total Science, Mental Power, Fierce and Loxy to the Steel City.
ALEX DEADMAN (JUNGLIST ALLIANCE)
We're mega happy to announce the Junglist Allaince will be joining us at the next Dubcentral / Feedback event! Formed many moons ago, the Junglist Alliance are dedicated to jungle music old and new. Peppering their spicy set with classics, rarities and exclusive dubplates, these guys know the genre inside out. Past glories have included bringing jungle music to Albania for the first time and playing to over 5,000 people at Rototom Reggae Sunsplash in Spain. Forged in the steel city, they honed their craft in the house parties, warehouses and clubs of the late 90s but 2016 - 2017 has seen a new energy for these Sheffield lads with a string of festival bookings and a load of new material to spin. Whether you're a grizzled old junglist or a youthful raver this is your music! Alex also has strong roots with Dubcentral being one of its original members! He was also the co promoter of many Sheffield legendary nights such as Bass Bar, Dark Crystal, Mad Hatters Balls and has been an MC for so many other bass music events all over the UK and beyond! Currently a lot of his energies go into Sub FM and his label R8 Records. At our next Dubcentral expect Alex to have his Junglist Alliance bag of tunes with him, playing alongside Digital from Metalheadz!!

CHIEF PUKKA SOUNDSYSTEM

Established in 2013 Chief Pukka Soundsystem have made a name for themselves within the Sheffield dub scene running their own events "Peace In Dub" and "Roots Den" as well as having a standing residency at the Sheffield favourite "Roots". Chief Pukka have played and provided the sound for events such as Y-Not Festival, Dusk Til Dawn, Vibes, Displace, Cymatic Audio, Bristol Reggae Society events as well as a monthly radio show on local Sheffield station UK Mondo Radio. For this gig chief Pukka will be running the sound in Room 2 which will be hosting a variety of drum and bass! It's gonna sound nice!

OPERATION SOUND SYSTEM

Operation is a custom built, hand crafted, reggae & dub sound system and record label based in UK. Live in session Operation Sound is a raw reggae, dub, steppas, roots & culture experience not to be missed.

Last year Operation celebrated 20 years of running the sound system with a string of performances across the UK and Europe and the release of a vocal & dub Showcase on Operation records featuring UK dub pioneer Daddy Teacha.

Operation Records has featured artists including; Alexia, Don-Fe, Prince Jamo, Daddy Teacha, Bunnington Judah & Ricky Grant. Operation records has support from sound systems and selectas from all over the world.

LINKS
Dubcentral: https://www.dubcentral.org.uk/
Mad Professor: https://www.ariwa.com/
Digital: https://soundcloud.com/digital-dnb
Aggers: https://soundcloud.com/dj-aggers
Feedback: https://feedbacksheffield.wordpress.com/
Chief Pukka: https://www.facebook.com/chiefpukkasoundsystem
Yellow Arch Studios: http://www.yellowarch.com/
Off me nut: http://offmenut.com/
Operation Sound System: http://www.operationsoundsystem.co.uk/